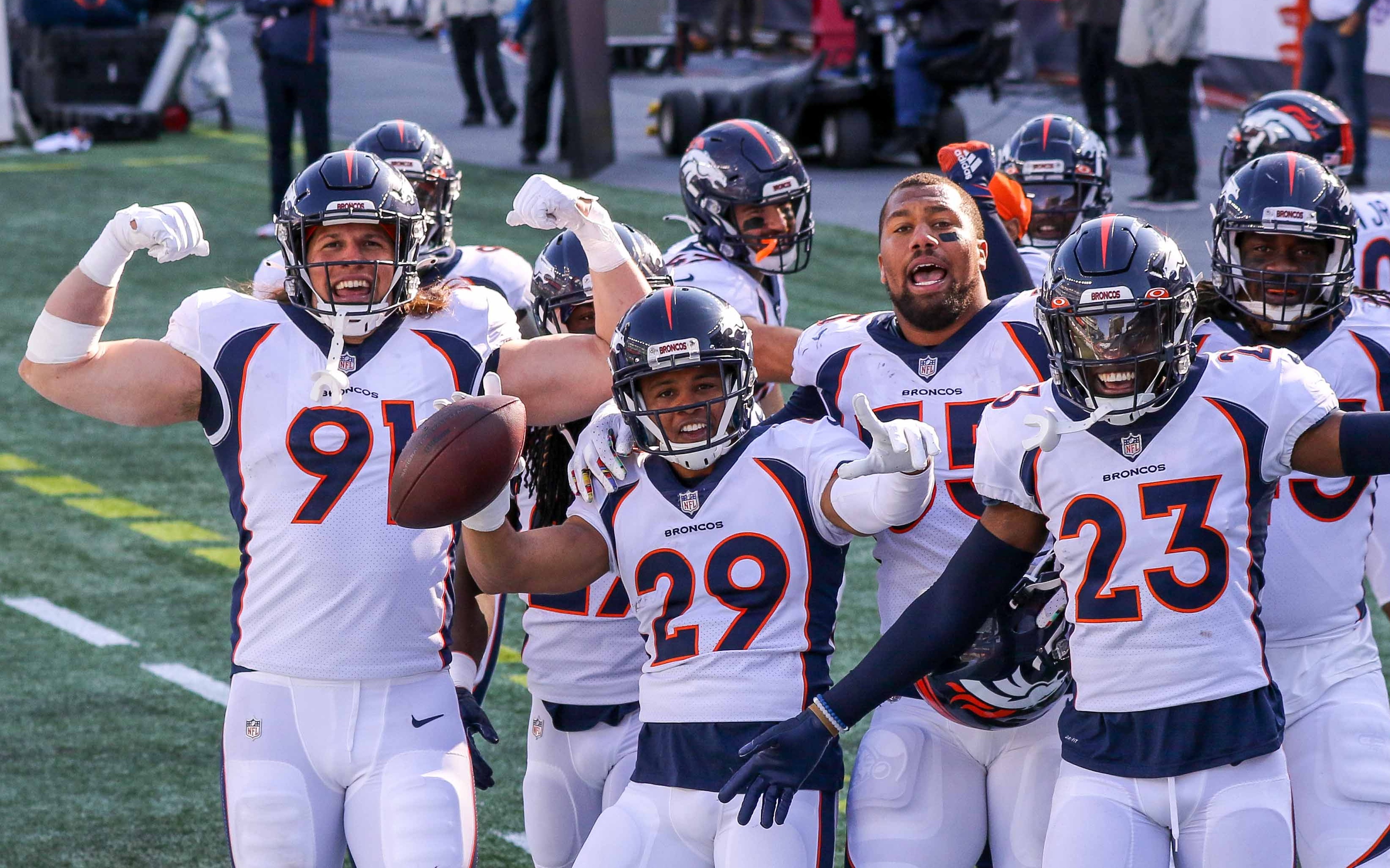 Not often can an NFL team with a record of 2-3 and on the verge of playing Patrick Mahomes be "sitting pretty."
But after the Denver Broncos surprising victory over the New England Patriots on Sunday, the perspective on the rest of the 2020 season went from, How do we get Trevor Lawrence," to the Broncos potentially turning the corner.
Let's be honest here. If the Broncos had lost to the Patriots and fell to 1-4 – looking 1-5 in the mirror with the Kansas City Chiefs on deck – the franchise would have fallen into a hole the likes that we have never really seen in this town.
But at 2-3, with Drew Lock's return, Noah Fant's this week and Philip Lindsay's revitalization of himself and the offense, with Jerry Jeudy ready to erupt and Tim Patrick turning into Courtland Sutton-lite on offense. And most importantly, with Vic Fangio's defense looking like one of the NFL's best – the Broncos will probably still get killed by the Chiefs.
However, the following four weeks of the schedule will give the Broncos not only an opportunity to compete and get back into the playoff race, but an opportunity for the team and the franchise as a whole to turn the corner.
After this weekend's matchup against the Chiefs the Broncos will: Host the Chargers, play at Atlanta, play at Las Vegas and will host the Dolphins. Those four teams combine to have an 8-14 record this season.
So, despite what might happen this weekend, and even if that means falling to 2-4, there is the real potential for the Broncos to reel off four straight wins.
Also, this is Broncos Country.
No fanbase is better at talking themselves into a win as the football week progresses better than us (fans/Denver media). So, I imagine by game-time this weekend quite a few of us (fans/media) "could envision" a situation where Denver beats Kansas City for the first time since 2014.
But not me. The Chiefs are too good great.
And why I will not be on that bandwagon is this: How the Broncos play against Kansas City this weekend could help propel them to that winnable portion of the season.
All is definitely not lost in Broncos Country. Not even if the Broncos get hammered this weekend.