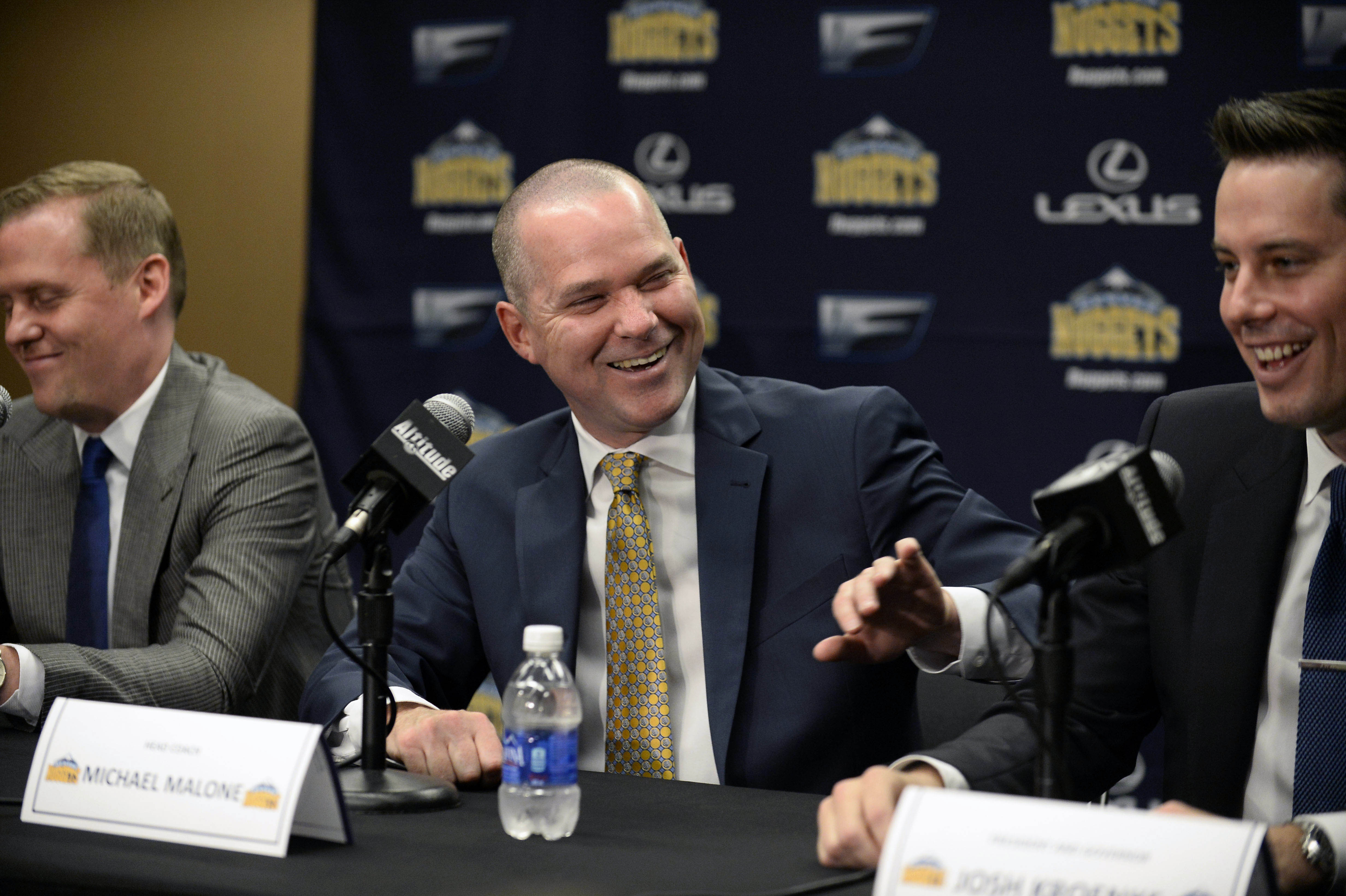 Just days prior to the 2018 NBA Draft, Adrian Wojnarowski of ESPN was on TV and reported that the Denver Nuggets are trying to move up in the draft.
"Denver, at fourteen, would like to move up," Wojnarowski reported.
Prior to Denver coming up in the conversation, Woj was talking about how the Sacramento Kings, Atlanta Hawks, and Memphis Grizzlies were "fielding a lot calls" surrounding the second, third, and fourth pick in the draft. Woj also brought up the Los Angeles Clippers as another team looking to move up in the draft.
Here is the video clip thanks to Trey Mitchell.
The video pic.twitter.com/nLzDNDdnwc

— Trey Mitchell (@TheTreyinator) June 18, 2018
Wojnarowski continued to report that Denver is looking to get into the "top five or six." To do so, they would likely have to trade one of Jamal Murray or Gary Harris and it is unclear if they would be willing to part with the assets necessary to move up that far in the draft. Here is the full quote from Woj:
"Denver would love to get up higher in this draft," Woj said. "It remains to be seen whether they're willing to give up the assets to do that. They'd love to get up into the top five or six."
So far, this is the first that anyone has reported that the Nuggets are looking to move up in the draft. Previously, Woj has also reported that Denver has looked into pairing Kenneth Faried with the 14th pick to move off of his salary and possibly move back in the draft. All that is known is that pretty much everything is on the table for this draft. Seemingly every pick is up for grabs and this will be the first of many rumors to surface prior to Thursday night's draft.