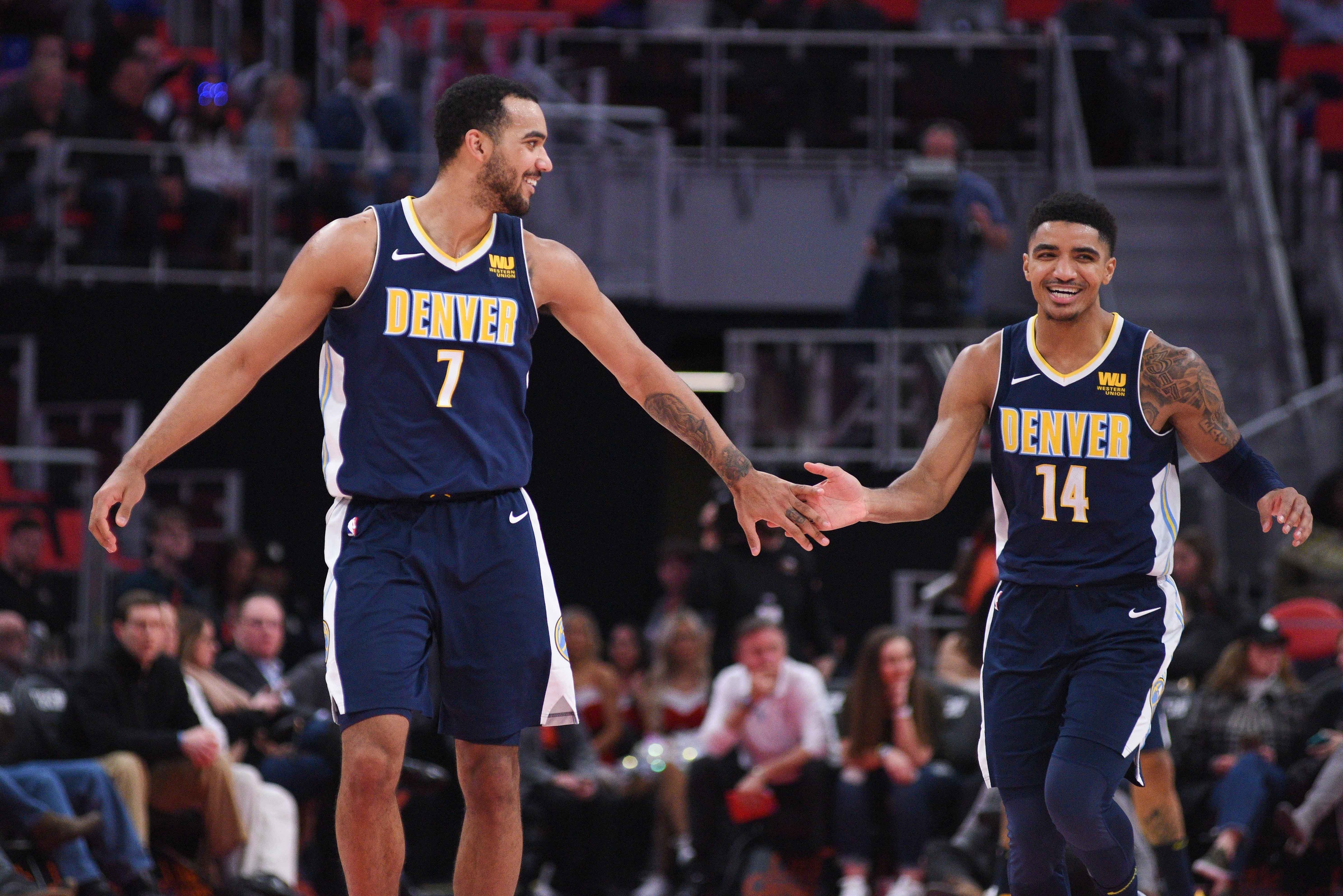 The Denver Nuggets went into the new Little Caesars Arena in downtown Detroit and destroyed the Pistons on their gorgeous new court by a score of 103-84 to improve to 15-12 on the season and placing them as the fifth seed in the prestigious Western Conference.
Aniello Piro and T.J. McBride of Mile High Sports break down the Nuggets' fifth road victory of the season, Jamal Murray's monstrous game, the gritty play of Wilson Chandler and Mason Plumlee, and also the many ways that both Will Barton and Gary Harris were able to be productive despite their struggles shooting the ball in the Motor City on the new Denver Nuggets Daily podcast. The guys also briefly looked ahead to the Nuggets' matchup with the Boston Celtics on Wednesday and gave an update on Nikola Jokic's ankle injury.
Click here — or listen to the podcast below — and be sure to comment, rate, and subscribe to all things Denver Nuggets.