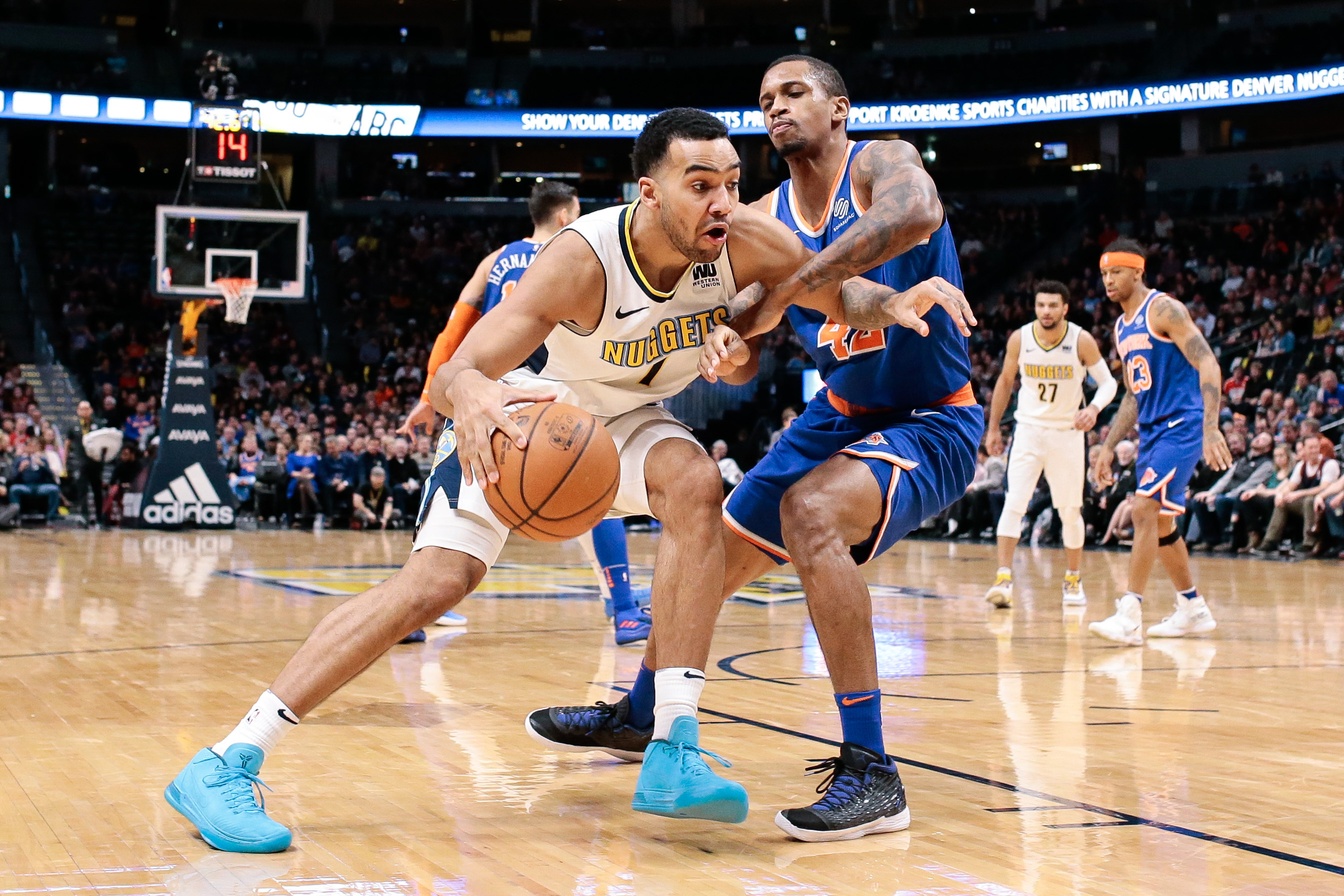 The Denver Nuggets hosted the New York Knicks for what was the first official Pride Night in the history of professional sports here in Colorado. The ball was hopping and the shots were falling for Denver as the Nuggets recorded 36 assists and shot 60 percent from the field in a 130-118 win.
T.J. McBride and Brendan Vogt of Mile High Sports hit the studio after the game to praise the Nuggets for a job well done on Pride Night. Plus, the guys break down the Jokic/Porzingis match up, discuss whether or not Trey Lyles should come off the bench, and answer some of your Twitter questions.
Click here — or listen to the podcast below — and be sure to comment, rate, and subscribe to all things Denver Nuggets.