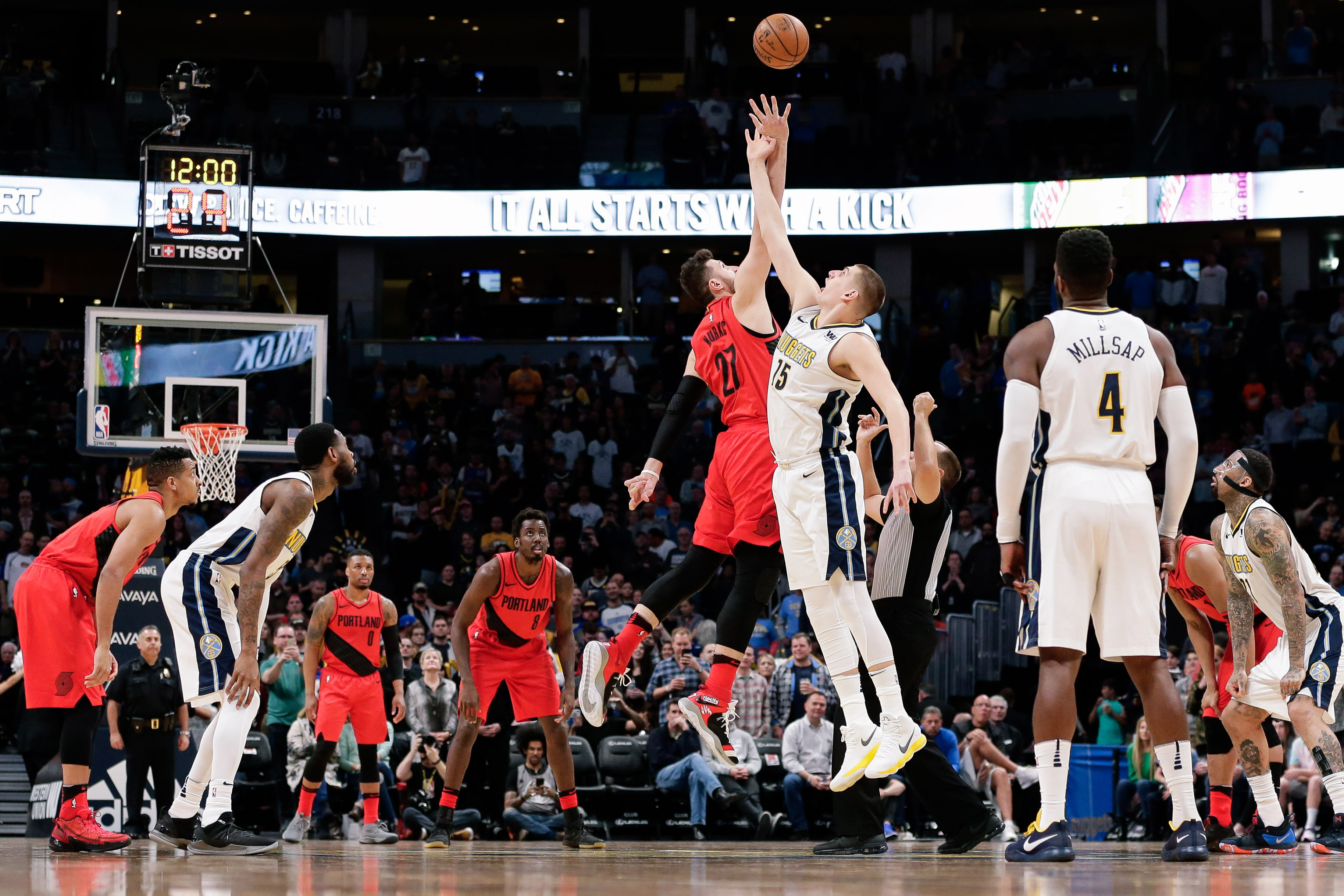 The Denver Nuggets have now won a season-long six-straight games after narrow victory against the Portland Trail Blazers in a game filled controversial storylines, some questionable officiating, and a whole lot of drama.
Somehow, the Nuggets came away with an 88-82 victory keeping their playoff hopes alive. This was a game that Denver just refused to lose. Instead of hoping that the other teams vying for playoff position in the Western Conference, the Nuggets took the fight to the third-seeded Trail Blazers coming away with the biggest win of the 2017-18 season.
Brendan Vogt and T.J. McBride of Mile High Sports came together on the newest Pick and Pod postgame show to outline how improbable the win was, Nikola Jokic versus Jusuf Nurkic, Jokic's historic stat line, and how a Michael Malone technical turned the tide for the Nuggets.
Click here — or listen to the podcast below — and be sure to comment, rate, and subscribe to all things Denver Nuggets.