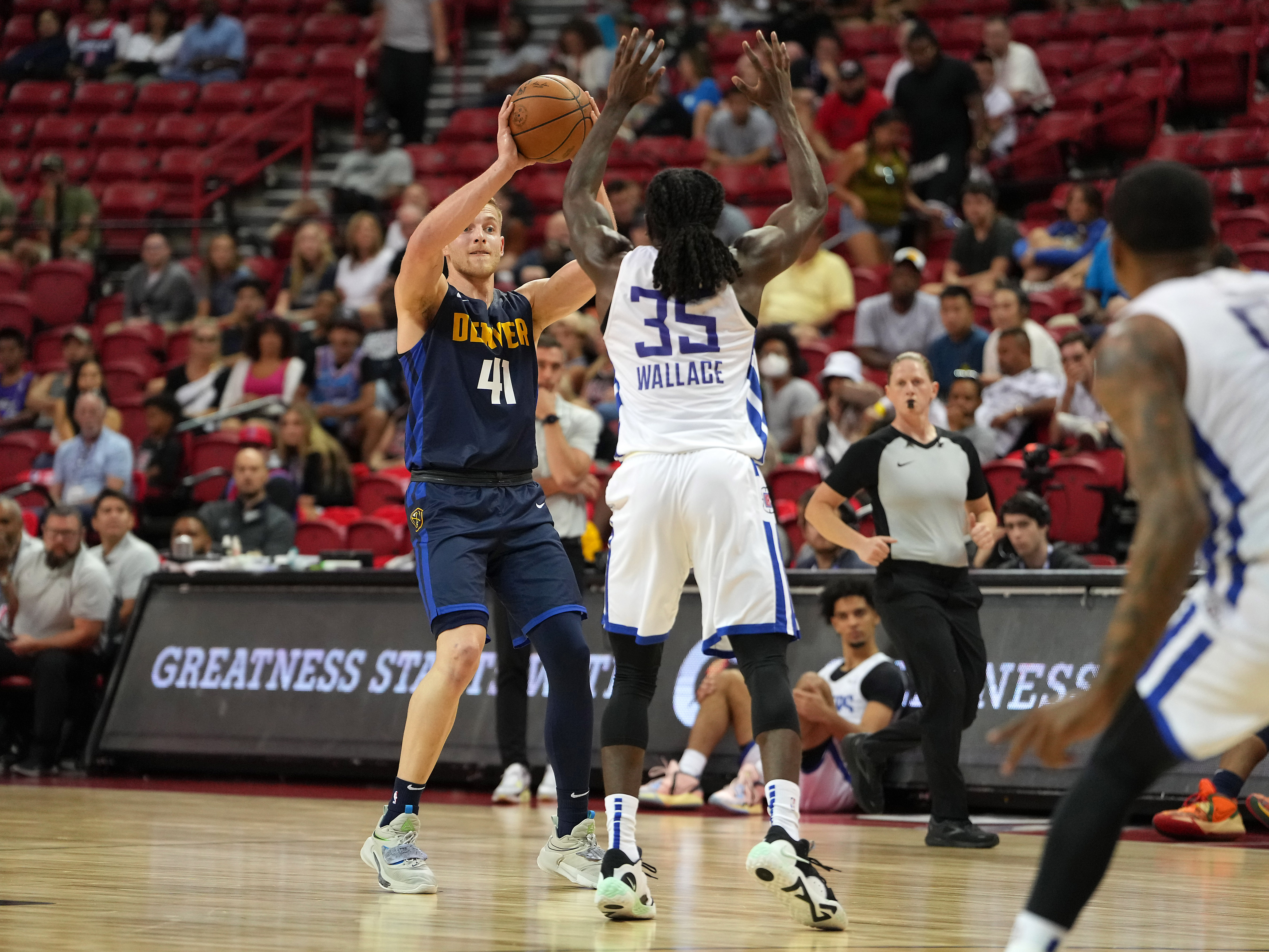 The Denver Nuggets have reportedly finalized their roster on Sunday afternoon with the announcement of Jack White signing a two-way contract, according to ESPN's Adrian Wojnarowski.
The Denver Nuggets are signing Australian F Jack White to a two-way contract, sources tell ESPN. White had a strong Summer League performance for Denver.

— Adrian Wojnarowski (@wojespn) July 17, 2022
White, 24, has had an impressive stint with the Nuggets Summer league team in Las Vegas, showcasing a versatile skill set as a rebounder, defender, and offensive connector. He has shot the three ball well in a summer setting, and the Nuggets felt comfortable enough with what he's offered so far to lock him into a contract for the upcoming season.
Before Summer League, White spent multiple seasons with Melbourne United in the NBL in Australia and New Zealand. White himself is Australian, but he played four seasons at Duke from 2017 to 2020, operating in a bench capacity.
The Nuggets are hoping to compete for a championship during the 2022-23 season, which means that every spot in the rotation is an important one. Villanova guard Collin Gillespie claimed the first two-way contract for Denver on draft night, and now White claims the second at the end of Summer League. Several other players were seen as candidates for the final roster spot, from Adonis Arms to Matt Mitchell to Kellan Grady. White beat them out with a level of consistency and execution born from playing professionally for multiple seasons.
Whether White makes an immediate impact in Denver remains to be seen, but the Nuggets now know that they will get a level of competency and execution from their two-way contracts that they've grown accustomed to these past few years. Previous Nuggets to earn a two-way contract are Monte Morris, Torrey Craig, PJ Dozier, and Davon Reed. All have gone on to be successful at the NBA level.
Let's see if White (or Gillespie) can join the above group.