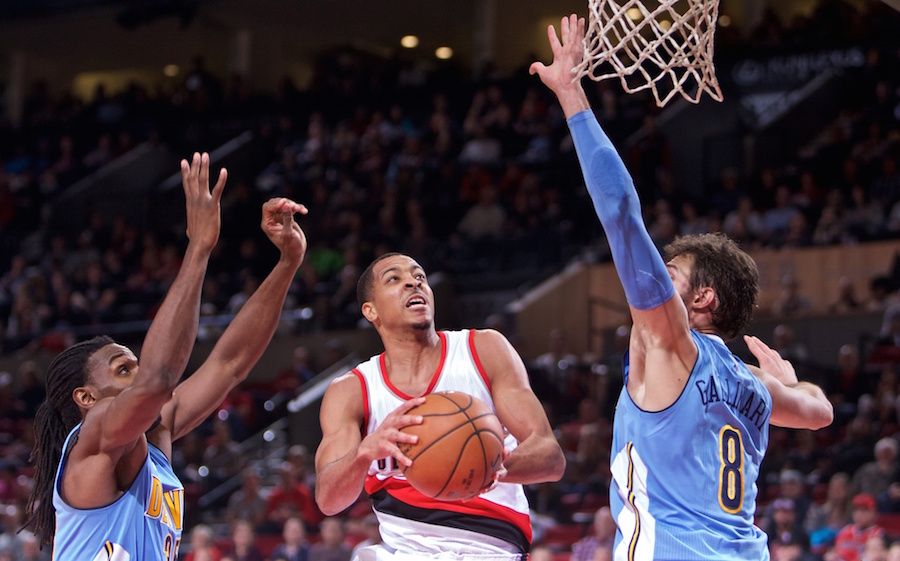 The Denver Nuggets have now dropped four games in a row after losses over the weekend to the Detroit Pistons and Portland Trailblazers.
Things are not going well for this young team. It looked like Denver was going to go above .500 against the Memphis Grizzlies last Tuesday night, but the NBA screwed the Nuggets and things have snowballed since.
Here is a look at the good, the bad and the questionable from Denver's weekend.
The Good: The Rookies
Denver's rookies have played well. Malik Beasley went off against the Golden State Warriors on Thursday. On Sunday, it was Jamal Murray and Juancho Hernangomez. Murray had 19 points and showed fans his explosiveness as a true scorer. Hernangomez added just eight points; however, he seems to make big shots and is very good on the defensive end.
The Bad: The Sophomores
The inconsistency of Emmanuel Mudiay and the absence of Nikola Jokic is a serious problem. Mudiay is shooting way too much and is missing most of the shots he takes. Mudiay had his worst game of the season at Portland, scoring just eight points and dishing out no assists. Perhaps Mudiay's 24-point first quarter against the Boston Celtics gave him the idea that he was a scorer, when he clearly is not. Mudiay needs to get back to passing the basketball.
Jokic is an even a bigger mystery. Prior to the Detroit game, he told Michael Malone that he is okay coming off the bench when he was Denver's best player a season ago. Jokic's season hit a new low in Portland where he failed to score and only grabbed five rebounds in 26 minutes of action. If the Nuggets are going to keep Jokic on the bench and only play him 20 minutes per game, they really should just trade him.
The Questionable: Again … The Rotation
There is no consistency to Michael Malone's rotation in the fourth-quarter. It's not Malone's fault that he has too many players than he knows what to do with, but something's gotta give. Sometimes Malone goes with no big men or one big man. Sometimes he goes with all veterans or all youngsters. Whatever it is, Malone needs to quickly identify which players need to be on the court when the game is on the line. Once this rotation is established, it is going to be much easier for the players to understand what their true role on the team is.
Next up: The Phoenix Suns come to Pepsi Center on Wednesday. This should be a fun matchup between two young and talented teams.