Denver Outlaw fans, the next 24-hours gives you a big opportunity to buy discounted tickets for the Outlaws annual Mile High Fourth of July game at Sports Authority Field.
The Outlaws sent out information on how to snatch up the discounted tickets on their Twitter and Instagram accounts. Below is the post from the Outlaws Instagram account with the promo code for the discounted tickets.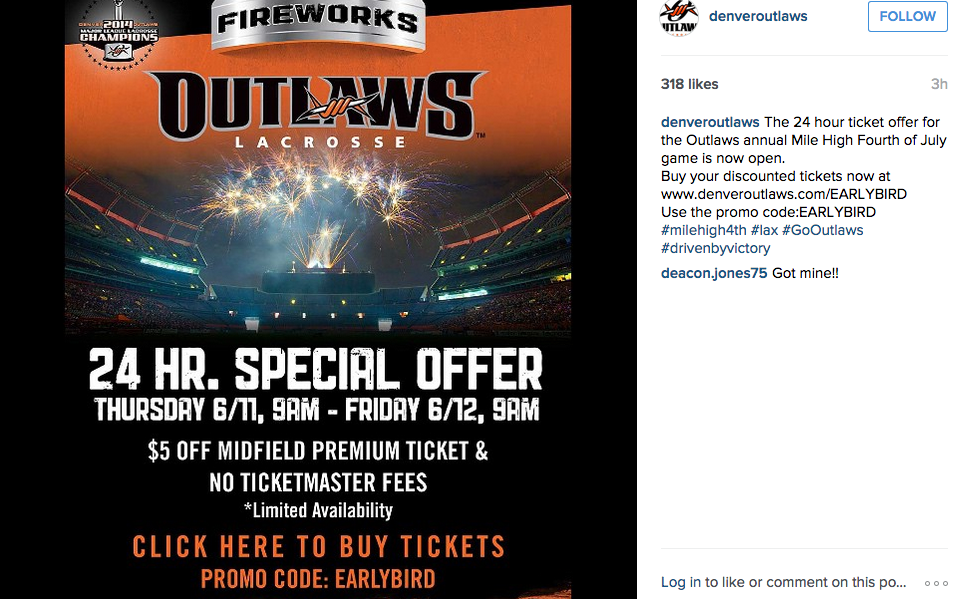 Don't miss out on one of the most exciting Fourth of July events in Colorado!
Looking at the season so far, it has been a reasonable start for the defending champion Outlaws, who are at .500 with a 4-4 record with six games remaining. With four of the six games remaining at home, there will be plenty of time for the Outlaws to get back to winning ways.
As fans will remember from last season, the Outlaws finished with a 9-5 record and went on to win their first Major League Lacrosse title in club history.
---
Sammy Mugharbil, a Mile High Sports intern and student at MSU-Denver contributed to this report.
---