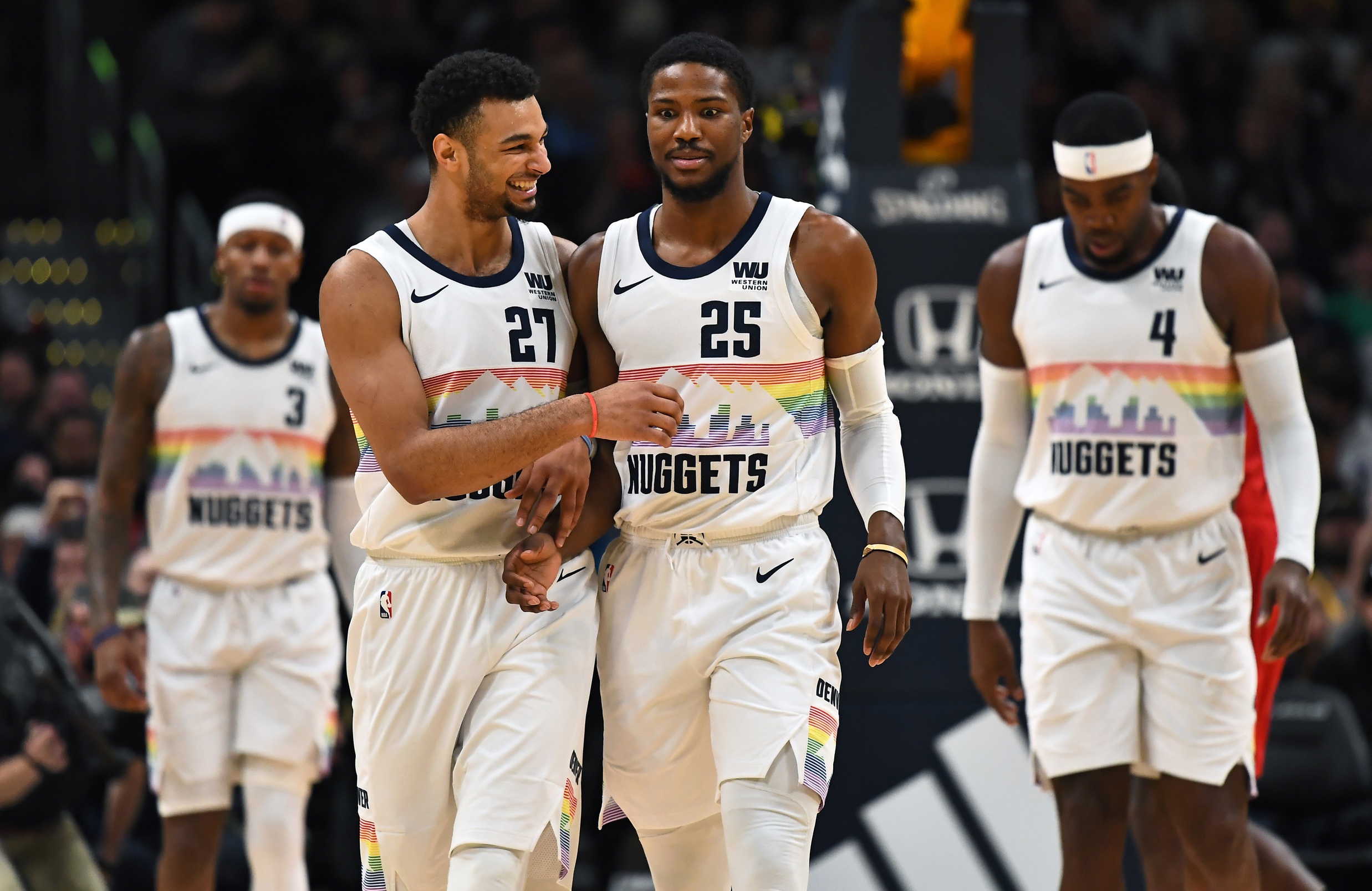 The Nuggets – all 13 of them – walloped the Clippers on Sunday afternoon.
It's "all 13" because that's how many of them played. Eight Nuggets played more than 22 minutes. Ten of them logged double-digit minutes. A 123-96 win affords that type of opportunity, and Michael Malone took full advantage of it.
It's not like the starters engineered a blowout and the scrubs came in late. This was not the day all freshmen earned a cheap varsity letter.
This is the Nuggets.
They're deep. How deep? Look no further than Torrey Craig. Heading into Sunday's game, Craig had played an average of 22.4 minutes per game, playing in 52 games and starting in 37. He's consistently drawn the opposition's toughest offensive weapon, and, while not the primary scorer by any means, has done an adequate job offensively. Sure, Craig was an unlikely starter – a role born out of injury to others – yet he was extremely effective; the Nuggets 41-18 record is an indication of that.
But on Sunday, there weren't enough minutes to go around. Craig came up with the short end of stick; he played just eight minutes.
Craig is not in the doghouse. He's not injured.
He's also not Paul Millsap, Gary Harris, Will Barton or Isaiah Thomas. That's where Craig's minutes have gone – justifiably, perhaps.
All of the aforementioned players spent significant time suffering varying injuries this season. Now they're back. Relatively speaking, the Nuggets are finally healthy – something they haven't been all season long.
On the surface, that's a great thing. Scratch that – it is a great thing. The healthier a team is heading toward the postseason, the better.
Depth is a great thing, too. The more capable players on a roster, the less significant the falloff when substitution is required. Depth also allows star players to cruise into the postseason with low mileage and fresh legs. Against the Clippers, Nikola Jokic was only asked to play 28 minutes (still plenty for a double-double).
But… here's the but.
Championship teams don't spread minutes. Stars don't come out often. Titles are won by stars who play a ton of minutes in the playoffs.
Some examples. The 2017-18 Golden State Warriors had four players who all averaged more than 37 minutes a game throughout the playoffs. The year before, those same four players all played 35 or more in the playoffs.
The 2015-16 Cleveland Cavaliers, who beat the Warriors in the Finals, had four players who played more than 30 minutes per game. LeBron James played 35.6.
The 2003-04 Detroit Pistons, a team that is often (and perhaps incorrectly) credited with being the last NBA team to win a championship without a dominant superstar – ala LeBron James, Kobe Bryant, Step Curry, Kevin Durant, Dwyane Wade, et al. Whether that's true or not is debatable, but what's not is how the Pistons' minutes were distributed. Here's how the starters – who started all 23 playoff games – logged minutes: Ben Wallace (40.2), Richard Hamilton (40.2), Chauncey Billups (38.3), Rasheed Wallace (34.9), Tayshaun Prince (34.6).
Of course, there are no rules about how a game or title must be won. The Nuggets have been winning "their way" all season long.
It's just that history suggests that when it comes to the playoffs, it's usually the best five against the best five. Six, seven and even eight are important, but depth is overrated when it comes to winning in the playoffs.
On any given night of late, it seems that the Nuggets best 10, or best 13, are a lot better than the opponent's best 10-plus. In the regular season, all teams go a bit deeper, otherwise their best players would run out of gas before the playoffs ever started. Don't think for a second that Denver's bench isn't responsible for at least a quarter of the Nuggets wins thus far. Depth might make the Nuggets a No. 2 or 3 seed, but unfortunately, it won't (see "hasn't") happen that way in the playoffs.
So that leaves Malone with an all-important question: Who exactly are the Nuggets' best five? Who is six, seven and eight?
Then, the question becomes, are those five to eight players better than the rest of the West's five to eight?
There are 23 games to find out which Nuggets – and there are a lot of qualified names on the roster – will eat up the lion share of the playoff minutes. That's how it's got to be; that's essentially what every championship team as in common – starters play, a lot.
Because if Denver goes 13 deep in the postseason, the lopsided nature of the score will not be in the Nuggets' favor.