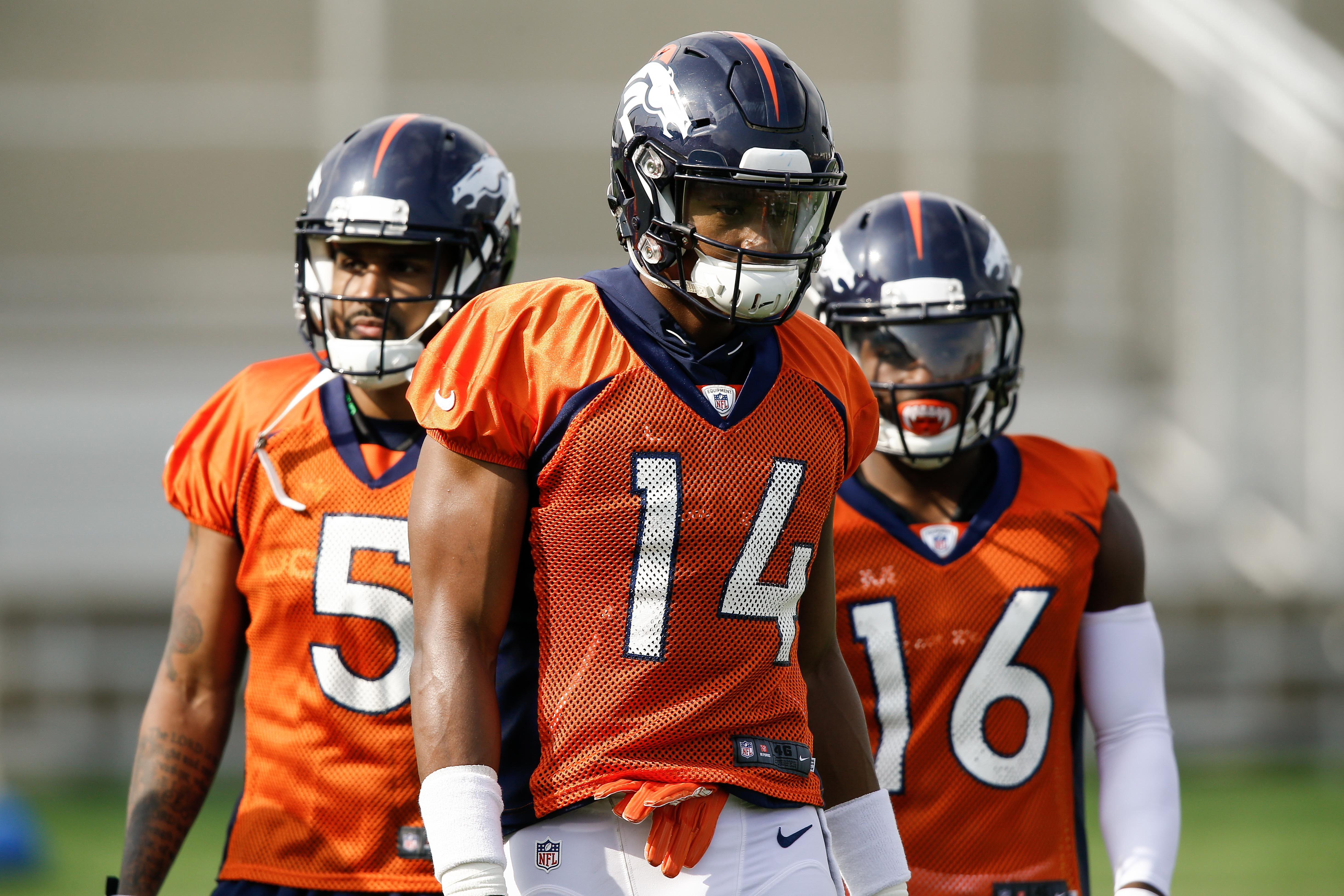 Derek Wolfe is coming off of season-ending neck surgery last year, and said he feels better than ever – and ready to go for 2018.
Speaking to Eric Goodman of Mile High Sports AM 1340 | FM 104.7, Broncos defensive end Wolfe talked about their defense, and the 2018 rookie class.
Wolfe has been impressed with some of the Broncos' rookies, but most notably wide receiver Courtland Sutton.
"He's a nightmare in the end zone," said Wolfe. "I'm really impressed with him. I'm really impressed with his attitude, his work ethic, everything. He's a very impressive young guy."
The 2017 rookie class for the Broncos was not very impressive on the field last year, and some of the veterans made it known that it was also noticed in the locker room. But the 2018 rookie class has already made an impact, according to Wolfe.
"It's the complete opposite," Wolfe continued. "Whenever you get called to the front of the room to make us laugh; you have to be willing to do that. Even if we just boo you, just get up there and do it. That's the thing – they're willing to do it, and they're having fun with it, and they're making it fun. That's what makes camp fun."
Wolfe explains the importance of having a good front seven in today's NFL.
"I think that in any defense, if your front seven isn't playing great, it doesn't matter how good your defensive backs are," said Wolfe. "Because they can only cover for so long. We have to get to the passer."
Click here to listen to the full interview with Derek Wolfe.
Catch Afternoon Drive with Goodman and Shapiro every weekday from 4p-6p on Mile High Sports AM 1340 | FM 104.7 or stream live any time for the best local coverage of Colorado sports from Denver's biggest sports talk lineup. Download the all-new free Mile High Sports Radio mobile app for Apple or Android.