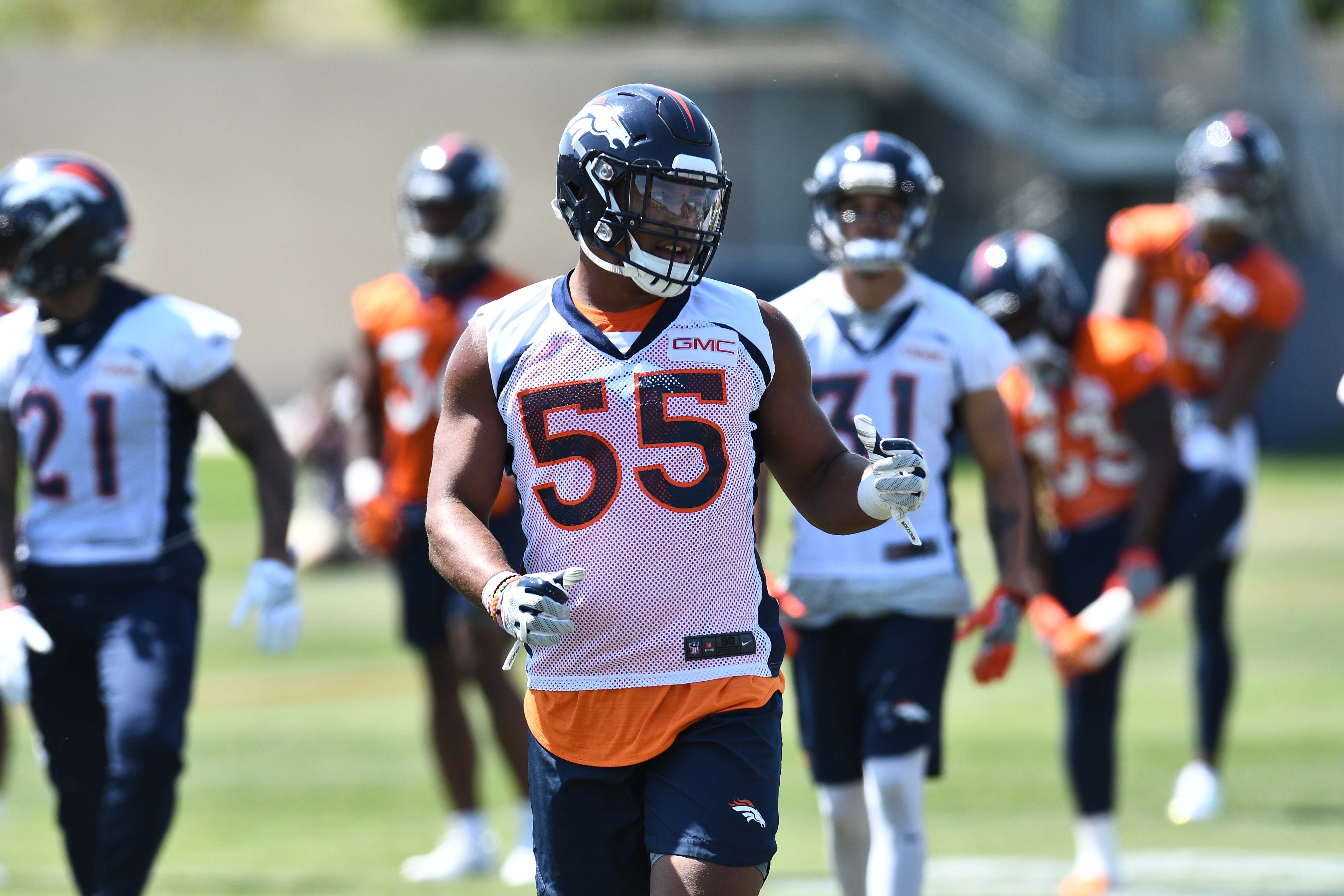 The Denver Broncos first depth chart for the team was released early Tuesday morning and it came with some interesting shifting at many positions.
The full depth chart. #Broncos pic.twitter.com/Dem6FKYeG9

— Ronnie Kohrt ??? (@RonnieKRadio) August 7, 2018
Bradley Chubb is slotted as a starter in the first release of the depth chart. Chubb has put together a tremendous training camp so far, showing off his natural skills, size and athleticism that made him the No. 5 overall pick in the 2018 NFL draft.
Running back has a depth chart now, but might as well be considered a roulette wheel that goes 'round and 'round as preseason games begin. With a potential four running backs who all could see major time, Devontae Booker will start, followed by Royce Freeman and De'Angelo Henderson.
Discussing the entire depth chart release for the Broncos is Broncos Blitz podcast host Ronnie Kohrt and special guest Shawn Drotar of Mile High Sports.
The guys chat about the offensive depth chart, defensive depth chart and surprises at certain positions as well, including cornerback.
The Broncos also listed undrafted free agent Phillip Lindsay as kick returner and Isaiah McKenzie as punt returner.
Click here to listen to the full Broncos Blitz podcast with Ronnie Kohrt.
You can follow Ronnie Kohrt on Twitter for more news regarding the Broncos by clicking here and catch up on latest conversations about the Broncos, including what he had to say about Todd Davis and his effect on the defense this year, or listen to the podcast below.
Click here to listen to past episodes of the Broncos Blitz podcast and access the Broncos Blitz archived vault.