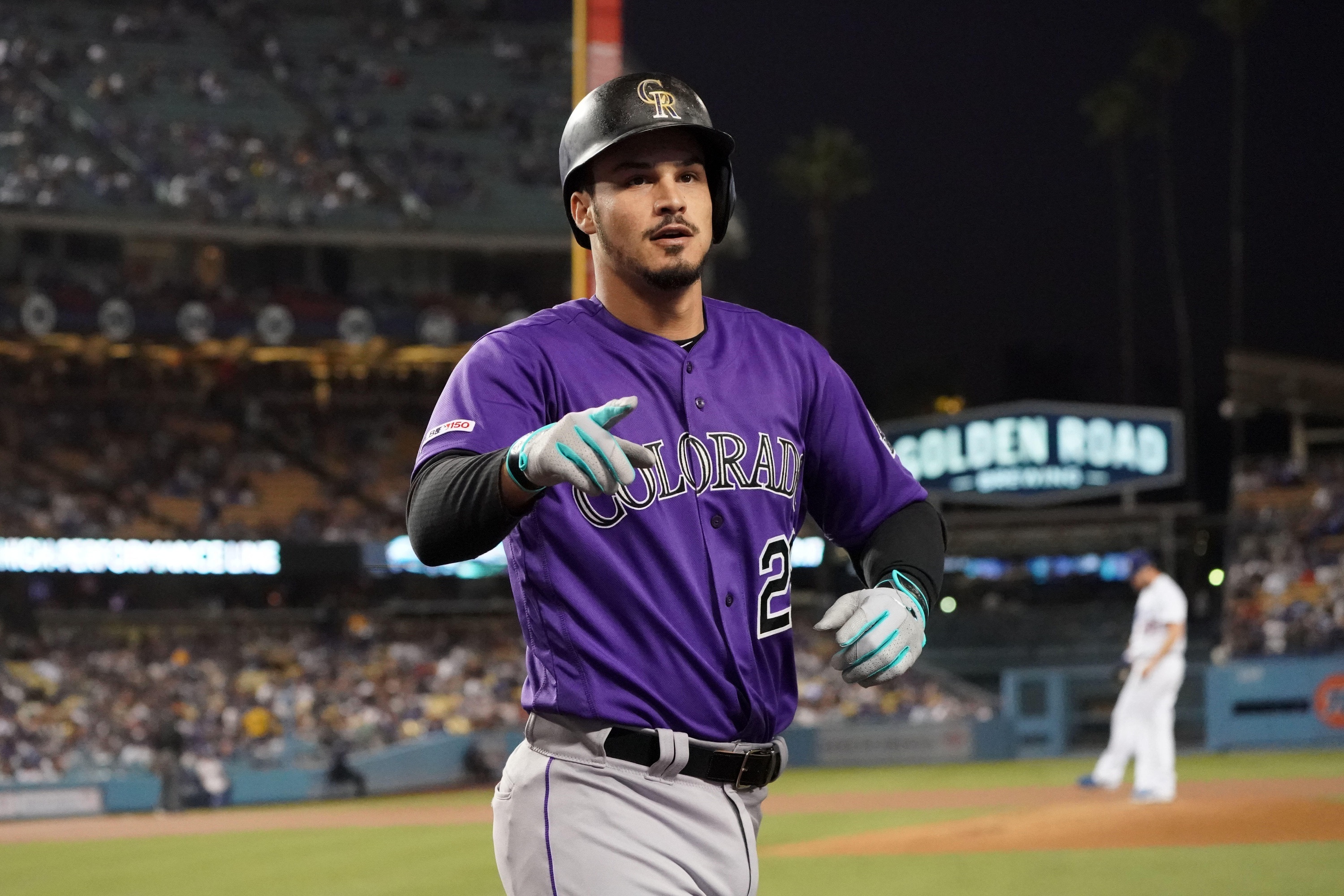 DraftKings Sportsbook welcomes back baseball this week in a big way with a no-brainer bet boost.
Just how much of a no-brainer is this DraftKings Sportsbook offer? How about +100 odds on any 2019 MLB All-Star to go deep on Opening Day? Seriously. With over 40 of the game's most dangerous bats in play, this offer is almost guaranteed to cash.
Click here to receive $1,000 in free bets and grab this no-brainer MLB Opening Day odds boost with DraftKings Sportsbook.
This special is available to bettors in states such as Colorado, Pennsylvania, New Jersey, and Indiana, among others. Simply put, it's a can't-miss deal.

DraftKings Promo
States: NY, LA, KS, AZ, CO, PA, NJ, IN, IL, IA, MI, MI, VA, WY, TN, and WV
GET THE APP
MLB Opening Day No-Brainer Boost at DraftKings Sportsbook
Baseball is back and DraftKings Sportsbook has an offer that no fan (or sports bettor) should miss. Essentially, this no-brainer Opening Day home run odds boost is designed to put extra cash in the accounts of both new and current DraftKings players.
If just one of a whopping 44 different 2019 MLB All-Star position players goes deep on Opening Day, bettors stand to receive bonus cash. Typically, the odds of such a deal would be priced at -10000. This means a bettor would have to risk $2,500 to win $25.
However, with DraftKings Sportsbook All-Star HR Boost, a player must only wager $25 to win $25. Frankly, with players such as Gary Sanchez, Gleyber Torres, Cody Bellinger, and Mookie Betts set to take center stage on Thursday night, there's a decent chance this offer will cash before the bulk of Opening Day games are played Friday.
From a mathematical standpoint, these 2019 All-Stars should combine for more than 150 Opening Day plate appearances. Therefore, it's almost a sure-fire bet that one of them takes one out of the park.
Some other notable eligible players include: Alex Bregman, George Springer, Mike Trout, Francisco Lindor, Nolan Arenado, and Pete Alonso. I think it's a strong bet that someone from this select group alone goes deep.
How To Get This No-Brainer Deal At DraftKings Sportsbook
Scoring $1,000 in free bets and this 2019 All-Star Home Run Boost at DraftKings Sportsbook is easy.
Begin by signing up right here. From there, make your initial deposit by using one of DraftKings' convenient funding methods.
Players must simply opt-in to the offer by looking for the promo at the top of the sportsbook homepage. After opt-in, players receive a single-use +100 odds boost on any 2019 All-Star to hit a homer in an Opening Day game (7/23-7/24). Be sure to select the boost prior to locking in the bet.
This boost expires at 7 PM EST (prior to the first pitch of the Yankees-Nationals game).
Other MLB Boosts And Offers
Additionally, DraftKings Sportsbook has some other intriguing offers to usher in the return of baseball.
Be sure to check out the scoring special boost. Those who wager at least $25 on featured MLB games receive a $5 bonus for every home run the team you back hits. Some of the eligible games include:
Yankees-Nationals (7/23)
Braves-Mets (7/24)
Marlins-Phillies (7/24)
Yankees-Nationals (7/25)
For instance, if you place a $25 wager on the Phillies and they launch four homers in that game, you receive an additional $20 payout. It's just another way to sweeten the deal on a standard bet.
Finally, be sure to check out the World Series free bet offer. Place a $25 bet on a team to win the World Series and receive a free $25 Opening Day bet.
Click here to receive $1,000 in free bets and grab this no-brainer MLB Opening Day odds boost with DraftKings Sportsbook.

DraftKings Promo
States: NY, LA, KS, AZ, CO, PA, NJ, IN, IL, IA, MI, MI, VA, WY, TN, and WV
GET THE APP