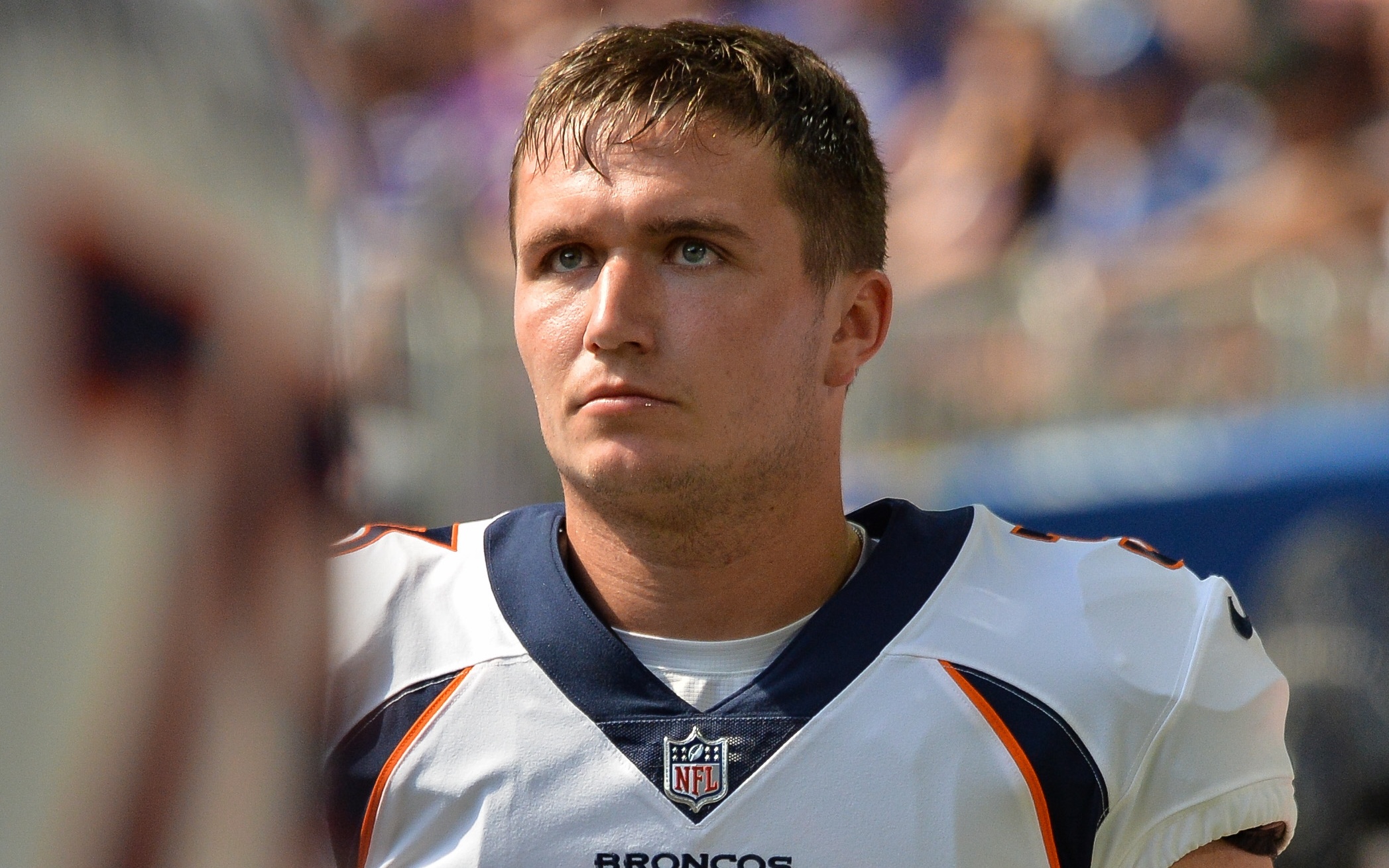 In truth, the scoreboard means very little in the preseason but nonetheless, it was nice to see a lopsided victory in favor of the Denver Broncos.
In their 33-6 victory over the Minnesota Vikings, the team dominated in all aspects of the game. Drew Lock and Teddy Bridgewater both performed above and beyond expectation and the defense was stellar, not allowing a single touchdown.
After the game, the players and coaches alike were encouraged by their superiority and, even though Minnesota sat their starters, they had plenty of positive takeaways to carry with them as they move into preseason Week 2.
Fangio still views the quarterback competition as "even-Steven"
Coach Vic Fangio has been nothing but consistent when addressing the media about the ongoing quarterback competition, and that did not change today. This has been and will continue to be an open competition if what Fangio is saying holds true.
When asked after the game about his feelings regarding Lock and Bridgewater's performances, Fangio stated, "I thought they both played very well. Kind of validated what I've been saying all camp, that they're even-Steven. And I thought Drew played well. But they both were helped by the good play of our overall offense." He continued saying, "I don't think any separation happened today in this game if anybody's looking for it."
Obviously, the quarterback battle will continue to be the talk of the preseason but they were not the only players that left an impact on this game.
Fangio was asked about the play of second-year wide receiver KJ Hamler who looked dynamic on the field and caught an 80-yard touchdown pass from Drew Lock.
"He had good practices here against Minnesota," he said in reference to Hamler's performance. "He had good practices prior to that. And there's the result, you know? I showed the entire team a play or two from practice where he ran some great routes that were really hard to cover for anybody. And it's validated here today with the touchdown."
Patrick Surtain was also asked about as he showed up and made a big play, an interception for a touchdown in the first half.
When asked about whether or not he was impressed by Surtain's showing Fangio stated, "I expect a lot out of him. We only played him at corner today. We didn't play him inside at all. I wanted him to just play one position today, get back to that." He finished by saying, "But still you've got to go out there make the plays, and he did it."
Drew Lock feels "pretty comfortable" with the offense right now
Drew Lock came into the game, put in work, and walked off with an impressive 5-7 passing for 151 yards and 2 touchdowns. He was poised and comfortable out there but even more importantly he seemed confident.
When asked whether Lock was happy with his performance he said, "It feels good to be able to put some points up on the board when you're in there; be able to come in the locker room, high five it up, celebrate a little, especially after the way everybody played. I thought it was an awesome showing from everybody and it was just really fun to be a part of."
Lock moved the ball deftly down the field, progressing through his reads like a savvy pro and finding the best option more often than not. It would be safe to argue that he is beginning to feel more and more comfortable with the offense he is asked to execute week-in and week-out.
When asked about his success and comfort with the play action pass Lock responded, "I'd say I'm pretty comfortable with everything we have going on."
Without missing a beat he also credited his teammates for the success he saw on the field.
"I think because of the way our offensive line and our running backs establish the run early in these games and even last year in a little bit of these games when we were really pounding the rock, it just opens that whole passing scheme up for us all the play-action shots, so hats off to the O-line and running backs for letting that happen for us."
Teddy Bridgewater says, "We're making this team a better football team"
Teddy Bridgewater did not have the same eye-popping stats in the box score that Lock did, but they were impressive nevertheless. After coming in following Lock's stint, he went 7-8 for 74 yards and a touchdown and looked exactly how you'd expect the wisened vet to look.
Bridgewater feels like the veteran leader this offense was missing last year and in previous years as well.
When Bridgewater was asked about what he liked about the offense on his two drives, he said, "You watch different guys go out there compete at a high level making plays, you sit back and you realize, man, the work we put in back in the spring, past couple of weeks meant something. A lot of times when you get to that point and you think, oh, man, we're just running plays, running plays, to go out there, see them have success, sometimes going against our defense it could be like, man, this play, oh, man, have little doubts about certain things. But to go out there and execute at a high level today with all three units, it's good to see."
Being entrenched in a heated quarterback battle, it would be understandable if Bridgewater wanted to accentuate his performance but he did just the opposite by vocalizing his support for Drew Lock.
Bridgewater was asked whether he felt He and Lock both played well and responded, saying, "Yeah, it's definitely great that we're making this team a better football team. In our room, we're trying to do the best we can, and just take this team to another level. Whether it's Drew (Lock) out there and I'm supporting him or if I'm out there and he's supporting me. The team is behind both of us."
To say either quarterback to a definitive lead over the other in the quarterback competition would be splitting hairs but he and Lock are each other's biggest fans. If iron really does sharpen iron, there should be a lot more good quarterbacking to come in the following weeks.