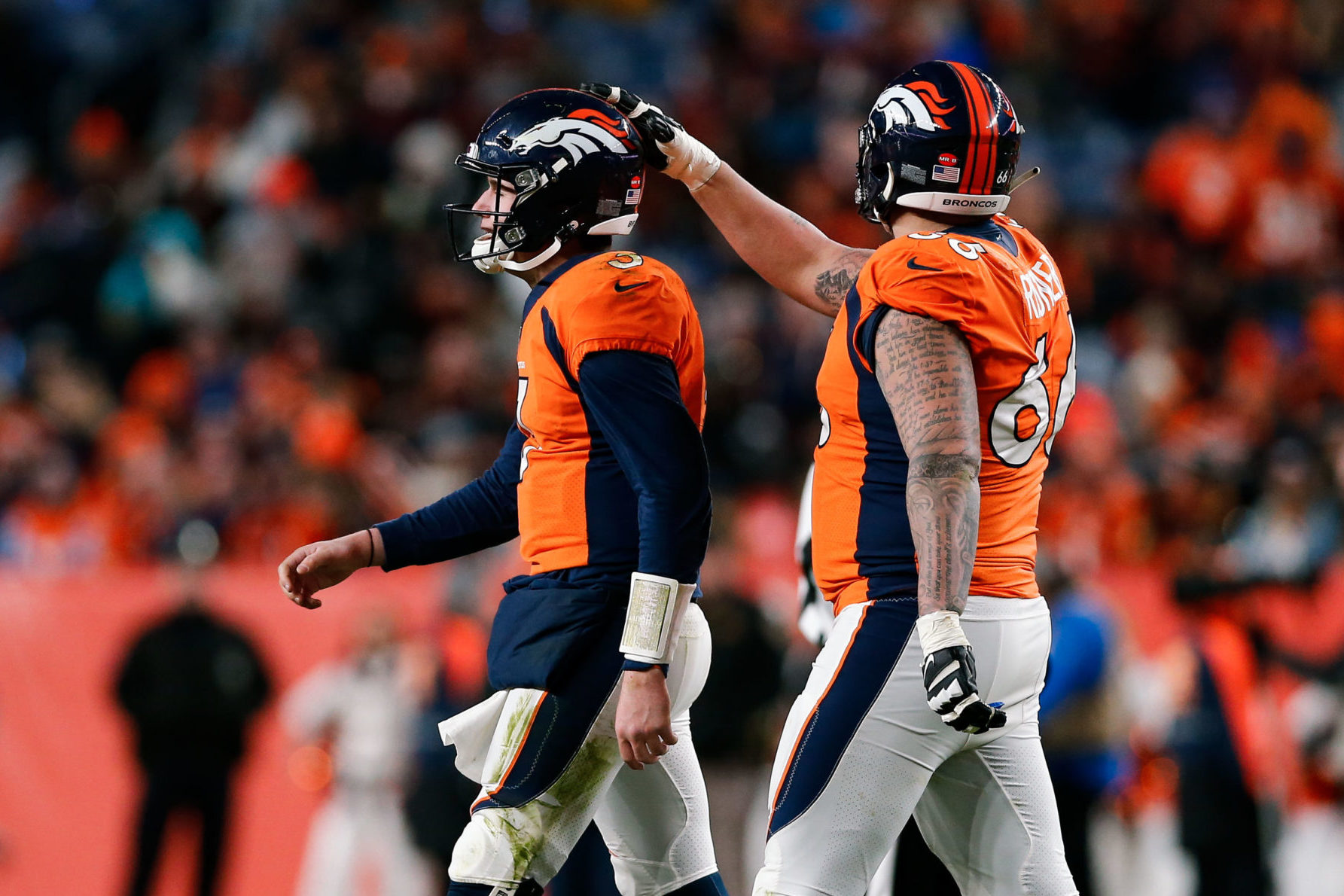 Drew Lock has to make a large leap in his development this offseason in order to hold on to the starting job, and he's leaving no stone unturned in his quest to accomplish just that.
He's asked for Peyton Manning for help during the offseason, and now we know he's turned to Denver's starting left guard, Dalton Risner, throughout the offseason as well, in an attempt to understand the protections better.
"One thing I've worked with Drew Lock a lot this offseason — he callled me so many times — is him understanding offensive line play," Risner said on the latest episode of the Manely Broncos Podcast. "I talked to him at the end of the season and told him how much I believed in him and how great I think he can do for us.
"And one thing I did tell him that I thought would help him a ton would be like, 'Hey man, let's try to get you to understand what the offensive line is doing. If you can understand what we're doing and understand how we're sliding, and why we're doing what we're doing against certain fronts, you're going to be able to go out there and you're going to be able to change it. We might not see everything. You might say, 'hey man, I see this safety creeping. Y'all don't see it but we need to switch this protection real quick." So, the more Drew [Lock] understands it, the better we're going to be as an offensive line and as an offense."
The Broncos will have to hope that shift, as well as the others Lock has made the effort to enact this offseason, will be enough to finally end Denver's quarterback drought.