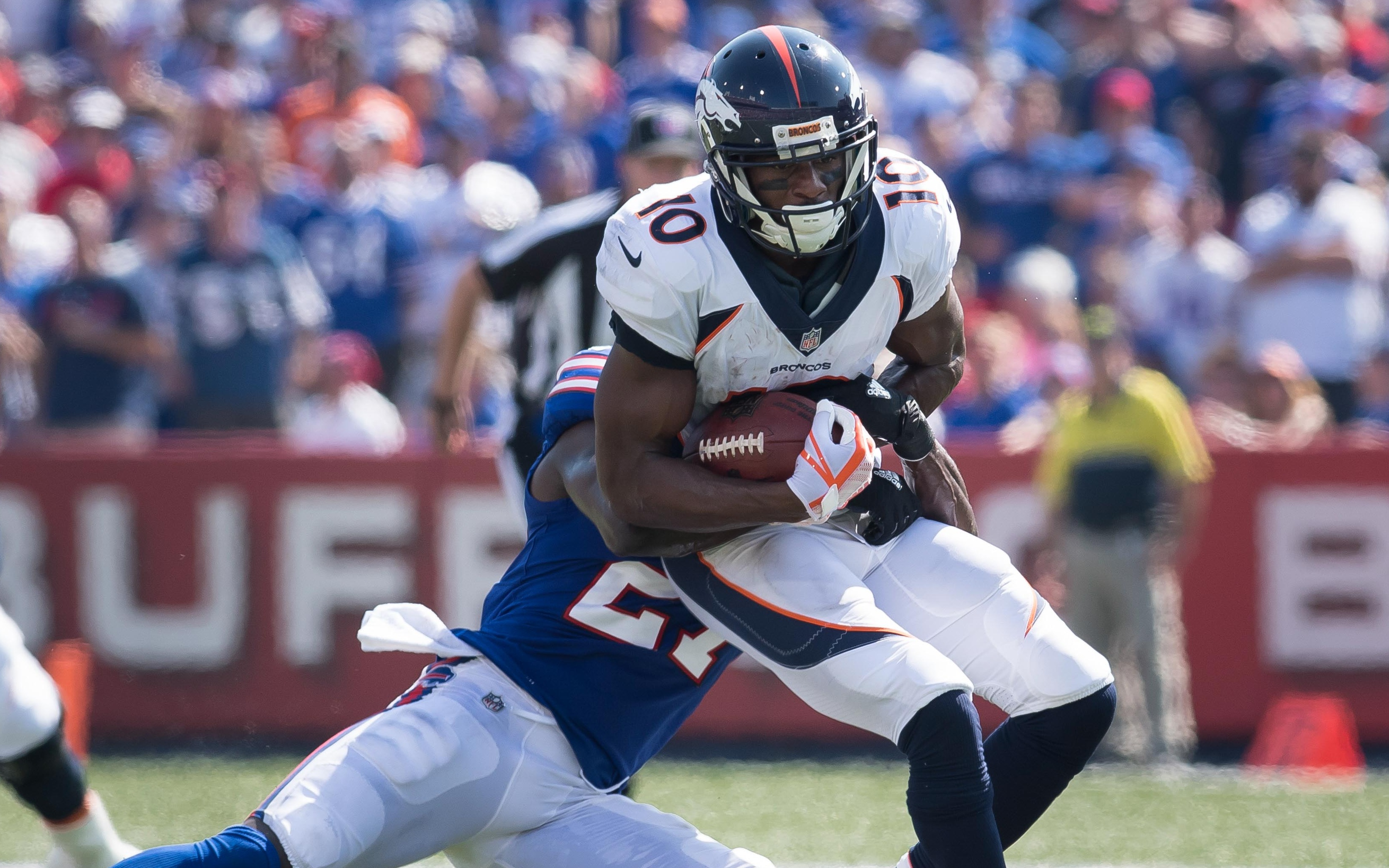 Emmanuel Sanders is an old-school showman.
When he's not making great catches over the middle, he's literally laying out and diving for catches, and then standing up to take a bow in front of the crowd. At 5'10" he's not a massive, towering athlete, but someone the average Joe pretends they could be like on the field.
But, did you know Sanders is the best receiver in the NFL at the hitch route? Pro Football Focus brought us that graphic this weekend:
Who were the NFL's best receivers on hitch routes in 2017?https://t.co/7M2u1NOxKN pic.twitter.com/zjrg1r24Lw

— Pro Football Focus (@PFF) July 21, 2018
The hitch route is basically a comeback run to the inside of the field, an can also be a stop or a curl. 80 percent of the time he caught a ball on a hitch, Sanders either gained a first down or scored a touchdown in 2017.
Interestingly, according to PFF, Sanders' 70.7 overall grade last year was his worst ever. Due to that nagging ankle injury, Sanders played only 12 games and received for a mere 555 yards and two touchdowns, his lowest totals since 2011.
Still, he's a reliable receiver, as his 30 first down catches last season prove, and he'll likely be the go-to guy for Case Keenum when the Broncos desperately need a first down this year. And, Sanders is likely to bounce back from this recent injury-plagued season, with shaky-at-best quarterback play.
In each of his first three seasons in Denver, Sanders had at least 1,000 yards and five scores every season, with 2014 (1,404, 9 TD) being his career year. So, here's to Sanders' 2017 being an exception, not the norm.