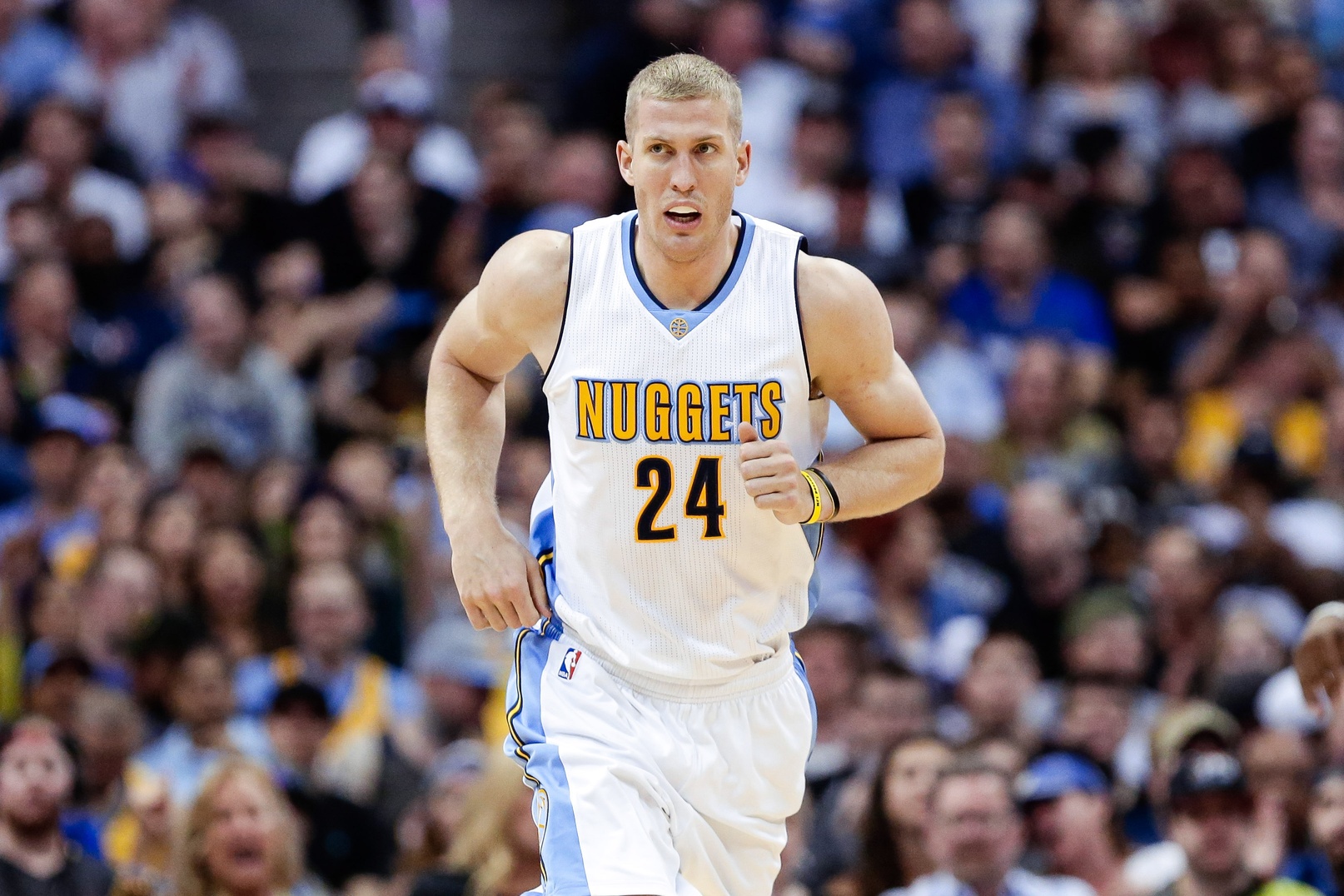 According to Adrian Wojnarowski of ESPN, the Denver Nuggets have signed center Mason Plumlee to a three-year, $41 million contract.
This has been one of the more fascinating issues swirling around the team as the offseason comes to a conclusion. Plumlee — under the radar — had not signed either a new deal or the qualifying offer that was, extended to him and we are exactly a week away from the start of the Nuggets' preseason. The Nuggets traded for Plumlee midway through last season in a deal that sent disgruntled center Jusuf Nurkic to the Portland Trail Blazers. The feeling, at the time, was that the team needed Plumlee's passing and versatility to back up emerging star Nikola Jokic in the second unit.
The Nuggets will undoubtedly be better this season; the signing of Paul Millsap alone will make a difference, and the team's complimentary pieces making sense for the roster. A spot in the playoffs seems to be within reach. The versatility that the Nuggets' lineup has is essential in the modern, positionless NBA.
In the long run, the signing of Plumlee does open up other questions on the Nuggets' roster. The team now has 15 guaranteed contracts and is very close to the salary cap limit, depending on the yet-to-be-revealed contract details. According to Wojnarowski, the Nuggets are now looking to sign guard Gary Harris to an extension. If the Nuggets want to keep a core of Jokic, Harris, Millsap, and Jamal Murray, together it would seem that trades are inevitable.
It will be interesting to see how they navigate this issue as the season proceeds. The Nuggets have stated that they are comfortable with taking their current roster into the season, despite the relative paucity of wing players on the team. The roster is packed with front-court players, in particular, players who would be called "power forwards" in another era. With the signing of Plumlee (who can also play the 'four'), the Nuggets have themselves a glut of players whose talents seem to overlap.
It appears that roster consolidation is both necessary and inevitable for this Denver Nuggets team, but at the moment, they seem comfortable standing pat.
UPDATE: Mason Plumlee penned a letter to Nuggets fans on his website. Read it here.