Malik Jackson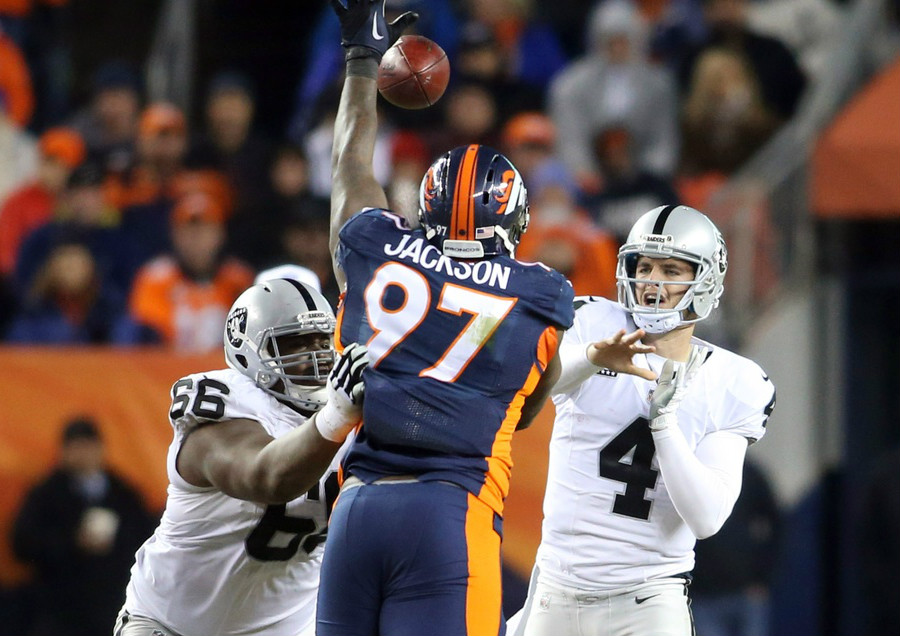 Year Left: 2016   New Team: Jacksonville Jaguars   Age At Signing: 26
Contract With The Jacksonville Jaguars: 6 years / $90 million ($42 million guaranteed); $14 million a year
Production With Broncos in 2015: 16 games played with 16 starts at defensive tackle; 5.5 sacks: 34 tackles
Broncos Replacement: Undecided
Malik Jackson left the Broncos this year with an offer that the Broncos just would not be able to match. Jackson signed a massive deal averaging $15 million a year with the Jacksonville Jaguars. Most of the time when the Broncos lose a free agent, they don't even offer them a contract. This was not the case with Jackson.
The Broncos wanted to keep him and offered him a contract reportedly worth about $12 million a year, but Malik knew he could get more on the open market. The Broncos have moved on, but have not yet found his replacement. His replacement could already be on the roster — Antonio Smith (free agent) or Vance Walker — or they could get his replacement through the draft, potentially even with their first round pick.
History has proven that when Elway has let a big name leave, he has found an adequate replacement, if not an upgrade. Will Elway find the same magic with Malik's replacement? Only time will tell.