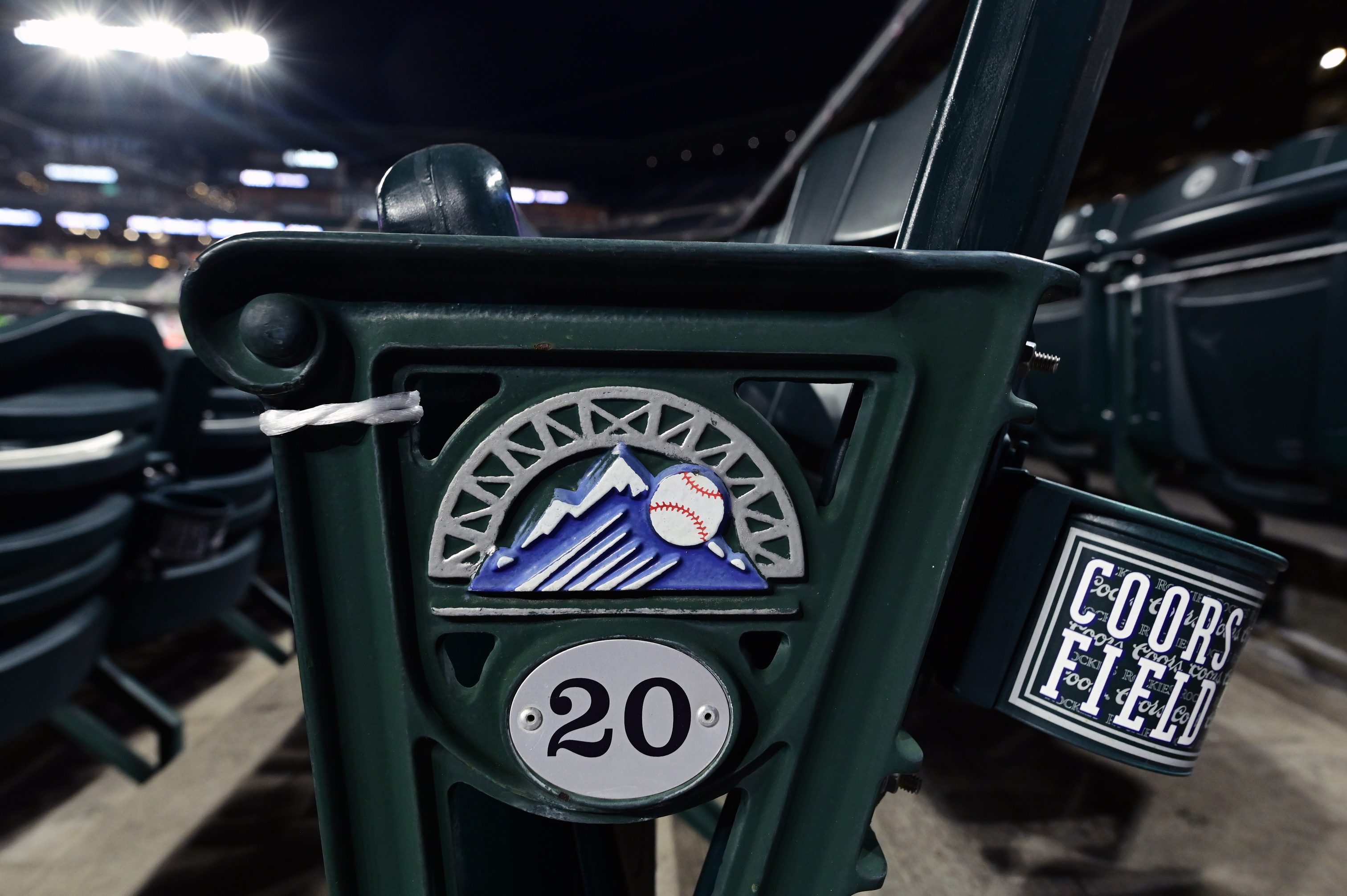 This Friday, Nov. 20, is Major League Baseball's reserves deadline, meaning teams have through the end of the business week to add players they wish to avoid exposing to the Rule 5 Draft to their 40-man rosters. The Colorado Rockies have a decision to make on a handful of players. With just two open spots on their 40-man roster, that could leave a potentially good young player or two available for other teams to swoop in and pick up when the Rule 5 Draft takes place next month.
The balance the Rockies will have to figure out, of course, centers on whether some of the fringy players currently on the roster are more valuable to the future of the team than those who are Rule 5 eligible. Also heavily under consideration during the decision-making process is the likelihood of these players being selected in the Rule 5 Draft and, subsequently, retained on that team's active roster for the entirety of the season, which must happen or else said team is on the hook to return the player to his former club. Colorado has mostly come out on the plus side of that gamble; one notable recent exception is Dan Winkler, whom the Rockies lost in the 2014 Rule 5 Draft, during which Winkler was selected by the Atlanta Braves. Winkler's career has been littered with injuries, but the now 30-year-old right-hander has struck out more than 10 batters per nine innings in 118 2/3 big league frames.
The Rockies have 70 Rule 5-eligible players in their minor league system, according to the fabulous RockiesRoster.com. The overwhelming majority won't be considered for roster protection, but there are some who will make for interesting decisions. We've broken them into tiers:
Tier 1 (likely to be protected)
Colton Welker, INF
Tier 2 (could be protected)
Nick Kennedy, LHP
Alexander Martinez, RHP
Ever Moya, LHP
Helcris Olivarez, LHP
Riley Pint, RHP
Chad Smith, RHP
Tier 3 (unlikely to be protected)
Bret Boswell, INF
Vince Fernandez, OF
Max George, C
Matt McLaughlin, INF
Daniel Montano, OF
Jack Wynkoop, LHP
Of the Tier 3 players, Fernandez is perhaps the most interesting. Had he not been saddled with a PED-related suspension in 2019, Fernandez might have been at least one tier higher. The 25-year-old outfielder has hit well at every minor league stop, most recently posting a .257/.346/.543 line at extremely pitcher-friendly Double-A Hartford—in his age 23 season, to boot. But he wasn't as good after returning from the suspension, and given the Rockies' decision not to invite him to fall instructional ball, there seem to be questions going forward.
Montano ranks among the Rockies' top 30 prospects according to MLB Pipeline, but after posting impressive power numbers very early in his pro career, he's struggled to adjust to stateside competition. George is one of several Rule 5-eligible, light-hitting catchers with decent-to-good on-base skills (think: Brian Serven and Chris Rabago) but what makes him stand out is his recent transition from middle of the infield to behind the plate. Plus, he's a Colorado native, and that seems to be something the organization values. Wynkoop has exhibited great control throughout his minor league career, and he certainly fits what appears to be an organizational philosophy of pitching to contact. Boswell put up good power numbers in the lower minors but struggled—as most do—at Hartford. He may have a better chance than most of the other players in this tier, though, because of his inclusion on the Rockies' list of eligible players for the 2020 season. McLaughlin is a smooth-fielding middle infielder with solid on-base skills but very little pop.
Olivarez represents the rare case of a player who greatly benefitted from the strange circumstances offered by 2020. He hasn't pitched a single inning above rookie ball, but the 20-year-old lefty has a reasonable chance to be added to the 40-man roster because of his handedness and potential. Despite being more than three years younger than the average Pioneer League player, Olivarez navigated some extremely tough environments for pitchers to post a 4.82 ERA with 61 strikeouts in just 46 2/3 innings in his stateside debut in 2019. Olivarez spent all of 2020 within earshot of the big league club, and he's currently working with the Rockies' fall instructional team. That could give him a leg up on the rest of the players in Tier 2.
Pint's performance to this point in his professional career would lead one to believe there is zero chance the Rockies add him to their 40-man roster. Pint has walked nearly as many batters as he's struck out since being drafted fourth overall in 2016. That, in theory, should be enough to make every other big league team shy away from having to commit an active roster spot to him. But, Pint—reportedly now two inches taller than he was when he was drafted—has made some very necessary changes to his delivery, and if teams like what they see and the Rockies don't protect him, well, you never know.
Kennedy and Martinez, both relievers, pitched extremely well with high strikeout and low walk rates at Low-A Asheville in 2019. Kennedy was a bit less successful after getting bumped up to High-A Lancaster, but considering the offensive environment there, he still fared pretty well. Smith, acquired from the Miami Marlins in August, has struck out 10 batters per nine innings across 149 1/3 minor league frames, all as a reliever. Moya, who recently broke into MLB Pipeline's top 30 Rockies prospects llst, is much like Olivarez in that he's a lefty who hasn't pitched above rookie ball but was extremely good—43 strikeouts in 29 1/3 innings—at a very young age. Walks were an issue for Moya, but he sits in the mid-to-upper 90s with his fastball and is developing his secondary offering nicely.
Welker, a consensus top 10 prospect in the organization, was ranked on a few top 100 overall lists heading into the 2019 season. He's no longer there after struggling at Double-A Hartford, but he was not as bad as it seems on the surface. Though he posted a middling .252/.313/.408 line, that offensive production from Welker was actually better than league average. His down year at Hartford was akin to Ryan McMahon's first year in the Eastern League, for what it's worth. Welker was also hampered by a shoulder injury that carried into the Arizona Fall League. But he's a good defensive player with the ability to hit the ball hard to any spot on the field, and considering the Rockies' offensive woes, losing him in the Rule 5 Draft would hurt and is too big of a risk to take.
Prediction:
The Rockies will add Welker, Olivarez, and—I can't believe I'm going to type this—Pint to their 40-man roster. They'll have to clear at least one existing roster spot to accommodate the moves, and Justin Lawrence—a right-handed reliever who posted an 8.76 ERA with nearly as many walks as strikeouts across two levels in 2019—could be the first to go. The Rockies will likely free up more roster spots on or before the Dec. 2 non-tender deadline, setting the team up for trade and/or free-agent acquisitions should it choose to go that route.