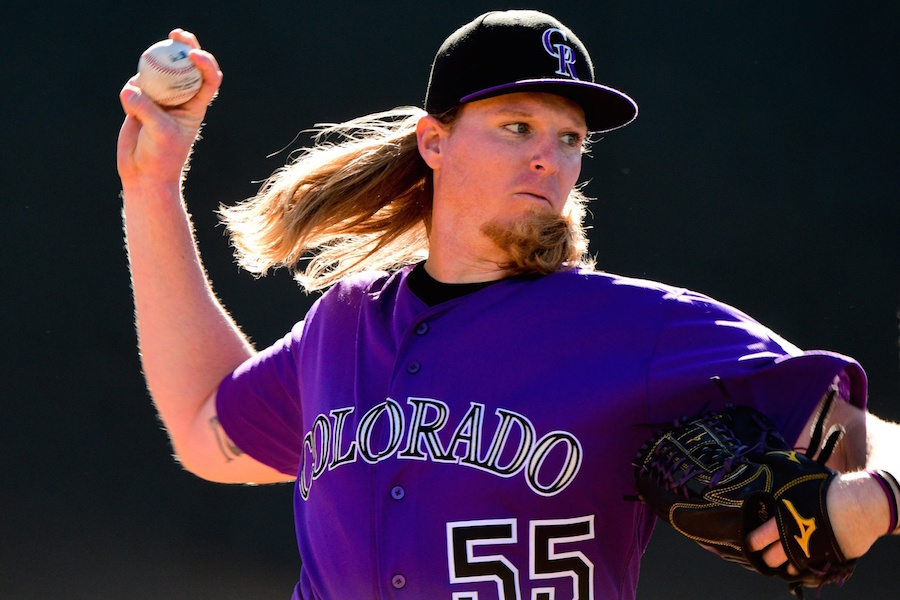 Not to be outdone by some of the great hairdos in Major League Baseball – like those belonging to the Mets' Noah Syndergaard and Colorado's own Charlie Blackmon – Rockies right-hander Jon Gray's lock have become a thing to behold in the Mile High City. But there's about to be much, much less of "The Gray Wolf's" iconic hair.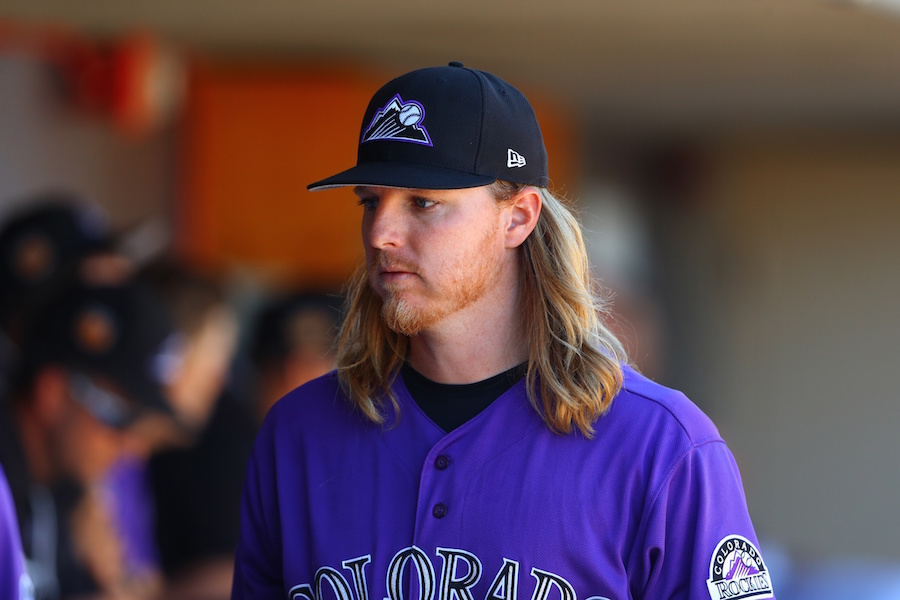 On Tuesday afternoon in the Rockies interview room, Gray will have eight inches of his flowing blond locks cut off and donated to Locks of Love.
According to the organization's website, "Locks of Love is a public non-profit organization that provides hairpieces to financially disadvantaged children under age 21 suffering from long-term medical hair loss from any diagnosis. Most of the children helped by Locks of Love have lost their hair due to a medical condition called alopecia areata, which has no known cause or cure. The prostheses we provide help to restore their self-esteem and their confidence, enabling them to face the world and their peers."
While children diagnosed with alopecia areata recieve are primary beneficiaries of the organization's services, Locks of Love serves children with a wide range of medical conditions including ectodermal dysplasia, loose anagen syndrome, trichotillomania, telogen effluvium, trauma-burns, accidents, dog attacks, and cancer treatment.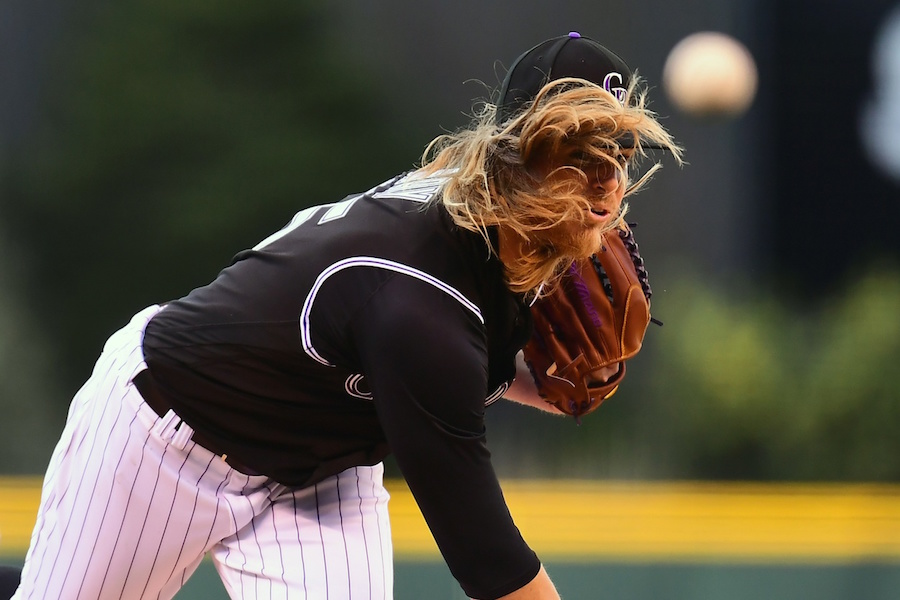 Formed as a 501(c)3 in December, 1997, Locks of Love works with boys and girls alike suffering from long- or short-term hair loss. The organization provides hairpieces to children under age 21 in the US and Canada regardless of race, creed, or religion.
It takes between six and 10 donated ponytails to complete a full hairpiece and a cost of $1,000 to sponsor a child in need. Rockies fans interested in helping by donating hair, volunteering or making a financial contribution at http://www.locksoflove.org/get-involved/