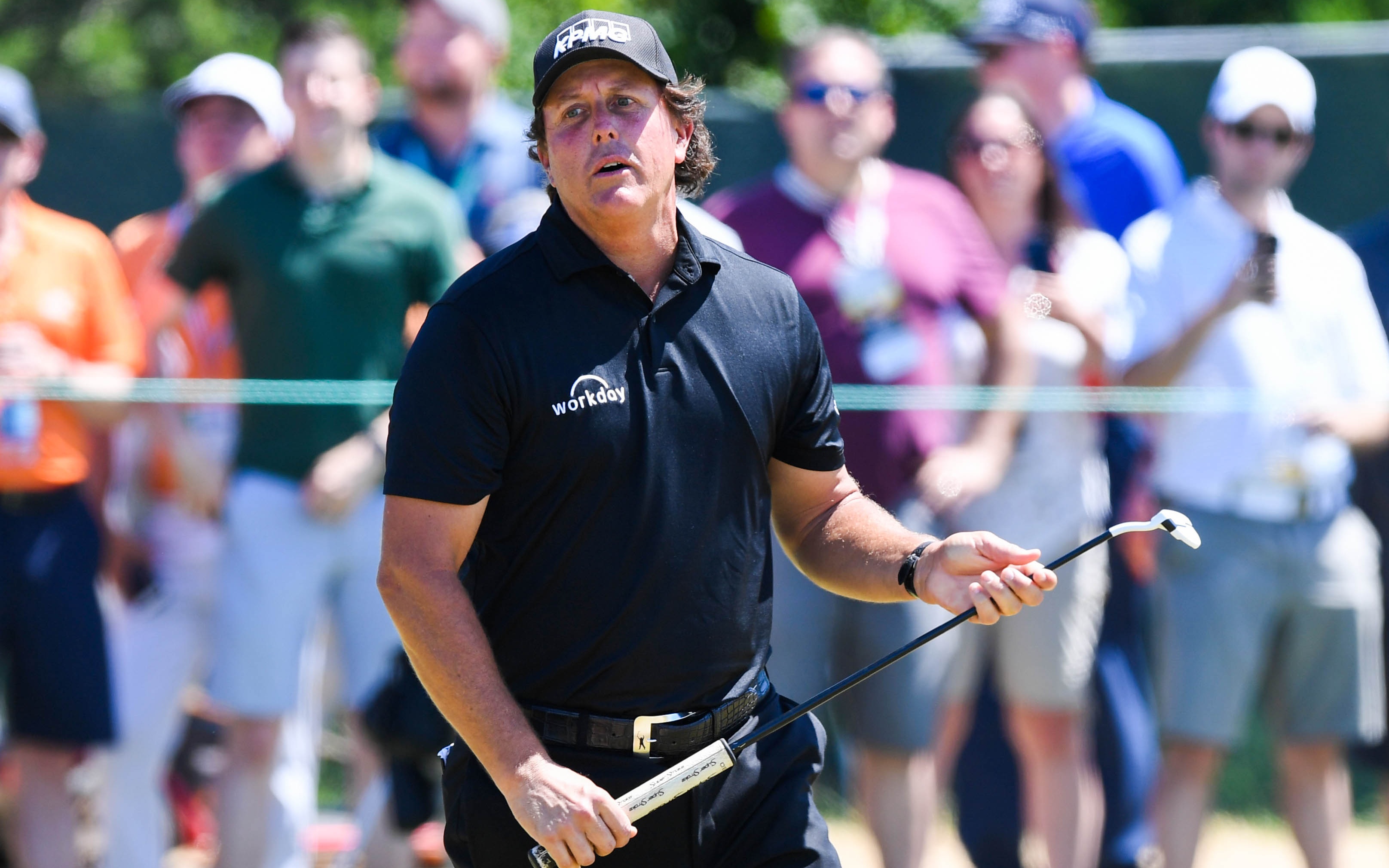 Is it better to watch greatness fail, or to watch those who have previously failed, be great? For fathers and sons everywhere, both options were available in spades over Father's Day Weekend.
Let's start with the U.S. Open.
Admit it; there's a piece of every golfer who loves watching the best golfers on the planet struggle mightily, simpering and whimpering about how unfair the conditions at the U.S. Open are. This time, it was Shinnecock Hills, but it's the same every year. And every year, the best golfers in the world act disgusted – like frustrated kids – by the dry, fast greens and the deep, wrist-breaking rough. Come to think of it, they act like you and I every time we toe one out of bounds, duck hook a drive into the subdivision or miss that four-footer that we really wished someone would have just said, "That's good by me."
And it's fantastic.
Is it possible that a two-stroke penalty could be the highlight of the golf season? There's a part of me that loved watching Phil Mickelson putt a moving ball – his own putt that rolled so far past the cup he thought it was a good idea just to give it an old fashioned whack while it was about to drift off the green. But I'm not sure if I liked it because that's something I would do, or if it's because he basically flipped the proverbial bird to the stodgy institution of golf. The move was so bizarre it had Joe Buck stammering — nobody knew what to think.
ESPN senior writer Ian O'Connor suggested that Mickelson apologize, then take himself out of the tournament all together. O'Connor's plea is both on target and totally ridiculous. It's the first time I can recall a professional golfer acting exactly like a normal, crappy-golfing human being. Personally, I loved it. Years from now, nobody will remember that Brooks Koepka repeated as The Open champ, but they'll sure be talking about that moving putt.
I say, "Thanks, Phil."
Then again, it killed me to see two of the greatest soccer players on the planet struggle mightily in their opening games at the World Cup in Russia. It did not make me happy at all to see Lionel Messi flub a penalty kick that ultimately could have been the difference maker for Argentina over Iceland (Iceland!?). Messi is to the World Cup what Steve Young was to the NFL. The damn guy is so good, yet he can't seem to get that monkey off his back.
It wasn't also wasn't fun watching Switzerland scratch and trip and hold Neymar Jr. for 90 minutes. I want to see great be great (like Ronaldo), not fouled all game.
Actually, what I'd really like to see is America playing in the World Cup at all. It was swell watching our southern neighbors shock tournament-favorite Germany, but not as fun as watching Tim Howard become a household name in just one game, like he did in 2014 against Belgium.
And it was "kind of fun" watching Rockies designated hitter (at least while he's in Texas) Ian Desmond, who's been struggling the entire time he's been in Colorado, go 6-14 with three RBI and two home runs against the Rangers. Whether you loathed or loved the move that brought Desmond to Colorado, wasn't it nice to see the poor guy play decent for an entire series?
It was not fun watching Wade Davis blow his fourth save of the season yesterday. Davis is great – he's supposed to be – but hasn't been lately. When Rockies are five games out of first place, those four blown saves loom large. However, it was Father's Day, and it was still something special to see new father Jose Trevino hit the walk-off for Texas, even though it meant a Rockies loss.
It was a Father's Day Weekend to remember. Or, maybe it was one to forget.
I'm sure I'll strike a moving putt out of anger at some point in the future, but I bet I'll think of Lefty when I do.