 From top to bottom, there aren't many teams with more blue-chip players than the Denver Broncos. In fact, across Denver's roster, there are 15 guys who've made a Pro Bowl during their career, six of which have been named to an All Pro team, too; altogether, they account for 45 total Pro Bowls and 16 All-Pro selections.
In case you don't spend your time counting up Pro Bowls like I do, that's not normal; actually, it's about as impressive of a roster as you'll ever find.
Unfortunately, in a league with as much turnover as the NFL, it can be extremely difficult to keep all that talent in one place for long, and Broncos fans will find that to be painfully true this offseason.
Here are five Pro Bowlers who are likely playing their final three regular season games for the Denver Broncos: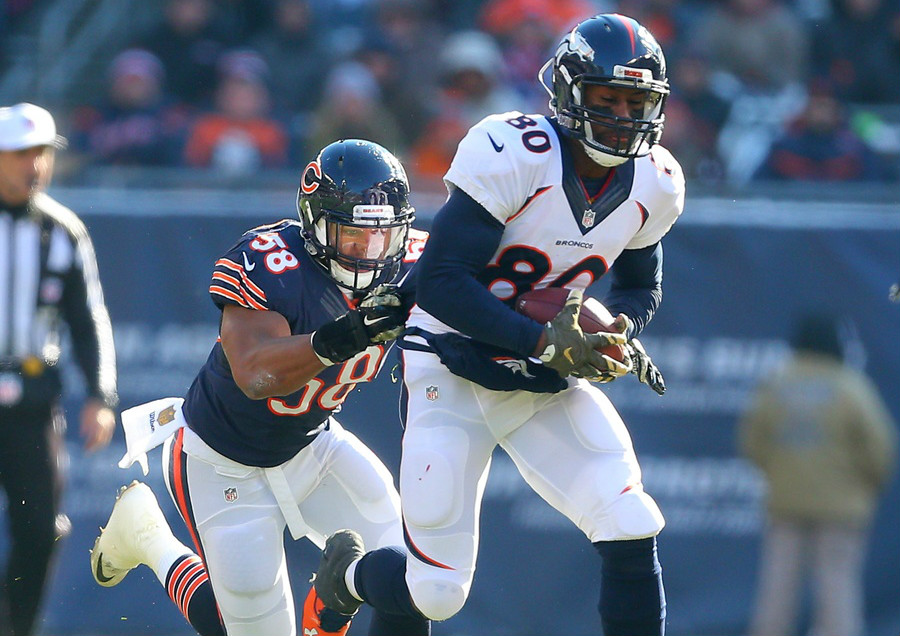 John Elway took a chance on Vernon Davis when he traded for him midseason, but the former Pro Bowl tight end hasn't done much during his short stint in Denver. And if Elway didn't think Julius Thomas was worth a second contract, I can't imagine he'll think Davis is, either.
And while he may be the best tight end on the roster right now — that drop last Sunday excepted — the Broncos owe at least $2 million to Owen Daniels next season and have already invested a third-round pick in Jeff Heuerman.
The tight end position is an integral part of any Gary Kubiak offense, and it's also the perfect safety blanket for a young quarterback, but for what Davis will be asking for, he's simply not worth it.
It'll be a one-and-done year for Davis and the Broncos.