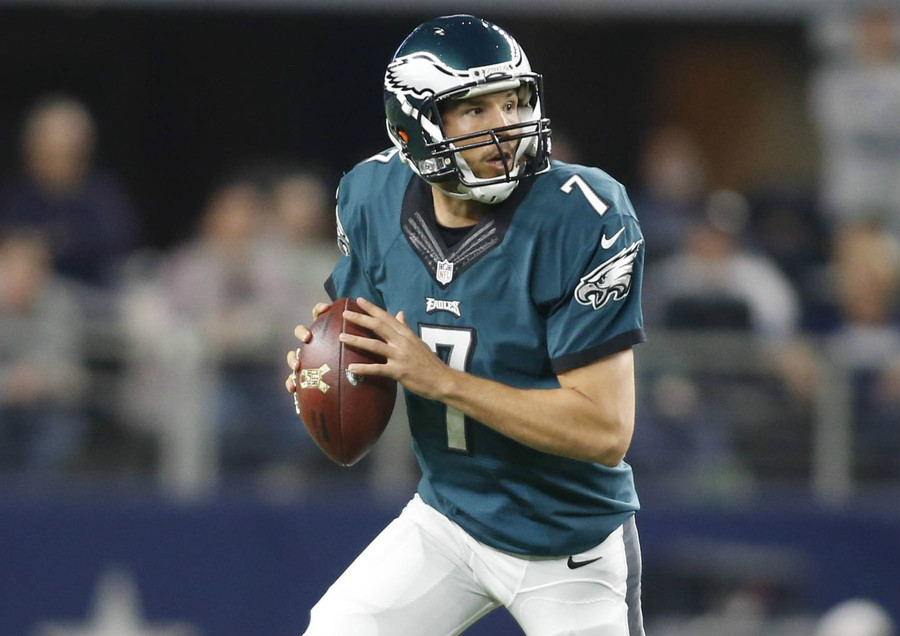 Remember when everybody had the Eagles as a surprise Super Bowl pick after their near-perfect preseason? Well, Sam Bradford remembers, and I've got a feeling he wishes somebody had squashed all that hype a lot sooner.
After weeks of negotiating a long-term extension, discussions were cut off after Bradford decided to bet on himself in 2015, hoping for an even larger payoff this offseason.
Based on the Eagles' 4-5 record and Bradford's 37.42 QBR, I'm going to go ahead and say that was a mistake.
That said, he was playing better over the last few weeks before spraining his AC joint against Miami last weekend, and scouts and GMs still seem to be enamored by his "physical tools," even if anybody who's watched him for more than a few series sees an average quarterback at best.
If the Broncos were in desperate need of a warm body under center, I wouldn't be surprised if John Elway gave the former Heisman winner another shot.