Earlier this week, Gary Kubiak said, "I have so many questions that we can answer," and he's right. The Denver Broncos are the league's most mysterious team.
And while the questions start at quarterback, they go far deeper than that. In fact, they go far deeper than this team.
Last year, the Broncos took home a Lombardi Trophy despite one of the worst quarterbacking performances in the NFL. That's not supposed to happen. Pundits may love to say that "defense wins championships," but what they really mean is that "quarterbacks win championships, and you need a great defense to stop a great quarterback."

The Broncos went against conventional wisdom in 2015, and it worked. Now they want to know whether it'll work again.
According to Vegas and talking heads around the sports world, the answer seems to be a definitive no. Fortunately, the Broncos may have a few tricks left up their sleeves.
Here are five questions the Denver Broncos need to answer:
Can Paxton Lynch steal the show?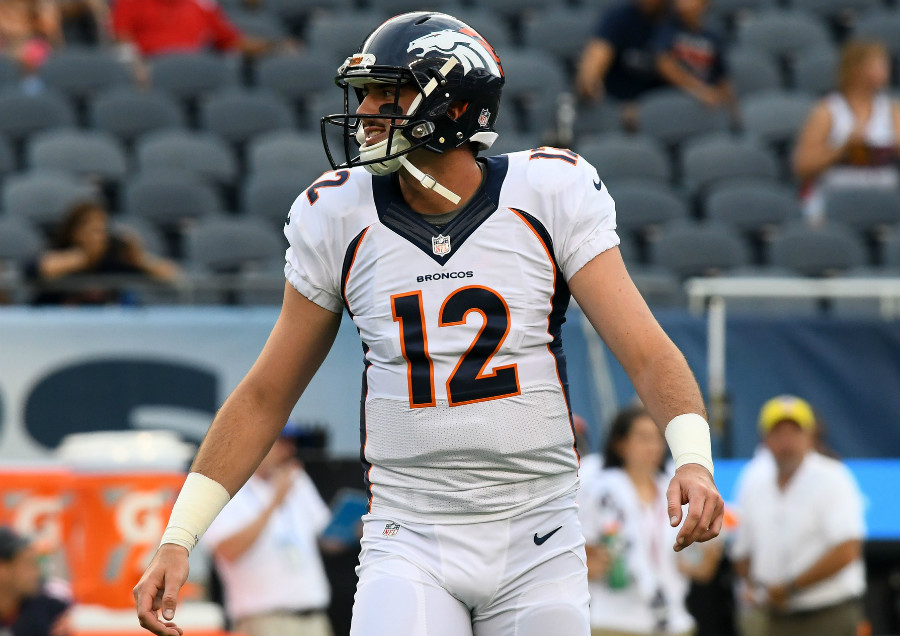 It seems as if we've written Paxton Lynch's starting chances off at this point, with all the attention circling Mark Sanchez and Trevor Siemian, but, as The Biebs might say, never say never.
Even from just a few series in the Broncos first preseason game, it's clear that Lynch is the quarterback on Denver's roster with the most upside. His arm strength and mobility far surpass anything Sanchez or Siemian bring to the table. And while, yes, it was against the Bears' third-string defense, Paxton showed on several occasions that his footwork and accuracy are well on their way.
Now, of course, Lynch has the largest downside, too, but just how good does he have to be in preseason to steal the job right out from under Sanchez and Siemian's nose?
If Lynch has a Russell Wilson-esque preseason, it may be difficult for the Broncos to deny him the job, especially if his skill set theoretically gives the offense the best chance to succeed.
The rest of the league looks at the Broncos quarterback situation as one of the worst in football, but that's because nobody's really seen the first-round talent in Lynch showcase his abilities. And maybe he never will, not this preseason, but if he does, and if he proves to be a viable option Week 1 — even Weeks 2, 3 or 4 — there's enough surrounding talent that Denver's offense can begin to carry part of the weight.