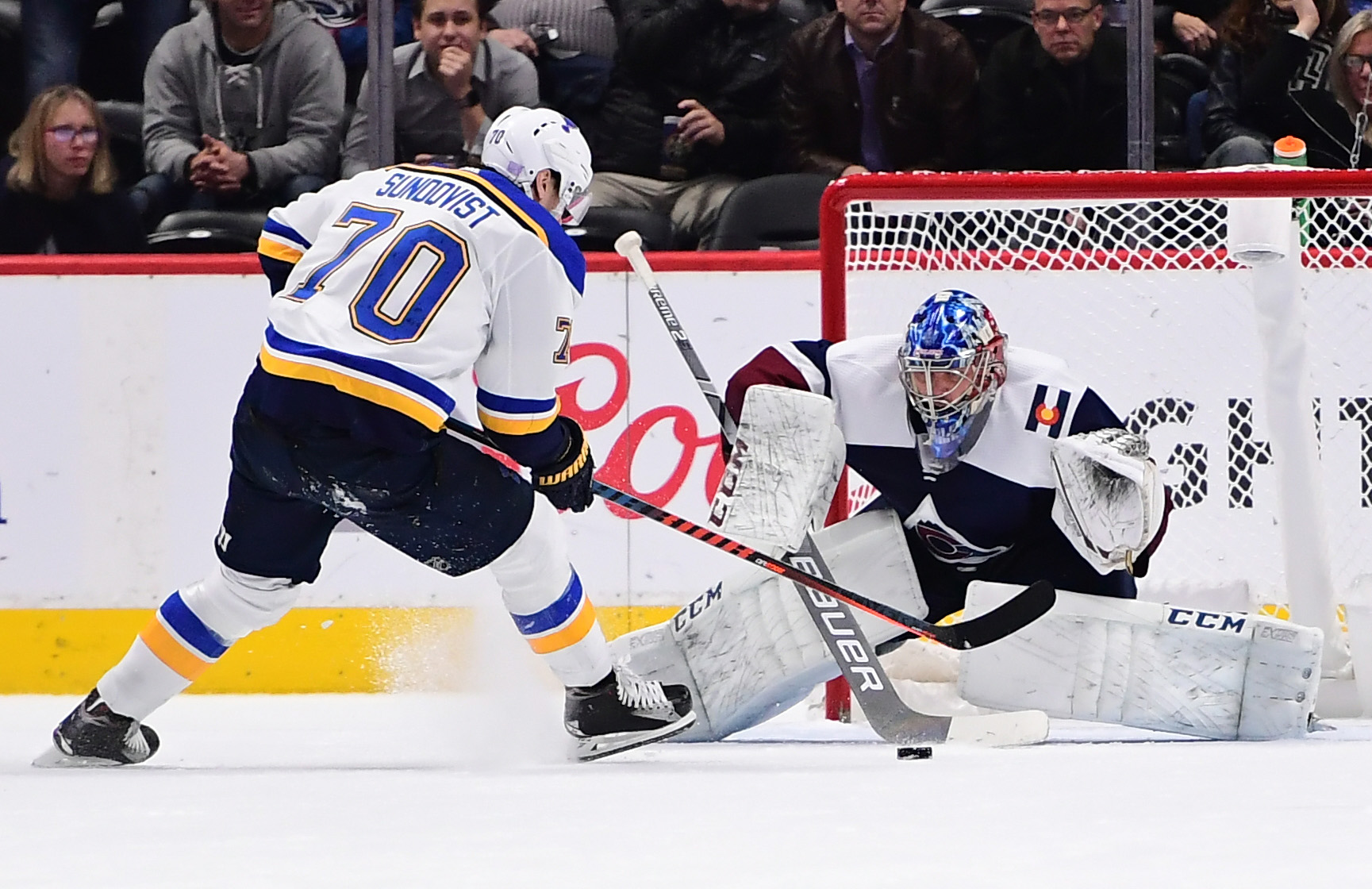 The Colorado Avalanche fought back from an early two-goal deficit to salvage a point at home to the struggling St. Louis Blues, but their overtime struggles came back to haunt them again, as they ended up losing 3-2.
What did we learn from this game?
This was probably the feistiest game of the year for the Avs. The Blues took it to them physically and controlled the play, particularly in the second period, when they dominated the shot attempt count at even strength, allowing the Avs to only take four shots towards the Blues net. The Avs were able to score early in the period, but after that, were on their heels.
A big reason they were on their heels in the second was the loss of Erik Johnson. Johnson hit Alexander Steen up high after Steen hit MacKinnon hard in the neutral zone. Johnson was given a five minute major and a game misconduct. The league will review the hit, but a big reason why there was head contact was Steen looked like he was getting low, so we'll see what they rule on a possible suspension. Johnson was suspended for two games last year in December, and it should be noted that Steen did not return to the game in the third period.
Semyon Varlamov looked a little off on the opening goal by the Blues, but really shut it down afterwards, and gave Sundqvist nothing on his penalty shot in the second period. While the overtime goal really doesn't look good with a defenseman beating him with one hand, this game likely doesn't get to overtime without Varlamov.
The Avs overtime struggles continued tonight. A power play goal in overtime won them the game against Anaheim, but it's been a long time since the Avalanche were able to pull off a victory in the 3-on-3 format. Sam Girard, who played a ton tonight in the absence of EJ, looked a little tired on the overtime winner.
The Avs had their chances tonight. Vladislav Kamenev, Matt Nieto, and Gabriel Landeskog all had breakaways but were unable to bury their chances. With Colorado running basically four defensemen for half the game, they were a little limited on their breakouts, so when you get chances like that, you have to bury them.
The Avalanche now head out on the road. Their next game is against the Detroit Red Wings in Detroit on Sunday. The game starts at 5 p.m. MT.