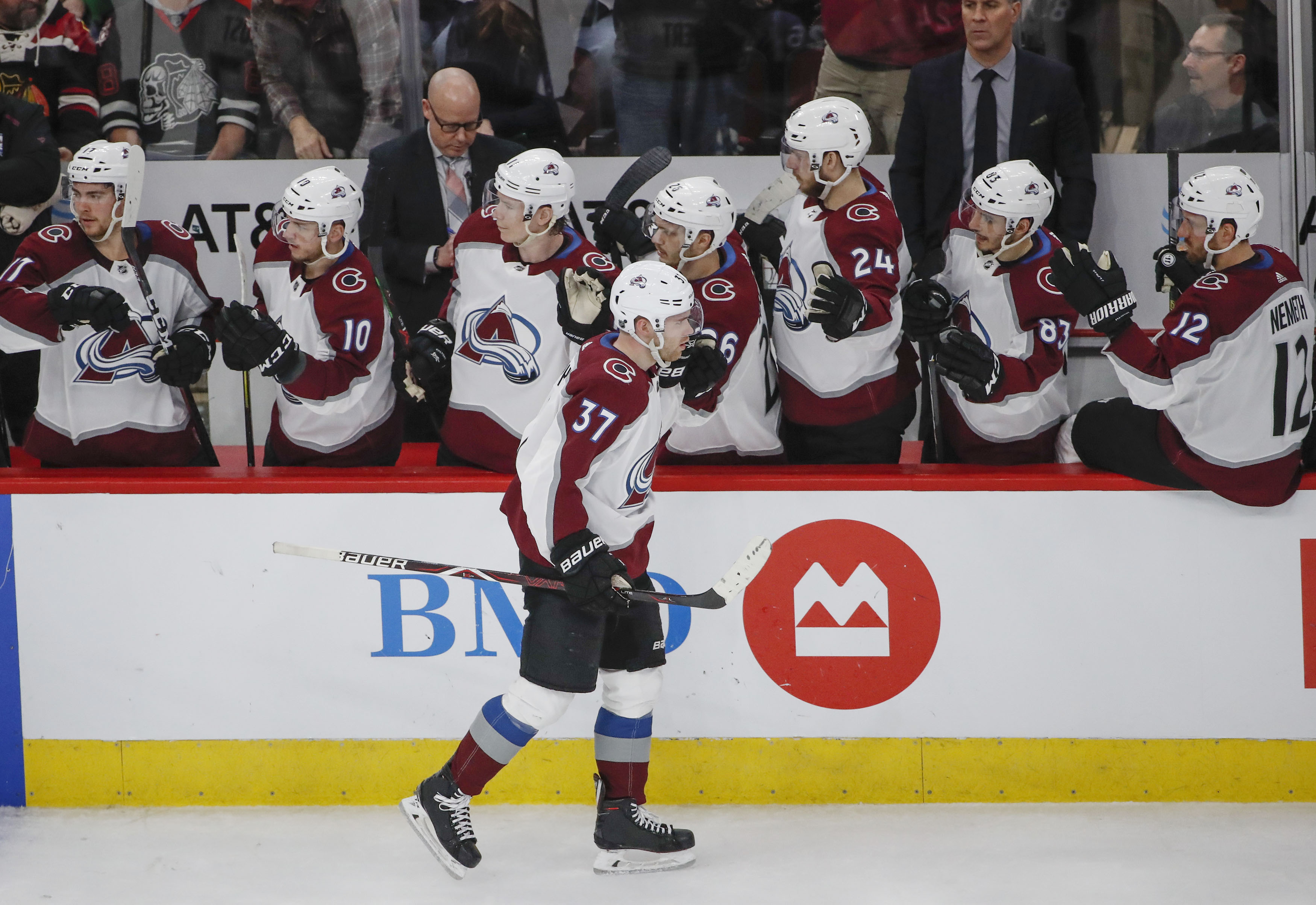 In a battle of two teams looking to fight their way into a playoff spot, the Colorado Avalanche went into Chicago and stole a 5-3 victory away from the red-hot Blackhawks.
What did we learn from this game?
Semyon Varlamov, who has historically owned the Blackhawks in Chicago, put on another show, stopping 41 of the 44 shots that came his way, including some big-time glove saves in the second period. He's really hit his stride the last two weeks and after two months of the Avs goaltending failing them, it's nice to see them get bailed out again.
Carl Soderberg is really having a special season. With two more goals tonight, he's now put up five points in his last two games and sits at 21 goals on the year. He had a monster game at both ends of the ice this evening, and for good measure, won 10 of his 15 face-offs.
Matt Nieto blocked a slapshot in the first period and while he tried to play on it for a little bit, he missed the entire third period. Nieto has been a valuable bottom 6 player this year and any replacement will likely be a downgrade in the lineup, so that's something to keep an eye on.
The new line setup that the Avs have is a bit of a mess at times, particularly since MacKinnon really hasn't gotten going at even strength. But the unconventional lineup is working, as it's spreading the talent over three lines and forcing the other team to defend differently. The big three are still getting their ice time, as all of them played over 20 minutes, but they're helping bring out the best in everyone on the forward corps.
J.T. Compher, like most non-star forwards, is a bit of a streaky scorer. With two goals and an assist tonight, he's now got seven points in his last eight games. Prior to this run, he had only four points in 15 games. After Soderberg, he's probably their most important depth forward, so a little bit more consistency would be huge down the stretch.
The Avs don't get much of a rest, as they now head to Nashville to take on the Predators on Saturday afternoon. The game starts at 3:30 p.m. MT.