The Broncos didn't just beat any team on Thursday night. They beat the Carolina Panthers, a team that went 15-1 last season and had some people asking if they were one of the best teams ever. And you know what? They might be even better this season. Yes, Josh Norman is gone, but the front seven is as strong as ever and Kelvin Benjamin, a behemoth of a human being, is back and ready to dominate.
Without question, the Carolina Panthers are one of the best teams in the NFL, and the Denver Broncos just handed them two straight losses, twice as many as they had during the entire 2015 regular season.
That's pretty good.
We can talk about the turnovers or the penalties or the clock management, but at the end of the day, the Broncos accomplished something special on Thursday night.
Here's what we learned: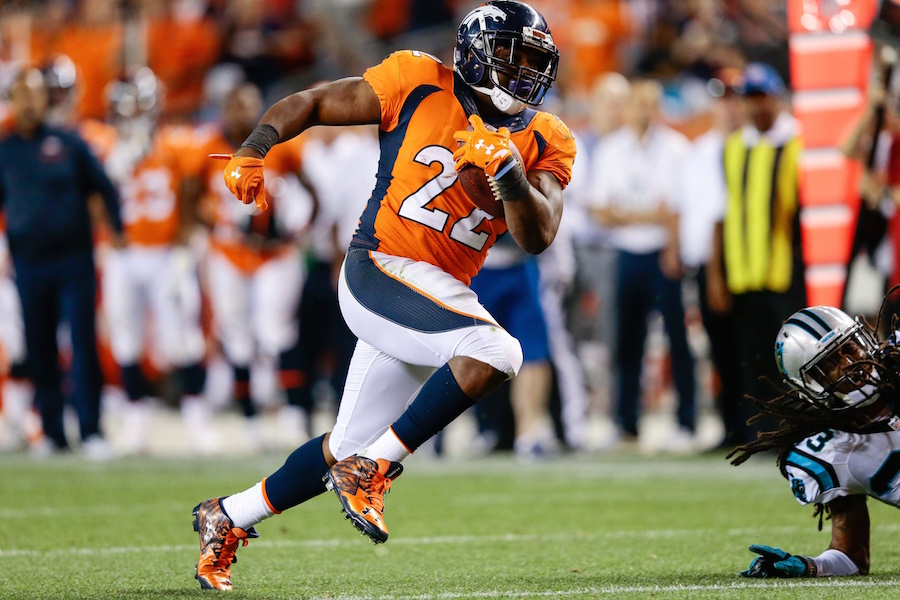 In the final six games of the 2014 season, C.J. Anderson was the best running back in football, putting up 648 yards and eight touchdowns. Extrapolate that for 16 games and C.J. would have run for 1,728 yards and 21 touchdowns — that's an MVP-caliber year.
In the final nine games of last season, following the Broncos Week 7 bye, C.J. led the NFL with 6.35 yards per carry.
For some reason, people continue to doubt C.J. Anderson. They look past those numbers and see the running back who disappointed during the first six games of last season, and not the one who has dominated at during every other stretch of his career.
Well, he's on a mission to prove those doubters wrong.
On Thursday night, C.J. looked every bit like a superstar. With 139 total yards and two touchdowns, Anderson was the motor behind Denver's offense, and he drove them up and down the field. And he did so against the league's No. 6 rushing defense in the NFL, according to Football Outsiders' DVOA.
The only thing holding C.J. back from an Offensive Player of the Year-caliber season is health. He's been riddled with injuries throughout his career, and we saw him struggle with a few bumps and bruises on Thursday, too. If he can stay on his feet, though, watch out.
The guy is skinnier, faster and more elusive than ever before, and he's ready to take the NFL by storm.