The Denver Broncos haven't lost a home game since last December when the Oakland Raiders came to town, Peyton Manning was out and Brock Osweiler was getting sacked what seemed like two dozen times.
Now Peyton is gone, Brock is getting sacked in Houston, Trevor Siemian is inactive and it was rookie Paxton Lynch that was getting harassed over and over again on Sunday.
The Broncos lost their first game of the 2016 season, getting outmanned 23-16 at home to the Atlanta Falcons, and dropping their record to 4-1.
Denver managed just 267 yards, and many of those were late, when the game was all but decided.
Meanwhile the defense was gouged repeatedly by the Falcons offense, which garnered 372 total yards and seemed to make play after play when it was needed.
The Broncos were outmatched on Sunday, but like great teams do, they will learn from this and hopefully improve.
Here are a few things that we learned their first loss of the season:
5. The slow starts continue no matter who is playing quarterback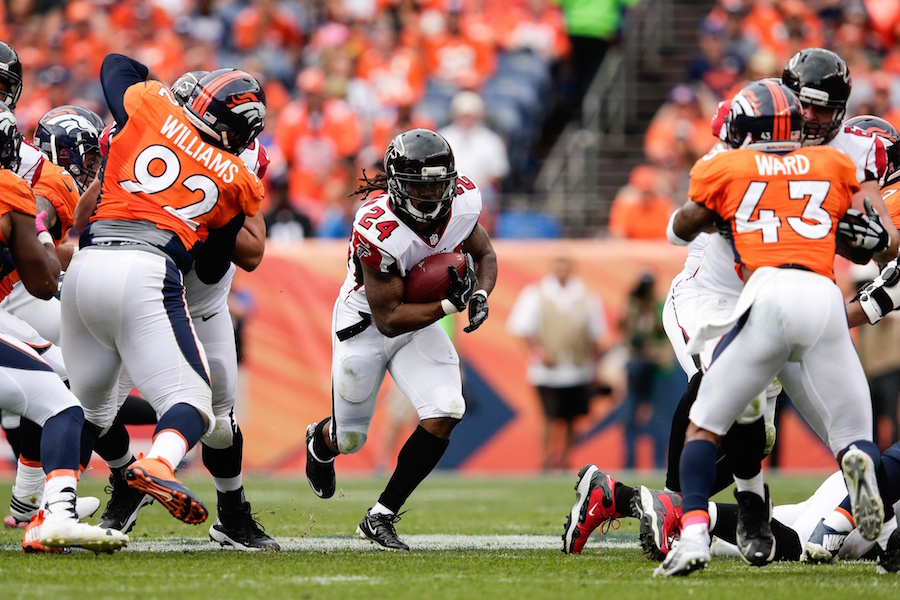 The Broncos have trailed in four of their first five games, but that doesn't seem to be a result of the quarterback alone.
After falling behind to the Panthers, Colts, Bengals and now the Falcons, this seems to be an issue that needs to be corrected.
Once again, the defense proved to be a generous host, allowing the Falcons to go 75 yards for a touchdown on their opening drive.
So far on the season, the Broncos have compiled 128 yards and seven points on their opening drives. Meanwhile, their opponents have managed 250 yards, and 24 points on their initial possessions.
I'm all for a good comeback, but the Broncos may need to improve their opening game methods. Spotting your opponents a lead every week is a dangerous way to play.