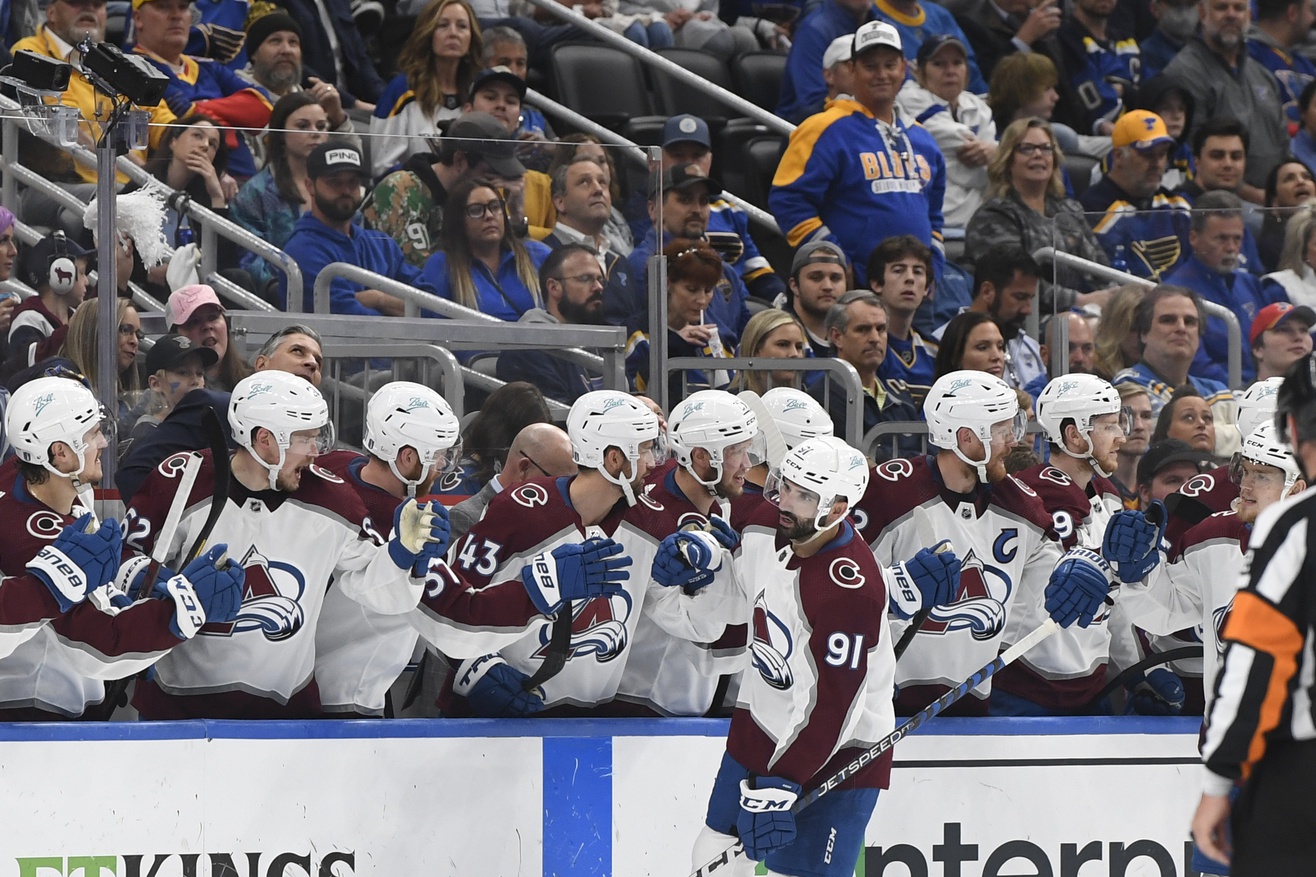 Resiliency is often measured in hockey by a player's ability to bounce back from an on-ice slump or injury. Nazem Kadri was resilient on Monday. But it was for real-life circumstances for the Muslim forward of Lebanese descent.
Kadri was involved in a collision on the ice in Game 3 on Saturday that led to the injury of St. Louis Blues starting goalie Jordan Binnington — knocking him out of the series. The aftermath of the unfortunate incident led to frustrations from Blues players and head coach Craig Berube postgame.
"Look at Kadri's reputation, that's all I have to say," Berube said, referring to the numerous suspensions Kadri has faced in the past. 
Listen to "Nazem Kadri Makes St. Louis Pay" on Spreaker.

While Berube's comments were something Kadri wasn't a fan of and used as bulletin board material leading to a hat trick in Game 4, they still weren't as dangerous as what the 31-year-old faced from many on social media.
Kadri was subjected — again — to racist and Islamophobic attacks following Game 3. Some of the deplorable messages and tweets were so severe that the NHL had to get local police involved.
The Avalanche worked with the league and local enforcements in ensuring Kadri was safe, with heightened protection at the hotel and rink. And with Kadri safely able to participate in Game 4, he embraced his role as the villain.
The hat trick was the first of his career in the Stanley Cup playoffs. And the four-point night gives him 10 in eight games, tied for second on the Avs.
"I think he liked being the villain tonight," Avs defenseman Erik Johnson said.
Make no mistake, Kadri has embraced that role throughout his entire career. On the ice, he plays a physical game that makes him a local fan favorite and a hated villain for the opposition.
But off the ice, Kadri, who was born in London, Ontario to immigrant parents from Lebanon, is just another humbled family man that has a passion for the game of hockey. But whenever his on-ice actions are in the spotlight, it's his off-ice character that many try to tarnish. And it's usually done by attacking his background, religious beliefs and skin color.
"I just wanted to say how proud we are of Naz to go through all of that crap the last couple days," Johnson added. "No person should have to go through that."
Johnson scored a goal of his own on Monday — a crucial tally that tied the game at 1-1. But his teammates and himself knew the real hero was Kadri. His ability to drown out potentially life-threatening verbal attacks and have the best playoff game of his career certainly didn't go unnoticed.
Especially not to head coach Jared Bednar, who admitted he was frightened before puck drop that Kadri may be unable to settle in for the game.
"Obviously a tremendous game from him," Bednar said. "I'm really proud of the way he's handled the last 48 hours. To be able to come out and perform like that in the pressured situation is amazing."
After Game 3, Kadri spoke to TNT studios on live television where he suddenly had a water bottle thrown in his direction, allegedly by a frustrated Binnington.
The NHL failed to punish Binnington or address the off-ice antics, and that in itself may have played a part in allowing many to attack Kadri.
After his exceptional showing in Game 4, Kadri was once again summoned by TNT to address the racist remarks he faced. He also addressed it with reporters.
In both cases, it was perhaps the most powerful statement of them all.
"I wanted to come out tonight and really put a mark on this game, especially after what happened," Kadri said. "I was able to strike early in the second period and was able to get the mojo going. It felt amazing. Especially to do it on the road, it was pure.
"Some of those messages I got don't reflect every fan in St. Louis. But for those who hate, that one's for them."
__
Aarif Deen is our Colorado Avalanche beat reporter. He covers Avs games live from Ball Arena and attends practices, media availabilities and other events pertaining to the Avs on the daily beat. He is also a co-host of Hockey Mountain High: Your go-to Avalanche Podcast. Deen joined Mile High Sports upon completion of his bachelor's degree in journalism and master's in business administration from the University of Michigan – Dearborn. Before Mile High Sports, Deen worked for the Michigan Wolverines Athletics Department as the assistant sports information director.
Listen to "Nazem Kadri Makes St. Louis Pay" on Spreaker.