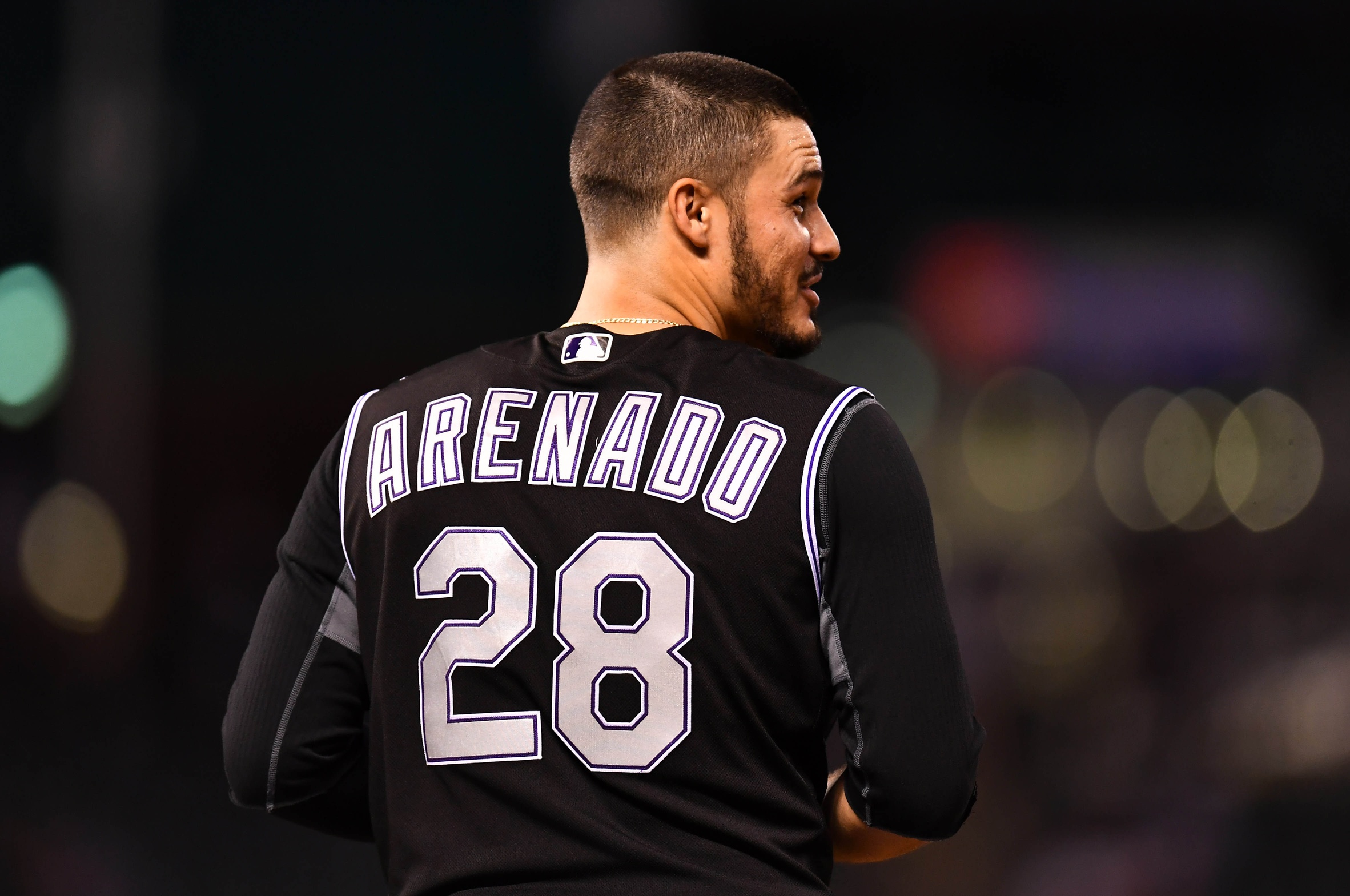 For the Arenado family, the love for baseball runs deep. And it's not just because Nolan is one of the best third basemen in the game at just 27 years old.
Growing up, Nolan and his brothers learned their love of the game from the roots of their family tree, and that love only strengthened over time.
"Obviously, it all started with my parents," Nolan said. "They brought the game on to me. My mom loves baseball, so does my dad. I think my dad was the first to get into it. My dad just grew up a huge baseball fan, loves George Brett and Ted Williams.
"He brought it upon us. My dad didn't just force us to play baseball. We played soccer and I got to play other sports. He told us to play other things and stuff, but at the end of the day, we always came back to baseball because that was what we loved to do."
His younger brother, 22-year-old Jonah, fell for the craft at an early age too, which was no doubt fueled by some good ol' sibling and cousin rivalry. Their cousin Josh Fuentes also plays in the minors for the Albuquerque Isotopes.
"It was always competitive (between us), but we didn't get to play against each other too much," Jonah said. "Nolan was a little bit older than Josh in high school and Josh was a little bit older than me, so me and Josh played against each other a little bit in summer ball.
"The wiffle ball and the ping pong and everything we played against each other was very competitive, so playing against each other in baseball, it gets even more intense. But it's only helped us for the best."
Since their younger days, the Arenado bros. have taken their talents to the professional sphere. While Nolan is obviously thriving in his Major League career — what with five Gold Gloves, three Silver Sluggers, three Wilson Defensive Player of the Year awards and so on — Jonah is still working his way up through the minor league ranks.
For the Double-A Flying Squirrels, an affiliate of the San Francisco Giants, Jonah serves as their third baseman. That corner of the diamond must be a "hot" commodity for the Arenado family.
And though he's played six years in the pros, Jonah still looks to the elder Arenado for advice and guidance at the plate during their time together in the offseason, among other things.
"We work out together every day, so when we're hitting, I try to pick up as much as I can," Jonah said. "He's my brother. We argue all the time, but I try to pick up as much of it as I can. When we're hitting every day, he tries to help me out as much as he can."
It looks like the offseason brotherly love is working. After starting out his first couple years in the league a bit slowly, Jonah's numbers at the plate ballooned in the last three years, boasting as much as a .439 slugging percentage in 2017 and a .268 batting average in the same year, just to name a few statistics. At 6-4 and 240 lbs., he certainly has the size component needed to excel at this level.
"I don't know what I can say about myself," he said. "I guess I got power. I'm pretty big, so I should have power. I should have more power, but I'll take what I can get. I have a lot to work on."
While Nolan stands out when baseball fans hear the name "Arenado," he never doubted the talent he saw in his little brother.
"He's kind of a late bloomer," Nolan said. "I feel like I was always able to compete. He would do good, but he really came on his senior year of high school. He really loves the game, he really wants to be good at it, and we have that passion for baseball, the work. We talk about hitting and all those types of things."
Though he's constantly moving with the hustle and bustle of an exhaustive Major League schedule, Nolan always makes sure to keep tabs on family.
"I always keep track of Jonah," he said. "I always check the minor league scores after every game we have here to see how he is. I always check up on him because I worry about him. He's my brother."
For now, Jonah said he's happy to be given the opportunity to play since right after he graduated from high school, but that won't stop him from keeping up the grind until he achieves his ultimate dream.
"Just getting the opportunity and then just working hard (is great). Obviously I had the right guidance, and that helped also, but just hard work and getting the opportunity," he said. "I just want to make it. It doesn't matter to me (where I play). As quick as I can get up there is my goal, but it doesn't matter to me."