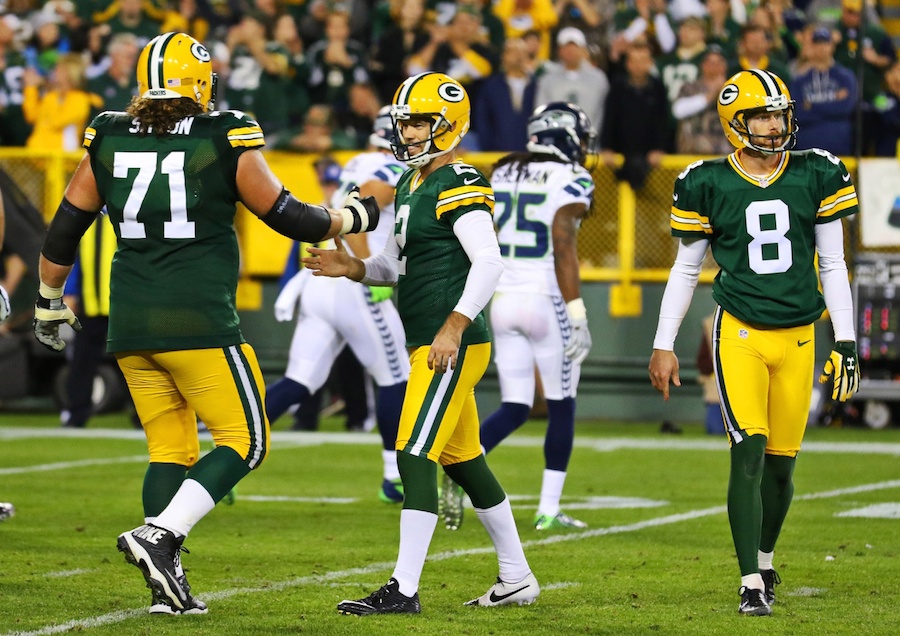 During last night's matchup between Green Bay and Seattle, former Colorado kicker Mason Crosby made history, becoming the Packers all-time leading scorer for both the regular season and postseason. That's rarified air, considering the number of Hall of Fame players who have come through Titletown during the franchise's storied history.
Crosby set the record with the last of his four field goals in Green Bay's 27-17 win over the defending NFC champions. That kick gave the former Buff a total of 1,057 points in regular season games, which combine with his 101 in playoff games for a total of 1,158; he surpassed former Packers kicker Ryan Longwell (1,054) atop the list the regular season list; Crosby already held the playoff mark.
The feat also gives Crosby a rare double-dip into records books, as he's still the all-time leading scorer in CU history. He's one of only six players to be atop those lists for both their college alma mater and their pro team, a group that includes Jason Elam (Broncos / Hawaii), Stephen Gostkowski (Patriots / Memphis), Martin Gramatica (Buccaneers / Kansas State), Jerry Rice (49ers / Mississippi Valley State) and Jeff Wilkins (Rams / Youngstown State).
Crosby already has his name on the façade at Folsom Field. Perhaps one day it will be emblazoned on Lambeau Field, as well.