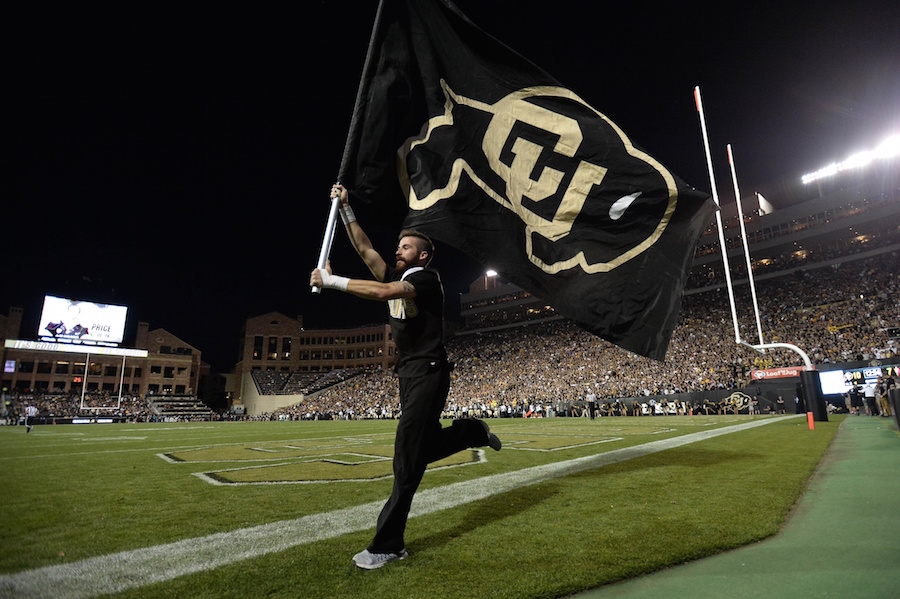 According to multiple local reports, T.J. Cunningham was shot and killed by his neighbor in a dispute over a parking spot over the weekend. Marcus Johnson, a 31-year-old Denver man, has been identified as the lead suspect.
Cunningham, 46, played wide receiver at the University of Colorado from 1992-95 and he briefly broke into the NFL with the Seattle Seahawks. Most recently, Cunningham served as the assistant principal at Hinkley High School in Aurora, Colo.
On Monday, Colorado's AD Rick George released the following statement on Cunningham's passing:
"We were deeply shocked and saddened to learn of the death of T.J. Cunningham. He was a good family man and had a strong passion for working with young people as evidenced by serving as an assistant high school principal. He was also a good alum, an active alum, and took great pride in being a Colorado Buffalo. Our hearts go out to T.J.'s family on their tragic loss. We will miss him."
A GoFundMe has been launched to help support the Cunningham family.