As Avalanche fans continue to watch the tense, back-and-fourth battle for the playoffs between Colorado and the Minnesota Wild, there is a lot for them to be nervous about. Obviously, there is still a lot of hockey to be played and a lot that can go in Colorado's favor, but as of now, there are a few obstacles going against the Avalanche, making the playoff push a difficult one.
The Wild continue to find ways to get wins, winning two of their last three games in a shootout. They most recently beat the Los Angeles Kings, one of the NHL's most dangerous teams heading into the playoffs, 2-1 in tight, dramatic fashion.
The final nine games of the Avalanche's season are all against powerful, talented teams that are either in the playoffs already or fighting desperately for their chance to get into the playoffs.
Not to mention, the top two point getters for Colorado in Matt Duchene (56) and Nathan MacKinnon (52) are missing crucial games down the final stretch. Both players are out with knee injuries and there are no exact timetables for their return.
With all of the above factors being out of Colorado's control, the players would be the first to say that their focus must lie only in what they have the power of controlling. Following are four areas of the Avalanche's game that will have to be on point if they are going to hold a Wild Card spot come seasons end.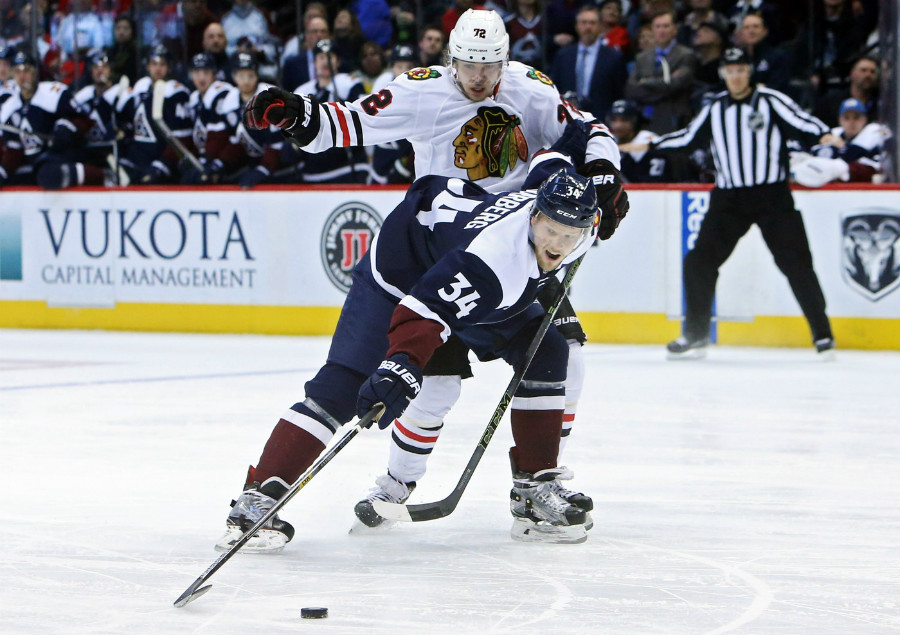 The Penalty Kill
Colorado's ability to kill penalties as of late has been one of the biggest reasons for their moderate success. The Avalanche have allowed only two power-play goals in the last 15 games and have positioned themselves 10th overall in the NHL's penalty-kill statistics, with an 82.1% success rate.
Their kill will have to be sharper than ever down the stretch, as seven of Colorado's final nine games are against teams that are top-ten power play teams in the league. Three of those teams — the Washington Capitals, Anaheim Ducks and Dallas Stars, respectively — are the NHL's three best in power-play scoring.
Not only will stopping the league's most potent playoff bound teams be a huge task in itself, but doing so while being a man down could single handedly make or break the Stanley Cup playoff hopes for Colorado.