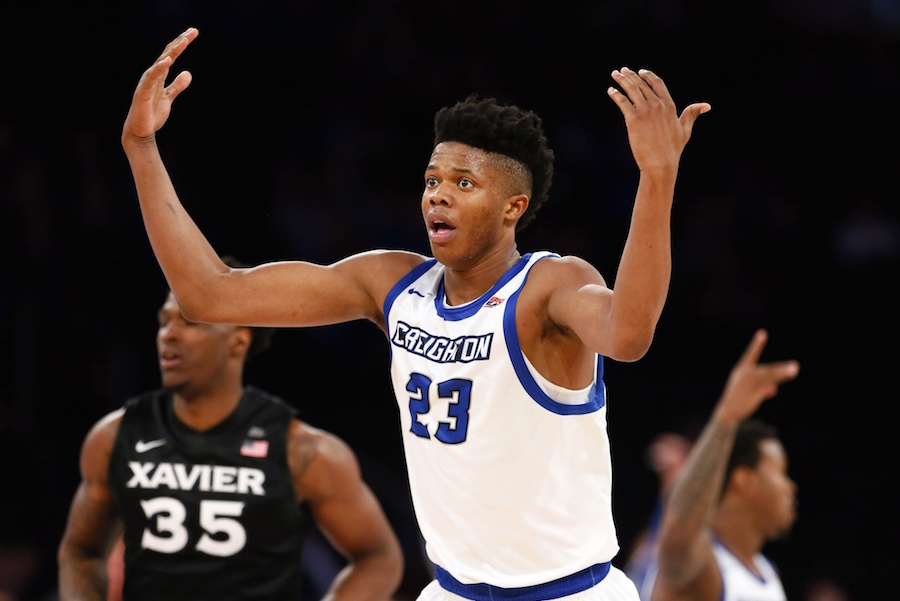 The Denver Nuggets have the No. 13 pick in the 2017 NBA Draft, The Nuggets resumed pre-draft workouts on Friday, this time with a two-part workout. In the first workout it was freshmen centers Jarrett Allen and Justin Patton that stood out.
Jarrett Allen out of the University of Texas is a 6-foot-11 athletic big man that runs the floor well and has great length with quick feet and good fluidity. When asked about what he'll bring to the NBA he said "Defense," before saying, "offense is going to come. You don't see many big men coming into the league offensively skilled, so it's on defense where they make their mark."
Allen met with the Nuggets at the NBA Combine earlier in the spring for 30 minutes and said things went really well.
"I had a great time with them" he said, "They were one of the funnest teams."
He appeared in 33 games for Texas, where he averaged 13.4 points, 8.4 rebounds, 1.5 blocks, 0.8 assists and 0.6 steals per game. The Nuggets could use his defensive presence.
Another player that stood out at Friday's morning workout was Creighton's Justin Patton.
Patton is a 6-foot-11 center with a 7-foot-3 wingspan. He is almost for certain to be a first-round pick, as his length and athleticism also has him as one of the highest-ranked center prospects in the draft.
As a freshman he averaged 12.9 points, 6.1 rebounds, 1.2 assists and 1.4 blocks a game.
When asked what separates him from the pack he claims his IQ and the way that he's able to run the floor.
When asked about what he'd define as a great overall big man, he referred to Nuggets big man Nikola Jokic.
"I think he should be able to move his feet on ball, screen and be able to initiate the offense as well as have a high IQ, like Joker in a sense. He's able to pass the ball and he's used in a lot of different ways so just being versatile on offense and defense."
The 2017 NBA Draft will take place on Thursday, June 22 at the Barclays Center in Brooklyn, New York. The Nuggets currently hold the 13th, 49th and 51st selections.