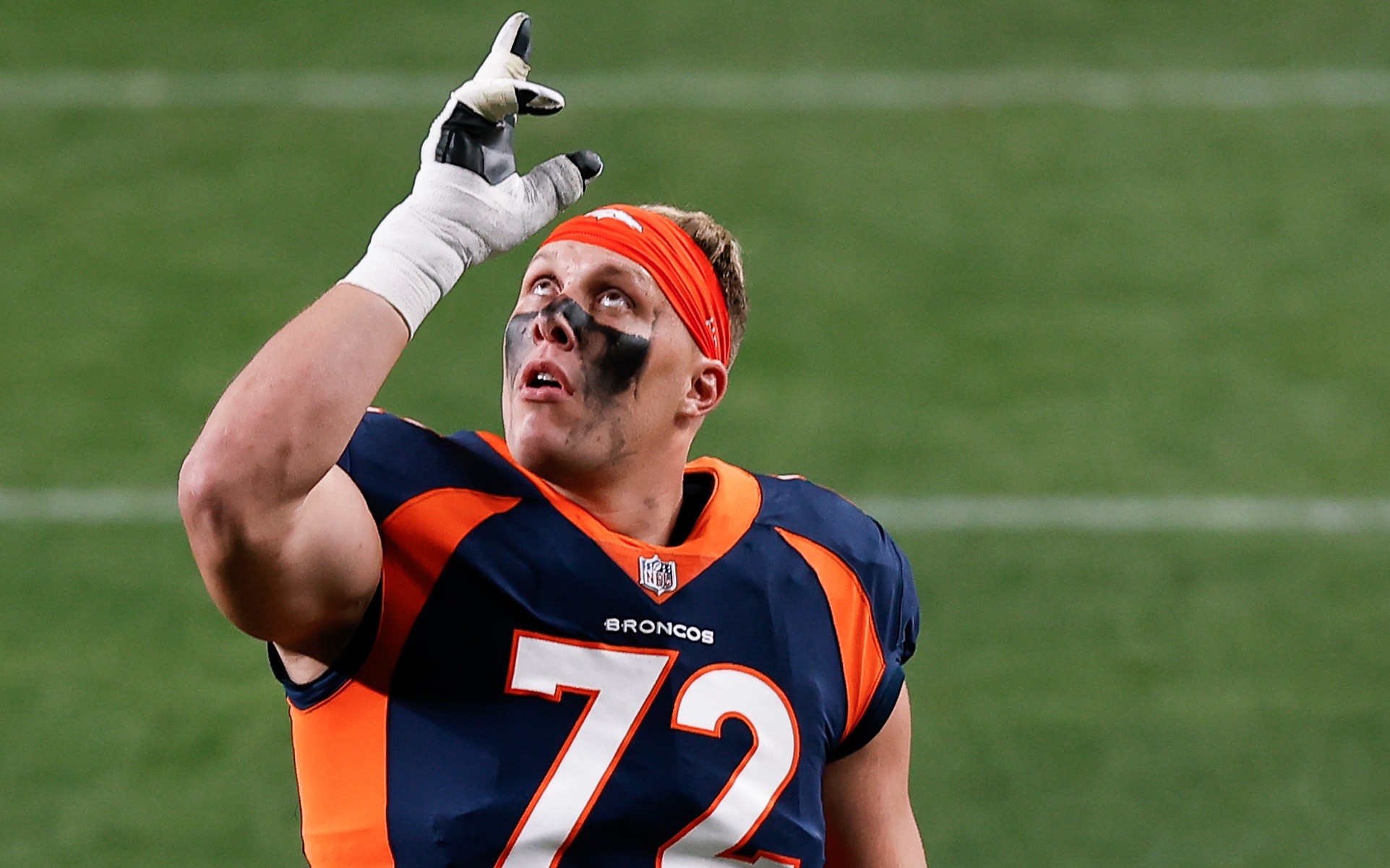 2020 isn't going to plan for the Denver Broncos, or for anyone, really.
The Broncos are currently 2-4, and even in an injury-plagued season, Denver's injuries are noteworthy. Von Miller, Courtland Sutton and now Mike Purcell has been added to the Injured Reserve, too. Oh, and Melvin Gordon was arrested for DUI.
But, one thing that's going right? Garett Bolles seems to have finally turned a corner.
Not only is he playing better — only one holding penalty called on him through six games — but Pro Football Focus says he's the best tackle in the league this year so far.
Nearly halfway through the season and Bolles is graded out at a 91.2 overall out of 100. That's elite-level good. Of the top-10 tackles in the league per their rankings, Bolels' four total pressures rank tied for best with Andrew Whitworth of the Los Angeles Rams. Of those four pressures, none of them are sacks, with four hits and one hurry allowed this year.
To put into perspective how well he's playing, last year's 76.1 grade was his best to that point. He struggled with 17 penalties in 2019, and 13 the year before (72.8 grade). Bolles also allowed four and two sacks respectively in those seasons.
Obviously, we haven't heard his name much on television broadcasts, which for offensive linemen, is a good thing.
"I think being with Mike [Munchak] a second year and having some comfortability with the coaching staff—I talk to him a lot—I just think that the maturation process has taken effect," head coach Vic Fangio said last week of Bolles' better play.
That maturation was seen when Bolles defended young quarterback Brett Rypien when New York Jets defensive coordinator Gregg Williams sent head-hunters after the Broncos player late in Week 4.
Unfortunately for Denver, this is the last year of his rookie deal and they didn't extend Bolles last offseason. Of course, John Elway and Co. didn't know the left tackle — who has never played up to his first-round pick potential — would turn the corner so dramatically and excel like this, either.
Now, if he keeps this up, the Broncos will have to hope to re-sign him this offseason while bidding against other teams for his services.