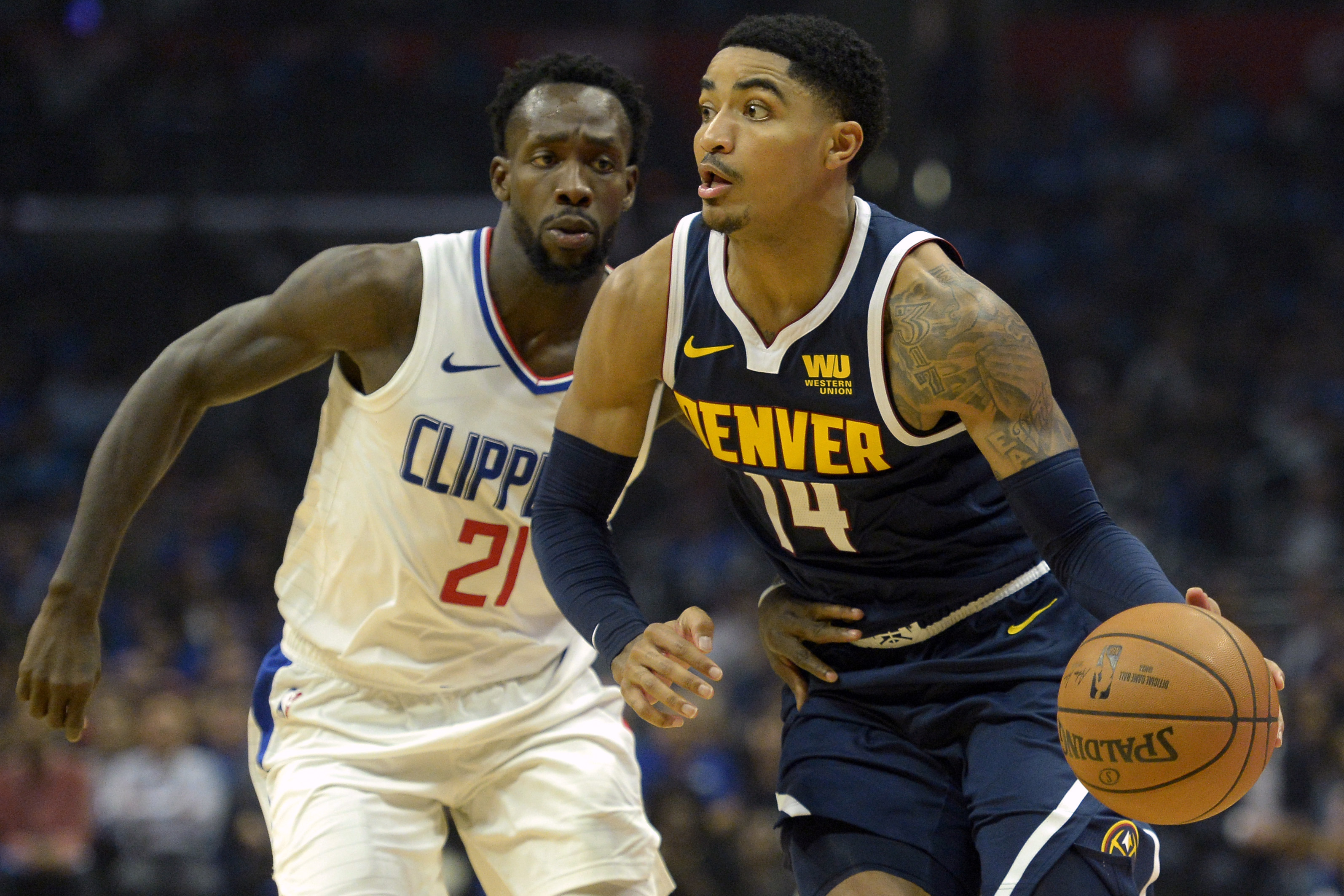 The Nuggets guard wants to put last season behind him and get his team to the playoffs in 2018-19.
The following article is from the November issue of Mile High Sports Magazine. Subscribe here!
***
Gary Harris's metamorphosis began on April 11th, 2018.
On that day – the final day of the 2017-18 regular season – the Nuggets were eliminated from the playoffs for the fifth-consecutive season after a heartbreaking overtime loss to the Minnesota Timberwolves. Harris, then in his fourth year, was getting sick of watching postseason basketball from his couch.
"It was tough," Harris explained. "It was hard to watch the playoffs."
The pain of missing the playoffs has just added more fuel to Harris's internal fire. He went into the 2018 offseason searching for a way to take yet another leap as a player, and now, heading into his fifth year as a member of the Nuggets — and armed with a four-year contract extension worth up to $84 million — Harris intends to do whatever it takes to ensure that the Nuggets return to the postseason.
"I am just going to try and come back a better player and just try to do whatever I can to help this team win more games next year," Harris said.
Harris discovered the next step in his progression as a basketball player, and it has absolutely nothing to do with playing basketball at all. What the Nuggets need, more than anything, is someone to keep the rest of the roster motivated and playing consistently.
As the most steady player on the Nuggets' roster, Harris may very well be the man for job. In order to help Denver get over the hump and back to the playoffs, Harris is looking to grow mentally — and vocally.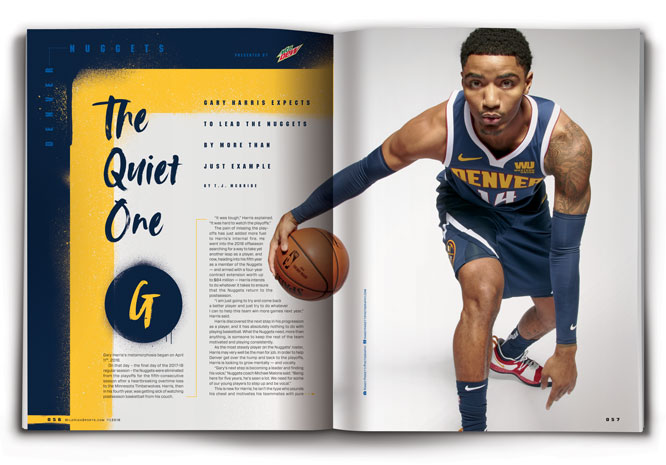 "Gary's next step is becoming a leader and finding his voice," Nuggets coach Michael Malone said. "Being here for five years, he's seen a lot. We need for some of our young players to step up and be vocal."
This is new for Harris; who isn't the type who pounds his chest and motivates his teammates with pure volume. "I am starting to. I am starting to enjoy it," Harris explained, when asked about how he feels taking on the burden of becoming a leader. "I am usually a more quiet guy who leads by example, but I have definitely been trying to become more vocal. It is starting to become easier for me as I continue to work on that."
Harris isn't the type to back down from a challenge. In college, at Michigan State University, he earned the respect of none other than Tom Izzo, renowned as one of the more demanding and intense college basketball coaches in the game — and he demands the same thing from his players. Because of his never-back-down mindset, Harris is attacking the challenge of becoming a vocal leader in the Nuggets' locker room with tenacity ever since that fateful April night.
"A few of us guys talked about it after the game," Harris said, recalling the six-game winning streak that Denver went on to put themselves in a winner-take-all game against the Timberwolves. "If we played like that the whole season, I don't even feel like we would have been in that position. Especially dropping a few games that we know we should not have dropped that came back to haunt us; especially at the end of the season. We just have to come into next year more locked-in and ready to play how we did the last seven games of the season."
Now, Harris is just rolling with the punches. This is foreign territory for him, but that doesn't mean he's rejecting facing the unknown. He fully understands that the Nuggets do not have an 'alpha' personality, someone who will keep players in line when the going gets tough. Harris also understands that, if Denver did not take their foot off the gas at certain points over the past two seasons, either campaign – or both of them – could have resulted in a playoff appearance. Harris's transformation into an unquestioned leader is the perfect way to solve both problems simultaneously.
"We all understand the task at hand," Harris said. "We're definitely going to push each other. We are all we've got for these next six or seven months. So we've just got to keep working."
The four losing seasons that Harris has endured have not fazed him. He believes that life throws difficulties his way in order for him to continue improving. To Harris, this is just another obstacle to overcome, and that these struggles will ultimately make the Nuggets, and Harris himself, even better than they were – so long as they learn from their mistakes.
"I think everything happens for a reason, and I think that is going to make us a better team; especially going into this year," Harris explained. "We know we can't drop certain games. We have to win the games that we are supposed to win. We can't have those mental lapses that we had at points last year… where it doesn't seem like it isn't going to come back to haunt you, but in the end, it does haunt you."
The Nuggets have been haunted since April, but Harris is ready to banish the apparition that has plagued the Nuggets for five long years. If that happens, his notoriety around the National Basketball Association will skyrocket – at least Malone emphatically thinks so.
"If we make the playoffs," Malone said, taking a quick pause, "…a lot more people are going to see and know who the hell Gary Harris is."
***
*For more from Mile High Sports Magazine, subscribe here!