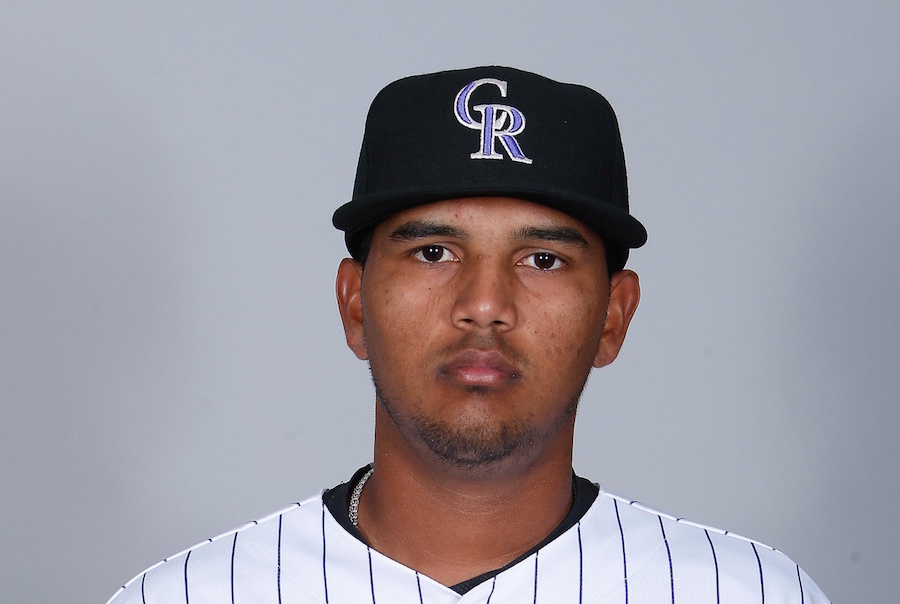 Colorado Rockies prospects German Marquez and Ryan Castellani took home weekly awards Minor League Baseball announced Monday.
Marquez, 21, is 3-1 so far this season with the Hartford Yard Goats.
He was acquired by the Rockies in the trade that sent Corey Dickerson to Tampa Bay and brought Jake McGee to Denver.
In six starts this season for Hartford, Marquez has an ERA of 1.03, a league best.
In his week long stint of dominance Marquez held his opponents to a batting average of .087.
The second Rockies pitcher to bring home an award was Ryan Castellani (Modesto) of the California League.
Castellani won the award after an impressive performance in which he allowed one hit and one walk while striking out 10.
It only took 91 pitches for Castellani to get through eight innings of work.
"You can get a bunch of strikeouts, but for me, that mis-hit four-hopper to the infielders, getting consistent ground balls, keeping it in the infield and on the ground [is huge]," he told MiLB.com after his outing. "I think in one inning, I had three groundouts, and they were all on broken bats. That allowed me to just continue pounding in. Until they showed me that they could turn on the ball and keep it fair, I wasn't going away from that."
These two have been added to the already deep list of impressive prospects the Rockies have in the minors.