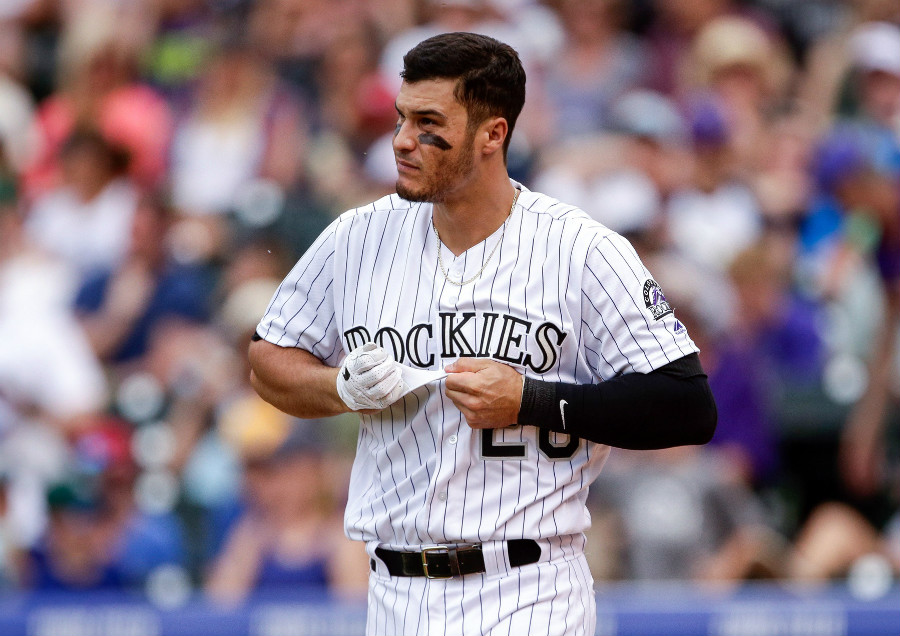 LoDo was ecstatic. The sun was out, the long awaited holiday weekend was here, and the Colorado Rockies were in town. What started off as such a promising day for the Rox and their fans did not end so well, though.
The Colorado Rockies dropped the rubber game of a three-game series against the San Francisco Giants Sunday afternoon, and the loss is one the team will want to forget about swiftly.
The pitching and hitting both seemed to be out of wack Sunday as the Rockies lost the game 8-3.
Starter Chris Rusin had a poor start in which he allowed 11 hits, walking six and allowing three runs in five innings.
The Rockies staff surrendered a combined 17 hits and eight runs in Sunday's debacle; that is not going to win you games.
Manager Walt Weiss explained that the team was setup not to take on that many inning in the bullpen today, resulting in some guys being used in unfamiliar scenarios.
The offense wasn't its usual self, either. The fifth best offense in the game managed to only drive three runs across the plate despite having eight hits.
Johhny Cueto, to his credit, kept the Rockies hitters off balance all game long.
"It's tough." said rookie Trevor Story. "He mixes up his timing which is what hitting is all about."
Two of the runs came via the longball with the other coming off a bases-loaded walk to Nolan Arenado. The Rockies had an abundance of opportunities to get some runs on the board, but poor base running, mixed with leaving seven runners on base doomed the squad in the end.
The Rockies will continue their home stand as the Cincinnati Reds are set to come to te Mile High City.