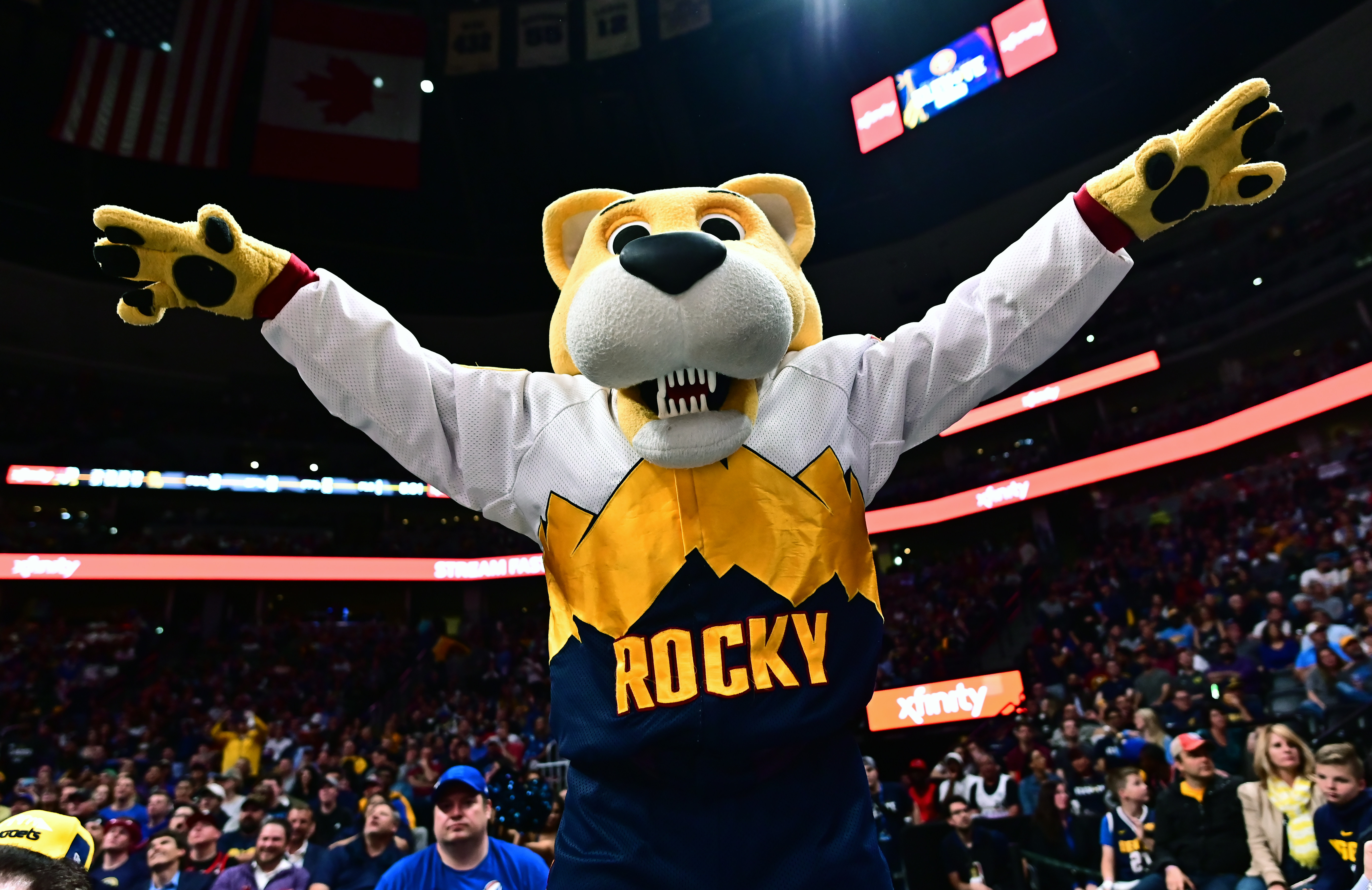 As of Monday morning, after a long hiatus, Denver Nuggets basketball finally made its return.
The 2019-20 Nuggets season kicked off with their annual media day where local media gathered around with the team for the first time. Some of the biggest topics of the day were how Denver's highly-anticipated draft picks Michael Porter Jr. and Bol Bol have looked in offseason workouts, how well newly acquired Jerami Grant fits on the team as well as how the Nuggets can build off of one of the most successful seasons in franchise history.
There were plenty of cliché questions and answers from media and players, but there were also plenty of big storylines that appeared. With the being said, here is my good, bad and ugly from a very entertaining media day.
Good – High expectations on the season
One of the most common talking points of media day was Denver and their championship aspirations.
"I told our guys we need to prepare for a 110-game season, not an 82-game season," head coach Michael Malone said when discussing how far his team could go if they applied themselves. "Our goal should not be to get to the Western Conference Finals. Our goal should not be a Finals appearance because that would be selling ourselves short. I want our guys to have a championship mentality."
While some players were vocal about their own personal goals and expectations heading into the season, others would not share exactly what theirs are, but no matter which player was being interviewed, championship aspirations were mentioned.
"Championship expectations. We had a lot of experience last year. Two Game 7's and we were all young so that was huge for us," Nuggets shooting guard Malik Beasley said. "Keep throwing us into the fire like that. I think that we are going to take it. We have improved every single year so having the same team, having the same core, I believe is a blessing and I think we are going to run away with that."
These were the type of quotes that were tossed around constantly throughout media day.
When the whole organization from top to bottom is saying the same exact things and have the same belief, it is easy to see why there is so much chemistry and cohesion.
Bad – Michael Porter Jr. is in the middle of a position battle  
Prior to Summer League and right after the NBA draft, there was plenty of chatter about Porter Jr.'s potential to win Rookie of the Year as well as the national media gushing about the Nuggets No. 14 pick in the 2018 NBA draft.
"Michael Porter Jr. has a chance to win Rookie of the Year"

Y'all, ESPN is finally giving Denver love 😭 pic.twitter.com/ZjevJAvoC1

— Trey (@TheTreyinator) June 21, 2019
In July, Porter Jr. was set to have one of the most anticipated summer league debuts, but he suffered a knee injury during a team scrimmage just days before leaving for Sin City which forced him to miss Las Vegas Summer league.
While he was always expected to be ready for training camp, the hype that has surrounded Porter Jr. has began to decrease as the expectations of fans have lessened.
On Media Day, Porter Jr.'s teammates and coaches were still very high on their young and talented wing, but there were also signs that maybe fans should continue to temper their expectations.
When Will Barton was asked about the hype surrounding Porter Jr. and if his talent matches the expectations, he said, "I think so. I really think he could be special in this league and I think with Mike, he is very good and he knows he's good. When you have that mindset, you have a real chance at being good."
Barton was not the only veteran on the team that was complimentary of Porter Jr.
When Paul Millsap discussed the Nuggets forward he spoke about his health, character, and also gave some realistic advice to fans about Porter's growth moving forward.
"I see that he is a strong-minded kid who wants to play basketball and wants to play at a high level and wants to be good," Millsap said. "First of all, that's terrific. To fight through the injuries that he has fought through it explains a lot about who he is as a person, not just a basketball player. Still has a lot to learn from the basketball aspect of it."
While both of those quotes from his teammates stood out, one of the most interesting quotes of the entire day was Malone stating that there would be an open competition for the starting small forward position.
"There is going to be an open competition," Malone said. "Going into camp tomorrow morning at 10 o'clock it is an open competition. We have Barton, Craig, Michael Porter, Juancho Hernangomez who is coming off a phenomenal summer winning a gold medal with Team Spain. I think that competition is healthy. I don't believe in giving anything to anybody. You have to earn it."
That is not to say that Porter Jr. will be unable to earn the starting small forward role with the Nuggets, but as of right now he is in the middle of a competition with every single player that is eligible to play the wing instead of separating himself from the competition early on.
Ugly – Bol Bol's health
One thing is certain; Bol Bol is very tall.
When asked by reporters just how tall he is, he shrugged his shoulders and said," I'm not sure; like 7-foot-1 or 7-foot-2."
But that was a constant all day with him; uncertainty.
Bol was only able to play in nine games for the Oregon Ducks his freshman year before having to get season-ending surgery and declaring for the NBA draft. He signed a two-way contract with Denver which means that he will be splitting time with the team as well as with a G-league affiliate.
Which G-league team? He also does not know of as of right now, but there is no rush because he still has not been cleared to play.
He said that he hopes to be playing live, full-contact basketball within the next month or two but did not confirm there being any setbacks in the rehabbing process. Bol will miss the entire preseason slate as it appears that the Nuggets intend on bringing him along slowly as they did last season with Porter Jr. and Jarred Vanderbilt.
Once he is ready, Denver will have yet another dangerous weapon under their arsenal that they will be able to employ on opposing teams.
No matter the case, the Nuggets have a project for the future with plenty of potential that may or may not play this upcoming season.