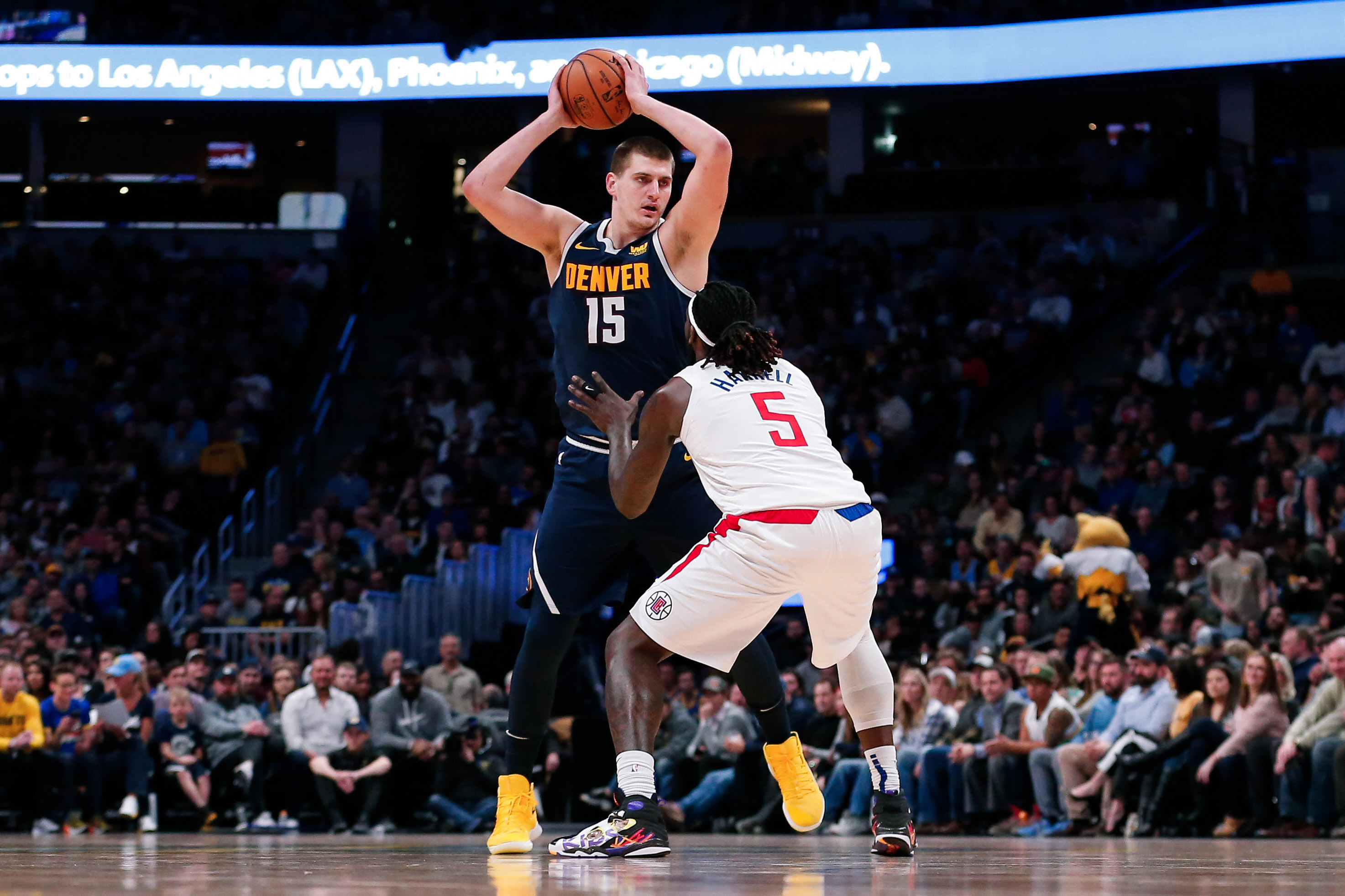 Thursday's matchup against the Los Angeles Clippers was a highly anticipated game involving two of the most improbable storylines of the 2018-19 season going at it.
The Denver Nuggets headed into the game as the top team in the Western Conference standings after escaping with a 103-99 road victory over the Miami Heat thanks in part to Nikola Jokic recording one of his better statistic performances of the season. Jokic finished with a triple-double of 29 points, 11 rebounds and 10 assists to ensure the win. He followed that up with another triple-double against the Clippers.
Denver spoiled the Clippers first trip to the Pepsi Center and also Danilo Gallinari's return back to Denver with a convincing 121-100 victory and with that I give you the good, bad, and ugly.
Good — Everyone gets involved  
The Nuggets went into Thursday's contest seeking revenge as this was the third meeting between the two teams.
Denver beat the Clippers 107-98 on opening night but did not have that same success in L.A just before Christmas when the Nuggets lost by 21 points.
The first two games were on the road, but in the comfortable confines of their home arena, Denver was able to play their game and get a convincing win.
While the storyline for the year has been about injuries and Denver's ability to overcome them with a concerted team effort, Thursday's game was the epitome of just that. With Gary Harris out of the lineup again due to his hamstring and Malone deciding to shake up the starting lineup, it was another game that Denver got great effort from both the starters and bench.
Jokic led with his fifth triple-double of the season. He finished with 18 points, 14 rebounds, and 10 assists on the night. Jamal Murray led the Nuggets in points with 23 and remained aggressive throughout the night and Millsap made his mark on the defensive end as per usual.
While the usual suspects all performed well, it was the play from role players that propelled the Nuggets to victory.
Mason Plumlee had a double-double of 17 points and 12 rebounds off of the bench and also contributed five assists for good measure. Both Malik Beasley and Torrey Craig started the game and Denver did not skip a beat with the two of them. The both of them combined for 29 points, five assists, five rebounds and five steals. In the win, Denver showed up on both ends of the court and showcased what has made them so special this season –- depth.
Bad — Juancho Hernangomez battling injuries
Head coach Michael Malone dropped a bomb during his pregame press conference when spoke on the state of Juancho Hernangomez and why he has not been starting or playing as much lately.
"He's definitely dealing with some injuries right now," Malone said. "If it gets to a point where we have to shut him down for a little bit we will do so. As of right now, our training staff thinks it's something he can play with."
Hernangomez's discomfort that he has been playing with could possibly be a reason for the way that he is playing and his fall off recently in production as well as minutes. In Tuesday's game against Miami he only played nine minutes and finished with two turnovers and only a rebound. In Thursday's game against the Clippers he played a bit more, but still was not his usual self as he only finished with only two points and three rebounds in 22 minutes.
Hernangomez was a key player for Denver just two seasons ago when he played 62 games as a rookie and showed promise leading to a highly anticipated sophomore campaign. His sophomore season however was derailed by injuries as he became diagnosed with mononucleosis just three games into the season which limited him to only 25 games. This season he has been up and down as he has gone through spurts that he has played well while starting on a very injured squad and not so well as of late but it could be explained with the injuries.
After the win over the Clippers, Hernangomez reveled that it was a groin injury that he has been battling. Hopefully Hernangomez can continue playing on his injured groin, but if not, Malone may have to sit him out to get him healthy.
Ugly — Gary Harris out again
It is another game that injuries have to make the ugly, but that is just the type of season that the Nuggets have been having.
Harris sat out yet another game with a lower body injury and this is starting to feel a bit normal now.
Harris has been one of the Nuggets most important players this season as his ability to both score and defend has led to countless victories, however, the injuries are starting to catch up to the Michigan State product.
He went into Thursday's game with a questionable tag after not playing in Tuesday's game against the Heat due to tightness in his left hamstring. The injury was not expected to be serious, but the fact that he is not playing for a second-straight game tells a different story.
With the Nuggets sitting atop the Western conference standings, it is important for Denver to continue their solid play and get into a rhythm. It is going to be difficult in doing so when Denver is amongst the league leaders in games missed, especially by starters. Hopefully Harris gets healthy soon and, with Will Barton slated to be back in the fold in the next week or two, the Nuggets have a chance to be at full strength while making their playoff push.