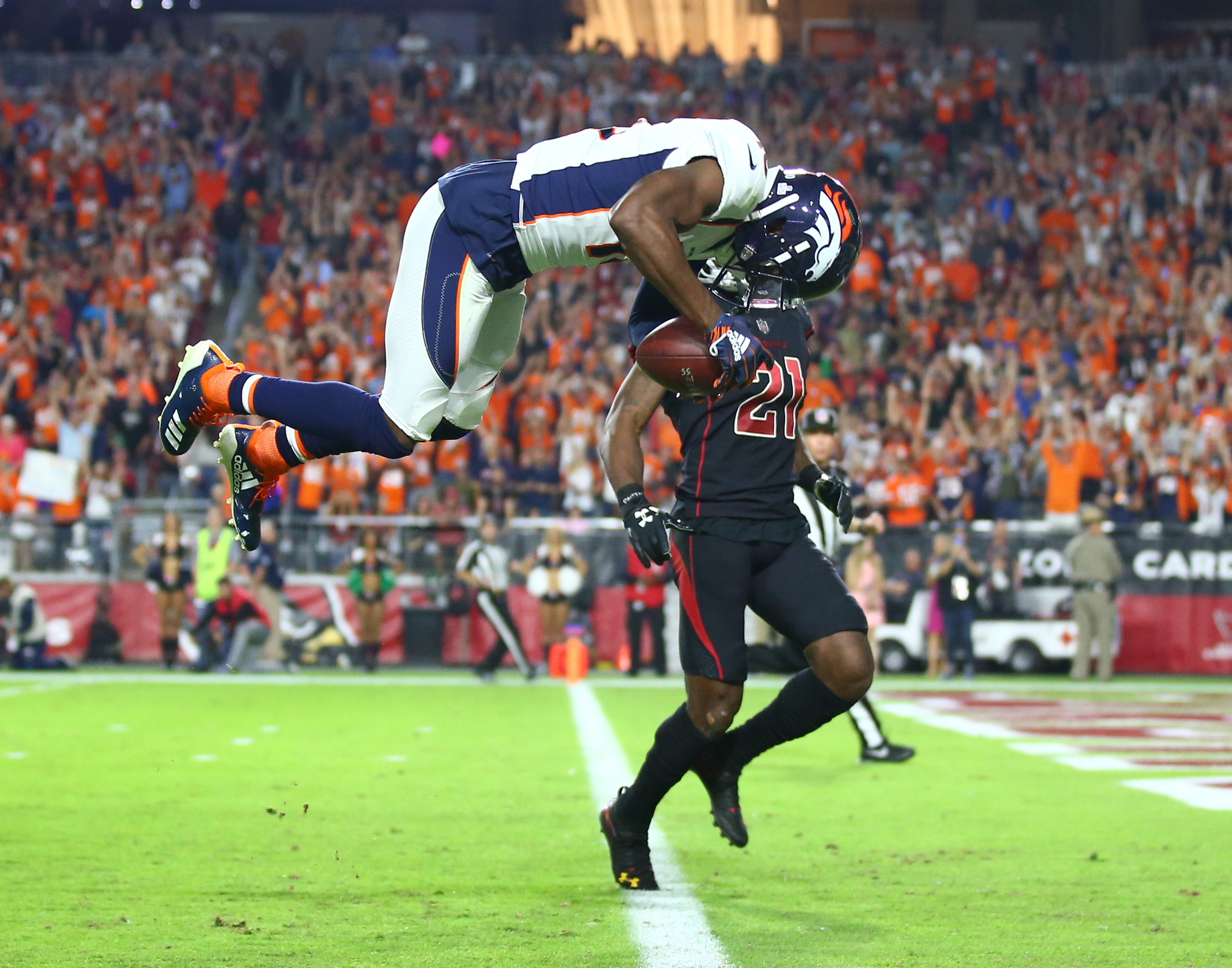 The Denver Broncos are absolutely dominating the Arizona Cardinals Thursday night. Led by Emmanuel Sanders, who threw a 28-yard touchdown in the first quarter and caught another in the second, Denver built a 32 point lead with ease (35-3).
Sanders is only the fourth player in team history to catch a touchdown and throw a touchdown in the same game, and the first to do since John Elway did it against the Raiders in 1986.
Along with a strong start from the offense, the Broncos defense dominated Arizona's rookie quarterback Josh Rosen and the Cardinals offense. The Broncos had two interceptions returned for touchdowns, sacked the young quarterback twice and had four tackles for loss.  Linebacker Todd Davis recorded the first pick-six on the second play of the game, and the defense never relented.