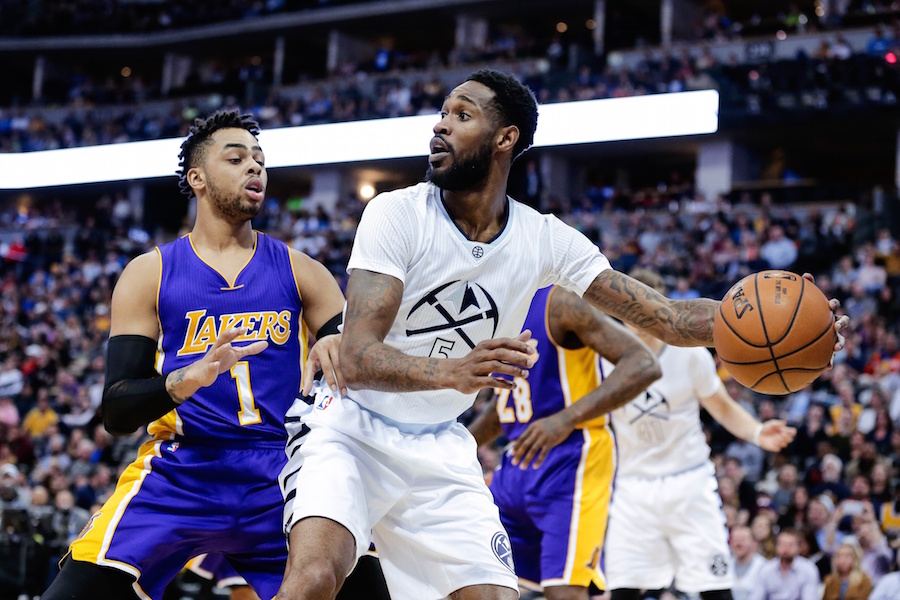 Will Barton and Jamal Murray each had 22 points off the bench in Denver's 129-101 victory over the Los Angeles Lakers on Monday night at Pepsi Center. Seven Nuggets scored in double-figures for head coach Michel Malone, who rolled out his 28th different starting lineup of the season to earn the win.
Denver continues to battle the injury bug, as Wilson Chandler (groin), Kenneth Faried (back) and Darrell Arthur (rest) all sat out the late-night start. Mason Plumlee found his way into the starting lineup and recorded his third double-double in the last five games with 15 points and 10 rebounds. Nikola Jokic and Danilo Gallinari led the starters with 18 points apiece.
Barton and Murray were especially sharp from 3-point range, going a combined 9-for-14 from beyond the arc. As a team, Denver shot an impressive 17-of-38 from long distance. Gallinari (3-for-6) and Juancho Hernangomez (3-for-5) added to Denver's 44.7 percent shooting outside the arc.
At 32-35, Denver remains in control of the eighth seed in the Western Conference playoff race, two games ahead of Portland. The last-place Lakers fell to 20-47 with the loss. Denver has two days to rest before starting a difficult four-game stretch on Thursday. The Nuggets host the Clippers, then host the first game of a home-and-home against Houston on Saturday. After traveling to Texas on Monday, they'll host Cleveland next Wednesday.