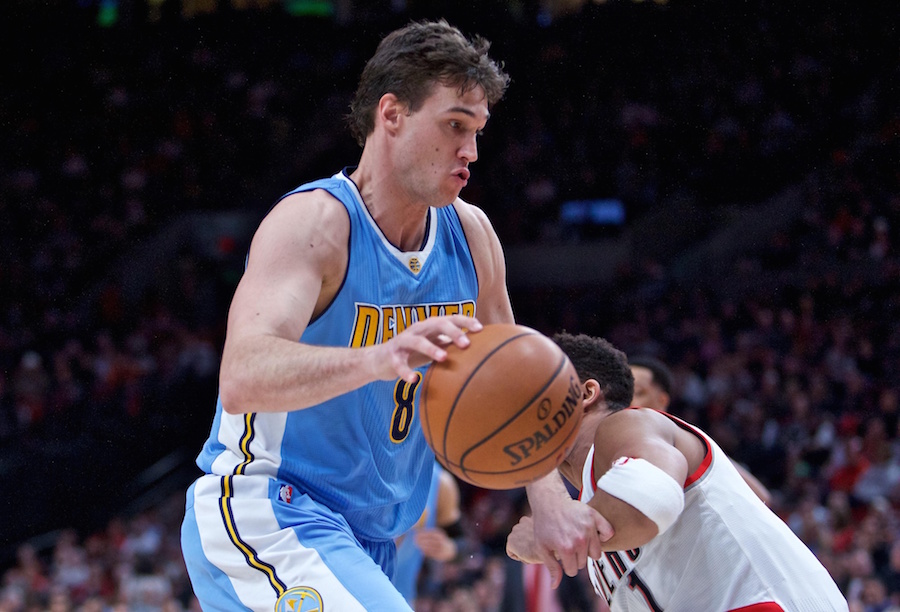 The second half of the 2016-17 season hasn't been great for Danilo Gallinari or Emmanuel Mudiay. Gallinari has battled injuries and consistency down the stretch, while Mudiay has struggled to find playing time for head coach Michael Malone. But both players had big games on Sunday to lead the Nuggets past the Heat, 116-113, in Miami.
Gallinari scored a game-high 29 points, including 13 in the third quarter. It was Gallinari's highest point total since Jan. 28 when he scored 32 in a win over Phoenix. Mudiay, meanwhile, played 32 minutes off the bench, contributing 17 points and nine assists. The sophomore point guard scored some crucial points in the game's waning minutes in what was his first significant game action in months. In February, Mudiay averaged just 17 minutes per game after Malone slashed his minutes significantly. In March that number was down to 9.2.
Nikola Jokic was solid again for Denver, falling three assists shy of a triple-double (19, 10, 7). Wilson Chandler scored 19 points off the bench for the Nuggets. Jamal Murray started at point guard in place of the injured Jameer Nelson (calf) and added nine points in the win.
Denver has two more games remaining on this five-game road trip. The Nuggets are in New Orleans on Tuesday and Houston on Wednesday before returning home for their final home stand. Denver hosts the Pelicans on Friday and the Thunder on Sunday to wrap up their Pepsi Center schedule for the year.