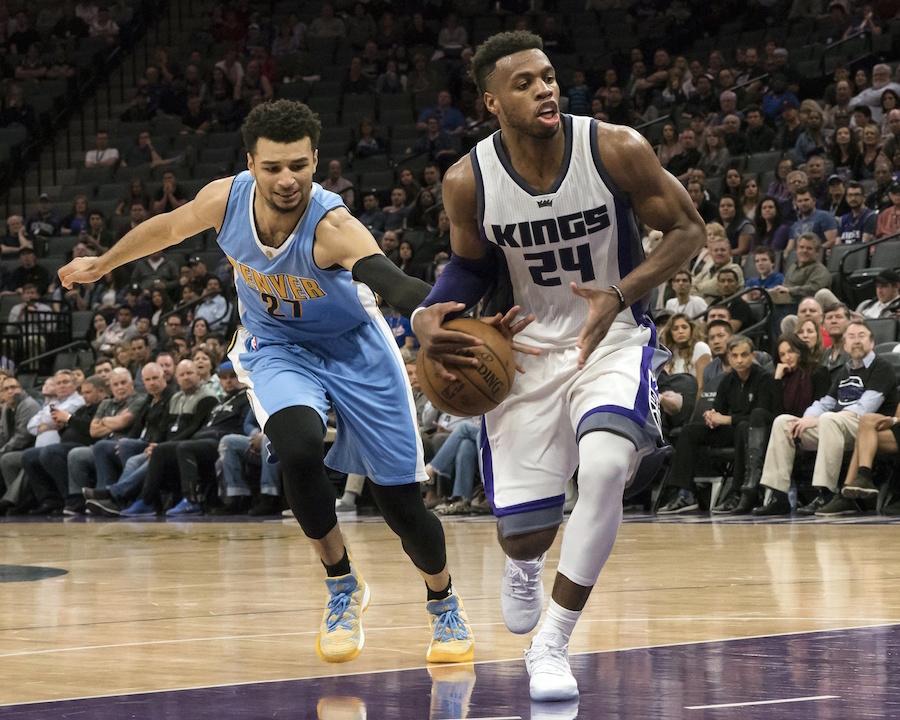 The Denver Nuggets have played more than their fair share of back-to-back games this season. Fifteen pairs of them, to be exact. They have yet to enjoy a back-to-back that kept them in one city from night to night, and their record was an uninspiring 4-10 in the second game of the back-to-back heading into Saturday's critical road matchup with the Sacramento Kings.
A night after defeating the Celtics at Pepsi Center, Denver held off Buddy Hield and Tyreke Evans in Sacramento for a 105-92 victory that keeps them in control of the final playoff spot in the west. Nikola Jokic had another double-double, going for 20 points and 14 rebounds. Gary Harris scored a game-high 24 points in the victory.
It was the second time this season Denver has faced Sacramento on the second night of a back-to-back. They dropped a home contest with the Kings on Jan. 3 after falling to the Warriors in Oakland one night prior. But for all the weariness they might be facing with so many games played on consecutive nights, Denver is now on a 3-0 run in games played on the second night of a back-to-back. They play two more back-to-back this season, both in April, including a pair on the final two days of the regular season.
Denver returns back home to Pepsi Center for a trio of games next week, beginning with the Lakers on Monday. The Clippers are in town on Thursday and the Rockets close out the home stand next Saturday. Denver now has a two-game lead on Portland for the eighth seed in the west. The Trail Blazers lost in OT to the Wizards Saturday night.