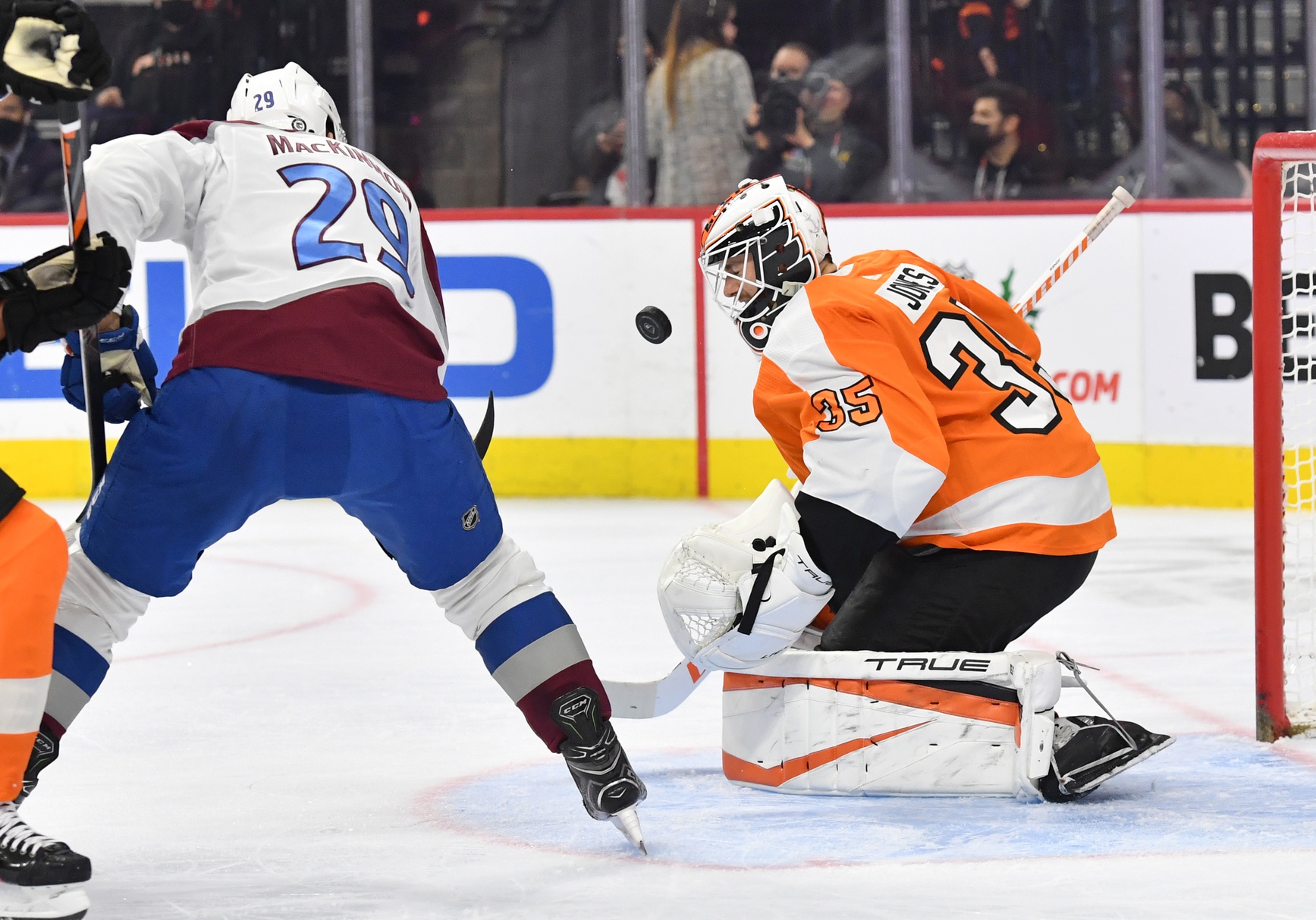 Listen to "Offense" on Spreaker.

Coming off another high-scoring affair in Philadelphia, the Avalanche are set to complete their five-game road trip at Madison Square Garden on Wednesday. Aarif and guest co-host Patrick Stedman break down Colorado's 7-5 victory, which followed a 6-5 overtime loss in Ottawa. They talk Justus Annunen's debut, Cale Makar's insane goal and the Avs' shorthanded goal-scoring prowess. Aarif then speculates the idea that Hockey Canada could name both Makar and Devon Toews to the Olympic roster and play them together. The guys then chat about Colorado's historic goal-scoring pace, which we haven't seen in the NHL in over 25 years and close out the show with injury updates. All that and more on this edition of Hockey Mountain High: Your go-to Avalanche Podcast.
Produced by Patrick Stedman.
Follow the guys on Twitter @runwriteAarif and @StedPatch
__
Aarif Deen is our Colorado Avalanche beat reporter. He covers Avs games live from Ball Arena and attends practices, media availabilities and other events pertaining to the Avs on the daily beat. He is also a co-host of Hockey Mountain High: Your go-to Avalanche Podcast. Deen joined Mile High Sports upon completion of his bachelor's degree in journalism and master's in business administration from the University of Michigan – Dearborn. Before Mile High Sports, Deen worked for the Michigan Wolverines Athletics Department as the assistant sports information director.
Follow him on Twitter @runwriteAarif
Listen to "Offense" on Spreaker.