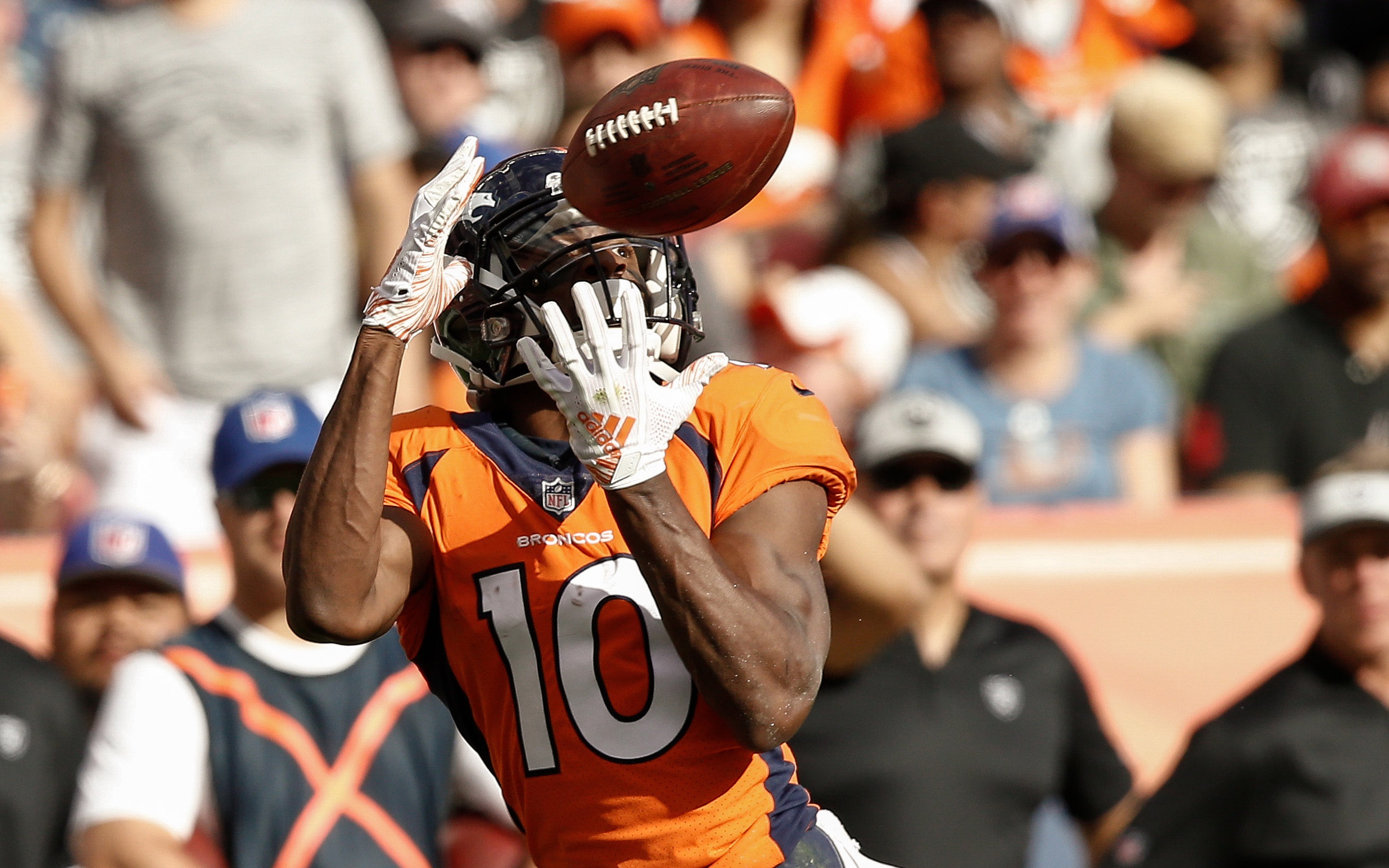 In a span of four days the Denver Broncos have lost one of their best defensive players in Chris Harris Jr. and now on offense after wide receiver Emmanuel Sanders went down Wednesday. The Broncos fearing he torn his Achilles.
What repercussions does this bring to the Broncos offense who now lose one of their top options on offense? Broncos Blitz podcast host Ronnie Kohrt breaks down the injury and potential replacements for the pro bowler.
Click here to listen to the full Broncos Blitz podcast with Ronnie Kohrt.
You can follow Ronnie Kohrt on Twitter for more news regarding the Broncos by clicking here and catch up on latest conversations about the Broncos, or listen to the podcast below.
Click here to listen to past episodes of the Broncos Blitz podcast and access the Broncos Blitz archived vault.