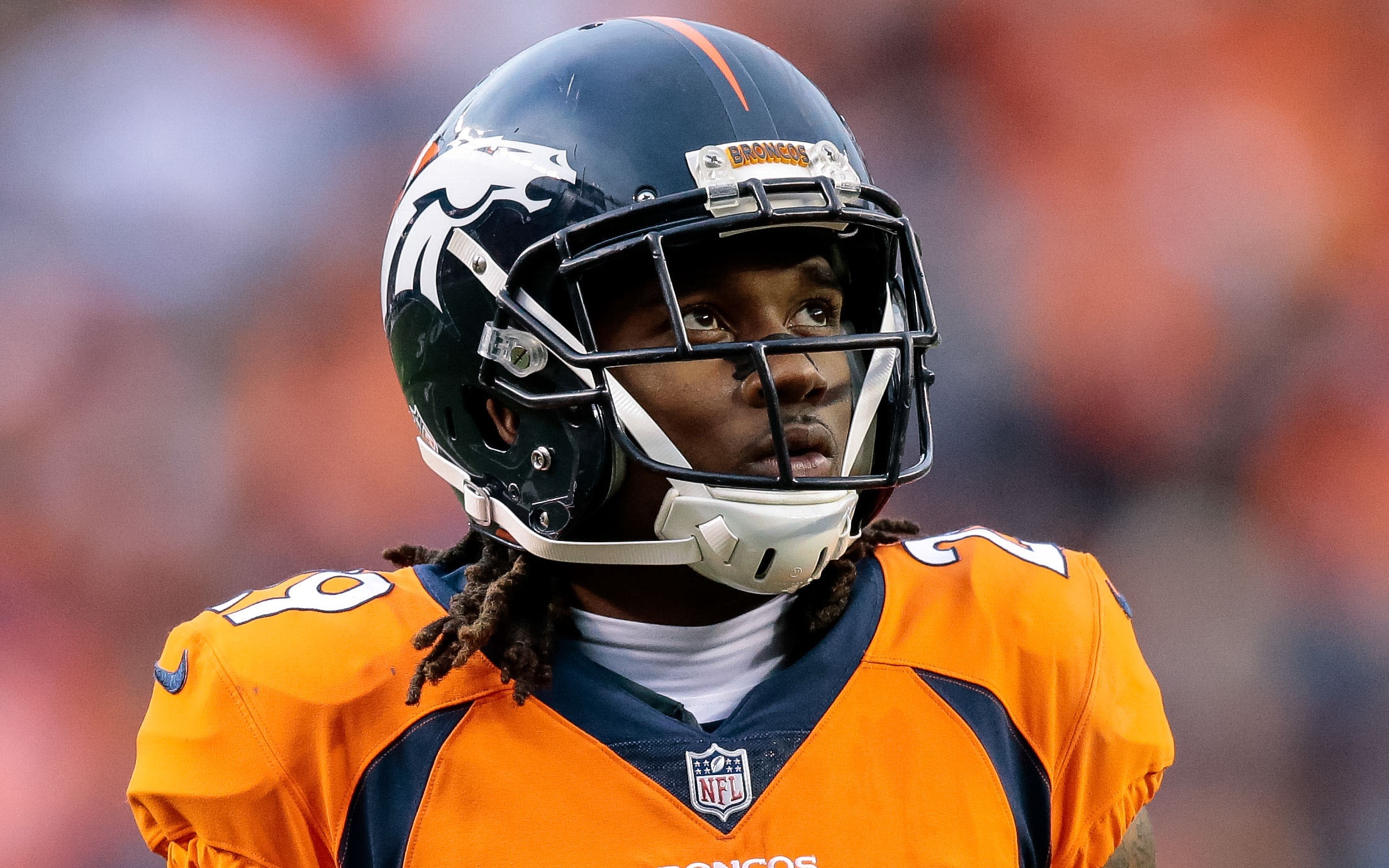 Some are arguing the Broncos' "No Fly Zone" is dead.
But, Bradley Roby — the newest starting member of the defensive backfield — says it's alive and well.
"It's still No Fly Zone," Roby said Wednesday as he addressed the media at Dove Valley.
"That original No Fly Zone is gone," Roby continued. "When T.J. (Ward) departed and Talib departed. But, we've still got three-fifths there…We'll be fine."
Roby was selected by John Elway and Denver in the first round of the 2014 NFL draft, so the cornerback remembers when the "No Fly Zone" formed, in 2014. That's when Elway and Co. landed Ward and Talib in the offseason, as well as future Hall of Famer DeMarcus Ware. The Broncos loaded up on defense in 2014, setting up for their historically dominant defense in 2015. And, a Super Bowl 50 victory.
In 2015, two factors led to arguably Denver's best defense in the history of the storied franchise. First, the pass-rush, led by Von Miller and Ware's 18.5 sacks, kept quarterbacks off-balance and disrupted the timing of every opponent. All told, that team racked up 52.0 sacks. Secondly, Chris Harris, Talib and Roby were busy shutting down opposing receivers, picking off six combined passes that year.
As that Super Bowl winning season proved, the pass-rush and shutdown cornerbacks go hand-in-hand in creating a dangerous defense; a rush can hurry a quarterback into throwing picks, and tight coverage can lead to sacks.
The hope now is that Denver — who loaded up in the pass-rushing department by drafting Bradley Chubb No. 5 overall — will have enough talent at the front and back ends of their defense to make the playoffs once again.
Rushing the passer will be a strength of the Broncos defense this year. Not only do they have once-in-a-generation talent in Miller, there's also Shaquil Barrett, Derek Wolfe, Shane Ray and DeMarcus Ware to get after the quarterback. And Chubb, as a rookie, is a wildcard. But, he could immediately be incredible.
The question is: Will Denver's "No Fly Zone," the first iteration without Talib, be elite?
Roby has played increasingly well over his first four seasons, but he's never been the full-time starter to this point. On one hand, Roby's production in only 14 games started is phenomenal; 49 passes defended, six interceptions, five forced fumbles and three sacks.
On the other hand, how will he perform when there's more pressure on him, when he's asked to start all 16 games this season? Roby's only started four games in a single year to this point, and his durability will be a focal point of the defense this season.
"The mindset doesn't really change, I've started in plenty of games since I've been here," Roby said. "Just the mentality of just being consistent every snap. That's the only difference."
Depth, too, will be a concern. Especially in the defensive backfield. What made the original "No Fly Zone" so scary was it's versatility and three could-be starting corners. Harris can play slot or outside and Ward was a scary enforcer.
Now, it's Harris, Roby, Stewart and second-year man Justin Simmons. The likely third cornerback will be Tramaine Brock, a veteran signed by the Broncos this offseason who has been a ballhawk at times in his career, but has been wildly inconsistent in terms of playing time and performance.
Denver also drafted Isaac Yiadom in the fourth round, and he could see some playing time possibly, and other youngster Brandon Langley will likely battle for time, too.
So, will the "No Fly Zone" continue to exist? Yes, but we'll have to see if this year's version lives up to previous ones or not.