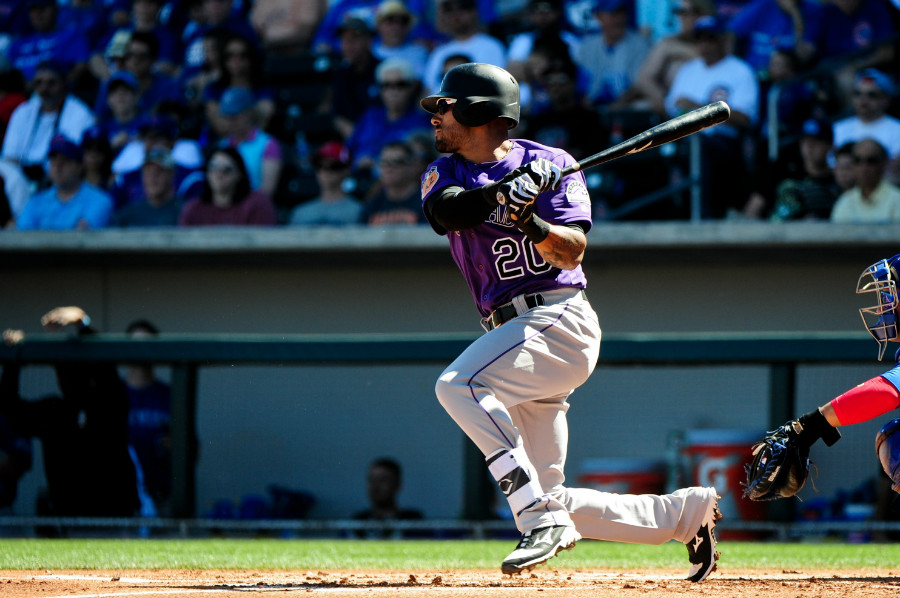 The Colorado Rockies lucrative offseason signing will likely be sidelined to start the season. First basemen Ian Desmond will undergo surgery to repair the second metacarpal in his left hand, according to Thomas Harding of MLB.com.
#Rockies 1B Ian Desmond will undergo surgery Wednesday to repair the 2nd metacarpal in left hand. Dr. Donald Sheridan will operate.

— Thomas Harding (@harding_at_mlb) March 13, 2017
Desmond suffered the injury after being hit by a pitch during Sunday's 9-8 loss versus the Cincinnati Reds. No official timetable for a return has been stated.
The Rockies made a splash when they signed the 31-year-old to a five-year, $70 million dollar deal. The shortstop turned outfielder was set to be the Rockies everyday first basemen for the coming season.
Colorado will likely use Mark Reynolds at first base while Desmond recovers. Interestingly enough, Reynolds suffered a similar injury to Desmond's last season, breaking his 5th metacarpal at the end of the year. Reynolds was not cleared to swing a bat until roughly four months after the injury originally occurred.
Last season Desmond hit .285, tallying 22 home runs and 86 RBI's.