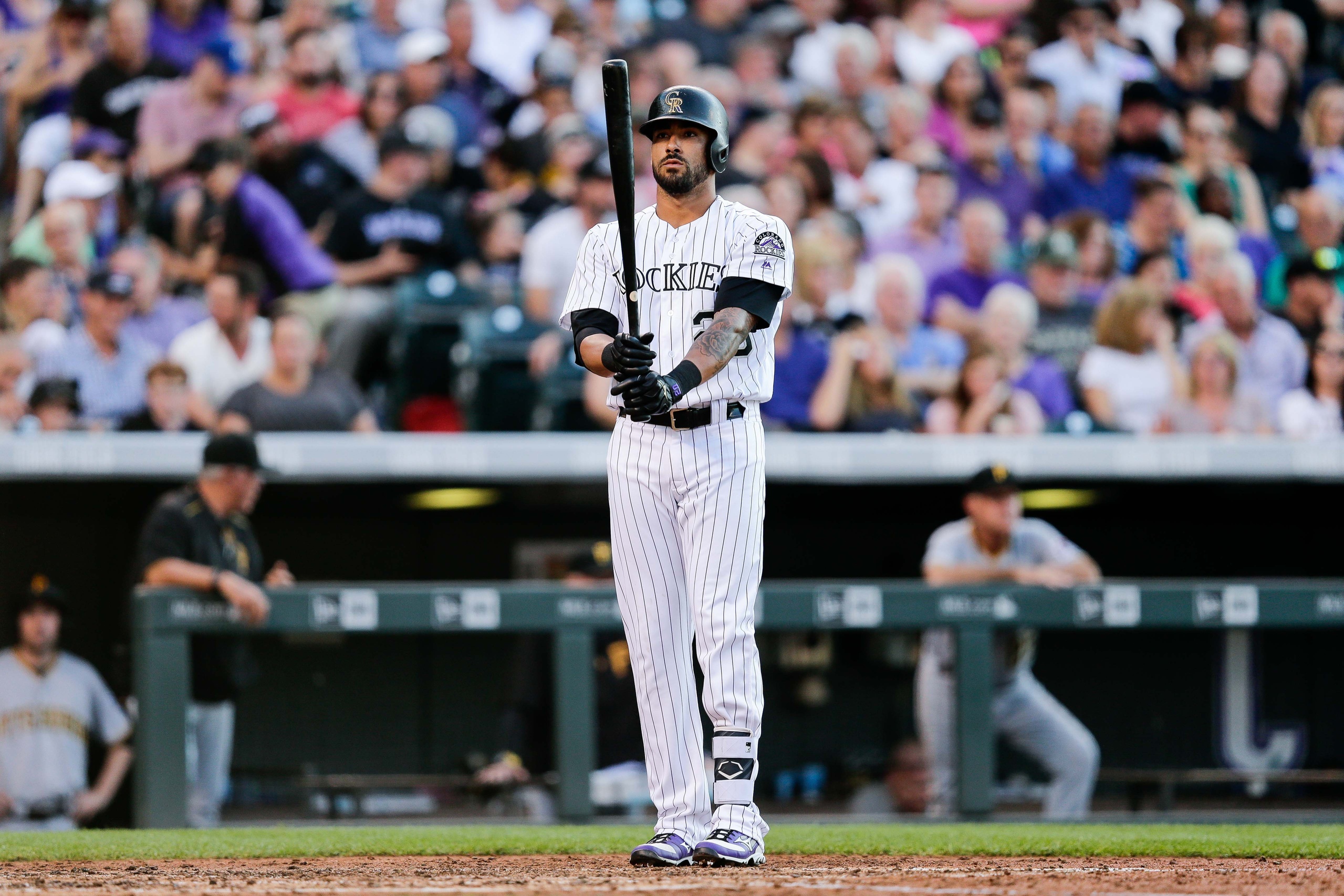 Spring Training is an experimental period for most established Major League Baseball players, an opportunity to ease into the impending grind of a 162-game season.
Colorado Rockies outfielder/first baseman Ian Desmond is using the Cactus League as an opportunity to rediscover himself at the plate by making small adjustments to his swing entering the 2018 season.
After a rough 2017 — largely due to a number of injuries sustained throughout the season — Desmond is looking to get back on track and live up to the expectations of the five-year, $70-million contract he signed ahead of last year, which amounted to the largest deal in franchise history.
Desmond is tweaking his hands in his batting stance by starting with them lower, which he says will help him get the bat to the ball in a more direct manner as opposed to having to travel from higher up. He decided to make the move after studying and analyzing his swing this offseason in an attempt to get back to his old ways of being a sharp, all-around hitter capable of hitting for both contact and power.
"The one thing I feel like is I've hit the ball hard consistently over the course of my career," Desmond said. "Last year it happened to be straight into the ground, but I think that had to do a lot with timing. As long as I can find the barrel, I feel like I have a really good chance of having success. Hopefully, this allows me to get to the barrel a little bit further out front and put the ball out in the gaps and use Coors Field to its advantage."
Desmond decided to make the switch this summer when he was "messing around" in the batting cage in his backyard.
"I actually had done this back in 2014 or 2015, I can't remember, and I had a month where I was just on fire," Desmond said. "We had won the best record in the league, so we had like a seven-day off period and I had a bad postseason, and I just abandoned it and hadn't gone back to it until this offseason. I was flipping through some video after I did it in the cage that one day and was like, 'I'm going to go back' because I remembered that feeling and I was watching that video and there was some really good stuff in there. So, it kind of encouraged me to stick with it. I feel like it's gotten me to where I'm at right now."
Desmond has had a rough go in Spring Training, posting a batting average of .135 with just five hits in 37 at-bats entering Monday. He's admitted the change is a "work in progress," but saw some return on his adjustments a couple of days ago when the Rockies faced the Los Angeles Angels. Desmond blasted two home runs for his two lone RBI of the spring in an 18-6 blowout win.
Desmond said that timing is the key with his modified swing. The biggest sign of encouragement is that he feels comfortable with the tweaks.
"I think the biggest thing is I feel natural," he said. "That's what the whole goal was from the beginning. That's good. I'm working hard, but I'm not having to do a lot of work to get it to where I want it, which is nice. I'm anxious to see how it plays out over 162 games and looking forward to it."
Desmond hit .274 with 40 RBI in 339 at-bats in his first season as a member of the Rockies. Desmond will need to pick up his production at the dish this season if he wants to earn consistent playing time with the team. It's expected that he will split time both in the outfield and first base in the coming season, but with the Rockies having re-signed Carlos Gonzalez and youngster Ryan McMahon making a strong case to warrant playing time at the corner infield position, finding a spot for Desmond on the field may be difficult as the season gets rolling. That makes his level of offensive output critical.
Desmond, 32, hopes the alterations he has made to his swing this spring will ultimately improve his numbers this season and help him adjust his game to his age and playing at Coors Field. If he can rediscover himself at the plate it would give the Rockies more versatility to toy within their lineup which would be beneficial as the team is set to embark on a season filled with expectations to not just return to the postseason, but thrive and compete for a World Series title.