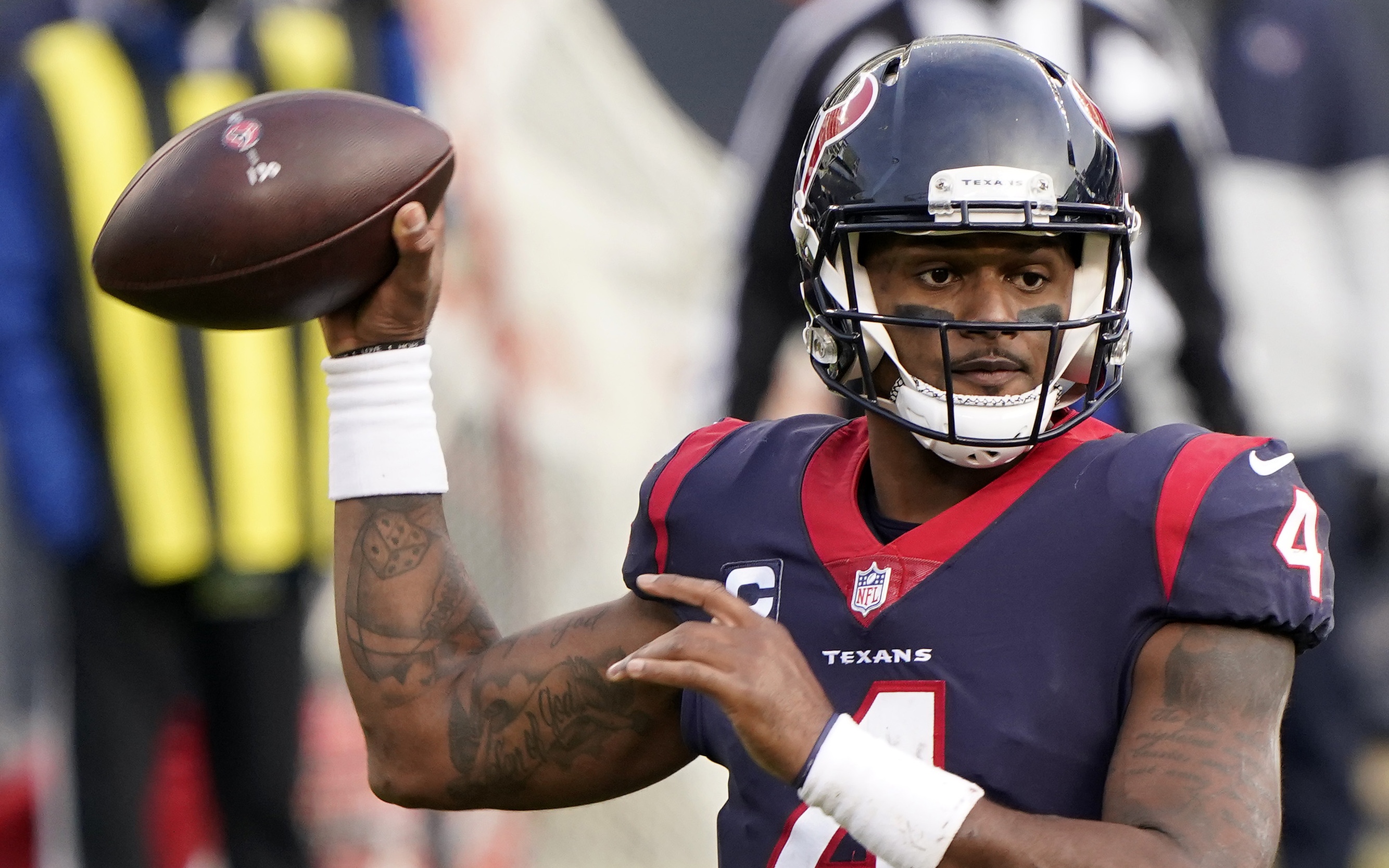 In order to land a superstar, sometimes you have to give up a star of your own.
Exactly 17 years ago to the day, the Denver Broncos traded away a young star running back in order to land a Hall of Famer in Champ Bailey. That's right, following his stellar, back-to-back 1,500-yard rushing seasons, the Broncos traded away Clinton Portis to the Washington Redskins for Bailey; arguably the biggest blockbuster trade in franchise history.
The only trade which comes close? When the Broncos landed John Elway in 1983 for future first-round pick Chris Hinton, an offensive tackle.
But, the difference was that while Elway had gained much acclaim in college at Stanford, he hadn't played a single down in the NFL when Denver traded for him. Conversely, Bailey was the best cornerback in the NFL in 2004, and it took blossoming star Portis to make it all happen.
Not only did he rush for 1,500-plus yards in his first two seasons in the league, Portis averaged a league-leading 5.5 yards per carry in 2003. He also put together an incredible 218-yard, 5-touchdown game in late 2003 in which he said to the Undefeated, "How could I forget that game? It was the game that got me traded," said Portis.
Rewind to that time, and giving up Portis was a big deal, even if Mike Shanahan's offense was known for being able to plug in any running back and watch him run for 1,000-plus yards. He was so electric during those first two years, his 3,099 yards ranks him eighth all-time in Broncos rushing history, and his 29 scores rank him 6th.
But the biggest gamble in Broncos history all paid off when the veteran cornerback pushed himself to being the best cornerback in the NFL in 2005-06, racking up a crazy 18 interceptions in those two years and being named first-team All-Pro his first three years in the Mile High City.
The point is, to get someone incredible, you have to give up a young, blossoming star, sometimes.
That's exactly where the Broncos sit now, looking at transforming not their defense, but their offense this time around by trading for superstar quarterback Deshaun Watson.
Much has been made of what it would take to land Watson, whom the Houston Texans continue to say they won't trade. That package is three first-round picks, two second-round picks and a young phenom. At least, that's the starting point, which sounds crazy until you realize Watson is a top-5 quarterback already and he's a mere 25 years old.
Denver's No. 9 overall pick is the highest they've had since drafting Bradley Chubb at No. 5 back in 2018. Since then, he's played in 34 games with 20.5 sacks and 4 forced fumbles; he could be the next Von Miller.
Ironically, Chubb is the player most have targeted as who the Broncos could trade for Watson, along with all those picks; a true King's ransom. And, even if that's a tough pill to swallow, the George Paton and the Broncos should absolutely pull the trigger on that deal if it presents itself.
Denver's infamously sat in quarterbacking purgatory since Peyton Manning rode off into the sunset a Super Bowl 50 winner five years ago, trying out too many quarterbacks to name here. And as it sits, Drew Lock's first two years have been marred by two different injuries and too many turnovers; he simply isn't "the guy."
And it seems like Paton knows as much. That's why the Broncos went after Matthew Stafford before the veteran was traded to the LA Rams, and it's why they sniffed around Carson Wentz, too.
Watson is "the guy" who would immediately make Denver Super Bowl contenders. Their receiving corps is a step up from what the Texans trotted out onto the field this year, and Watson threw for career-highs in yards (4,823) and touchdowns (33). Imagine what he can do with Courtland Sutton, Jerry Judy, Noah Fant, Tim Patrick and K.J. Hamler.
Defensively, losing Chubb would be a big-time blow, but the Broncos are fairly stacked on that side of the ball. And it seems likely guys like Kareem Jackson — Watson's former teammate — and Von Miller would restructure their big deals for the opportunity to play with a superstar quarterback. Plus, Vic Fangio got the head coaching job because he's a defensive wiz, limiting the AFC West champion Chiefs to 22 and 23 points in 2-of-4 games he's coached against Andy Reid.
Surely, trading away all those picks — or even 2 firsts — would be difficult for Paton, who's yet to lead a draft in Denver, but with Watson comes the opportunity to compete with Patrick Mahomes and the Chiefs for the next decade.
Adding Watson would mean Denver would become a desirable destination again, bringing the "Manning Effect," and being able to attract tons of big time free agents to join in the hunt for a title.
No one can say for sure this blockbuster trade would work out as well for Denver as the one 17 years ago did, but, fortune favors the bold. If Paton has a serious chance of landing Watson, he's got to go all-in.