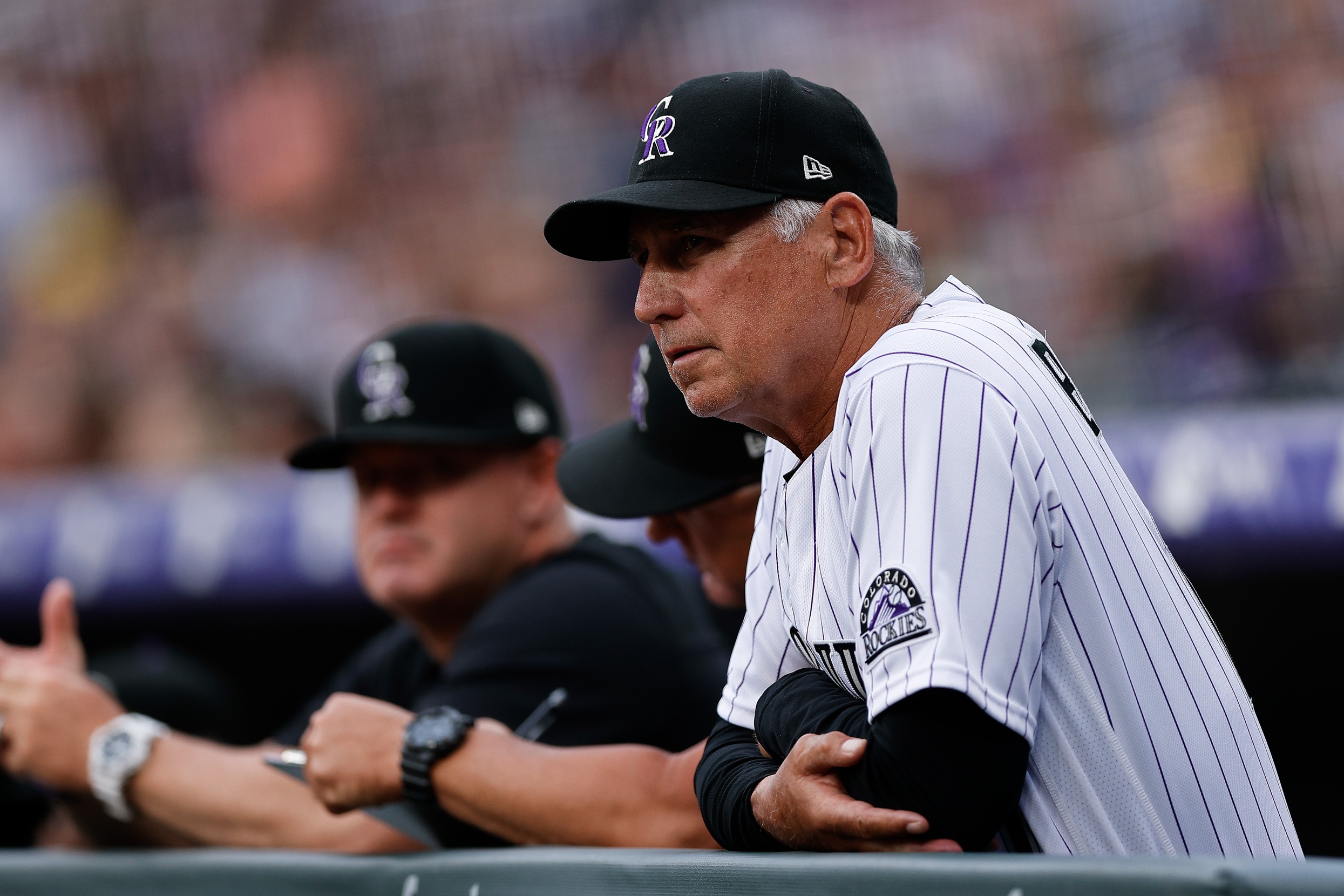 The Colorado Rockies were supposed to dominate at home.
There were plenty of elements of the plan that aren't working. The offense hasn't been hitting for enough power. The starting pitching hasn't been racking up the quality Starts. But perhaps the strangest manifestation of the Rockies general struggles in 2022 is the fact that they have been so profoundly mediocre in Denver.
Yes, the team that has made Coors Field a nightmare for visitors, even in their less than stellar seasons (like 2021), is sitting at a losing record at home after a brutal stretch.
With just 17 wins and 19 losses heading into Saturday night's contest against the San Diego Padres, Colorado has made themselves an uncomfortable bed to sleep in. 
At one point losing seven in a row at home, almost unheard of for this club, the Rox snapped that skid with a 10-4 victory over the Pads on Friday night but that felt much more like finally applying a band-aid than it did solving any long-term problems.
If this team was going to outperform the national expectations and meet their own, they were going to need to be not just good or decent at home, they were going to need to absolutely dominate.
The lack of star power, especially outside of Kris Bryant who has only played 17 games, meant that this version of the boys in purple was going to need to do all the little things right. They have done almost none of them.
The starting pitching and defense have been particularly disappointing but recently the offense has joined the parade of problems by dropping all the way down to a team OPS+ of 87, among the lower marks in franchise history.
A string of good pitching on a California road trip gave way to more inconsistency as soon as the team returned to what is turning out to be the less than friendly confines.
There are individuals who seem to be reaping the benefits. Players like Yonathan Daza and Jose Iglesias have sat comfortably above a .300 batting average for most of the season, putting their contact skills to great use in the vast expanse at 20th and Blake.
But the power outage has been real. Only C.J. and Charlie Blackmon have gotten into the double digits in home runs and the latter is arguably a bit of a surprise given that he only hit 13 a year ago and already has 11.
We are still waiting for the likes of Randal Grichuk, Ryan McMahon, Elias Diaz, or Connor Joe to start putting the ball over the wall with a bit more regularity. Again, especially at a place where the ball is supposed to fly more than Superman.
In a small way, their recent performance on the road bought them just a tiny little bit of leeway. With nearly 100 games still to play, they are down but not necessarily out.
But as the calendar turns to the time when the need to start considering parting ways with performing veterans and move to unproven veterans, they need to be honest with themselves about whether or not they can turn around these aspects of the team.
They obviously need to do just about everything between the lines better in order to save their season. But in the wider view, they need to be brutally honest with themselves about whether or not they believe that they can turn their home ballpark into a place that is truly an advantage for them and a fear deep in the heart of their opponents.
If they can't do that, it'll be time to start looking forward to next season long before this one ever ends.